How genetic studies could lead to better treatments for Pseudomonas infections
Pseudomonas aeruginosa (P. aeruginosa) is an infection that is often present in the lungs of those with cystic fibrosis (CF). In fact, four in 10 adults with CF are living with a chronic P. aeruginosa lung infection. Finding more effective ways to treat this bacteria is a high priority for the CF community – which is why the Cystic Fibrosis Trust is funding vital research in this area.
In our Research in Focus report on Pseudomonas aeruginosa infections published today, we share the latest results from two Trust-funded research studies, led by Dr Joanne Fothergill at the University of Liverpool and University of Cambridge-based Dr Martin Welch.
Infections caused by P. aeruginosa in people with CF are particularly hard to treat, as the bacteria are good at changing (adapting) to live in the thick sticky mucus within the CF lungs. Understanding more about the adaptations that the bacteria make could help researchers find new ways to treat these infections.
The way that bacteria evolve is by changing their DNA. Researchers are studying bacterial genes to understand how the bacteria are adapting to the lungs of people with cystic fibrosis. This will provide important information on how to treat P. aeruginosa CF infections more effectively.
Understanding how P. aeruginosa adapts to the body
Dr Fothergill is studying the way P. aeruginosa begins to adapt itself in the nose and sinuses of people with CF before it gets to the lungs.
This research is co-funded by the Trust and the charity Action Medical Research through our Venture and Innovation Award scheme.
Dr Fothergill said: "We discovered one of the changes that P. aeruginosa makes to its DNA when it grows in the CF airways makes the bacteria better able to survive there.
"The genetic change enhances its ability to attach to lung cells and improves its ability to provide resistance against the body's attempts to remove it."
Understanding more about these adaptations could lead to new, more effective ways to treat P. aeruginosa in the future.
Chloe, 26, who has CF, said: "It would be reassuring to know that you can grow a new bug and it's not going to cause a huge drop in lung function because you're able to get rid of it.
"I haven't really thought about what it would mean to me to have better antibiotics as having lung infections is just something I've lived with.
The changing appetite of P. aeruginosa
In their Trust-funded Strategic Research Centre programme, Dr Martin Welch and an international team of researchers are working on a comprehensive set of studies, investigating what nutrients are required by P. aeruginosa to grow and survive in the CF airways. It's a collaborative international study involving world-leading experts.
Dr Lucy Allen, Director of Research at Cystic Fibrosis Trust, said: "More effective medicines for CF infections of P. aeruginosa are urgently required for everyone living with CF, whether or not they're receiving CFTR modulators. 
"In this report we highlight two research programmes that are working to understand how and why P. aeruginosa adapts itself to the lungs of people with cystic fibrosis. 
"Both programmes are ongoing, but the results so far give us hope for new and better treatments for this devastating infection in the future."
You can read about this research in more detail in our Research in Focus report on Pseudomonas aeruginosa infections.
Cystic fibrosis (CF) is a genetic condition which causes sticky mucus to build up in the lungs and digestive system. It affects more than 10,600 people in the UK. One in 25 of us carries the faulty gene that causes it, usually without knowing.
Your donations help us fund vital research. Donate today to help everyone with CF live a life unlimited.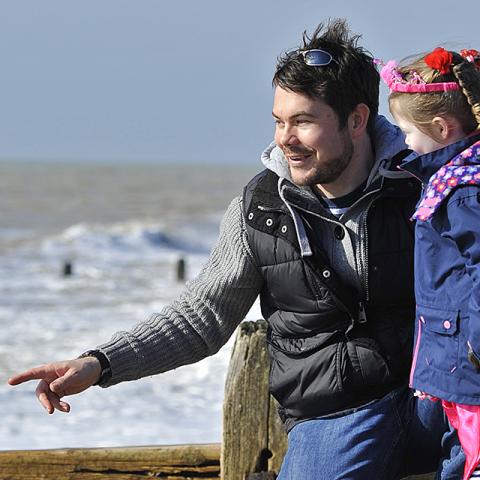 Our newsletter
Sign up to our e-newsletter for the latest news on what the Trust and its supporters are doing