Keith Thompson on #QuestionCF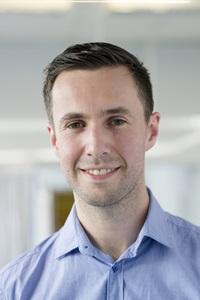 I'm a pharmacist with an interest in cystic fibrosis (CF). During my training year at Papworth Hospital some 10 years ago, I was inspired by the people with CF who I met there, and the dedicated team that worked with them. I really wanted to be part of a team that made decisions together and worked with people throughout their life.
For a pharmacist, CF care is really challenging as people with CF are expected to take a large number of medicines, either for specific reasons, or to prevent their condition progressing. In recent years, the medicines used to manage CF have become more complicated and now there are lots of issues to consider, such as taking patients' genotype into consideration, helping people to adhere to complex treatment plans, and working out how the NHS funds personalised medicines.
I'm really interested in this James Lind Alliance project and the methods which we will use, and I'm looking forward to helping others engage with the process. There is still so much to learn about the best way to treat CF and I will be really interested to see what questions people would like to be answered. There is so much interest in developing gene-specific medicines, and gene therapy, which is great, but while those are being developed, we need to make sure we are making best use of the treatments and therapies that are currently available. I'm looking forward to seeing what the final research priorities will be, and promoting these to other pharmacists so that they too can help address these questions in the future.
It's really important that you have your say on what you think researchers should be looking at; after all, it's for all of our benefit. Has Keith given you food for thought? Got a burning issue you want to put forward to the researchers? Complete the survey before midnight on Sunday 26 June. If you want to know more about the James Lind Alliance Priority Setting Partnership for Cystic Fibrosis you can read all about it, or follow the discussion on Twitter using the #QuestionCF tag.