Measuring what matters to people with CF in clinical trials – every time
Clinical trials are an important part of appraising the safety and effects of new treatments. But it's vital to make sure that the goals of cystic fibrosis (CF) trials are important to people with CF, especially as they would ultimately contribute to health monitoring in clinic.
We recently organised an international workshop to begin the development of 'core outcome measures' that would be acceptable to the stakeholders involved. Stakeholders can include patients, their families, trial participants, clinicians, the pharmaceutical industry, and regulatory authorities.
'Outcome measures' refers to how the effects of a treatment are measured in a clinical trial. If you're designing a clinical trial, you need to make decisions early on about which outcome measures you will include.
The workshop, led by CF clinician and researcher Professor Alan Smyth from the University of Nottingham, was the first step in changing CF clinical trials. Its aim was to explain to everyone involved in clinical trials the reasons for reviewing CF outcome measures, and to gather suggestions on what the review should consider.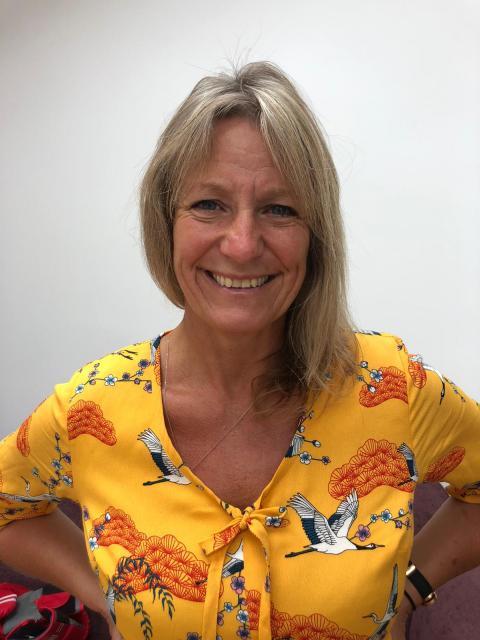 The changing landscape
The recent introduction of new medicines called CFTR modulators (such as Kaftrio) has very quickly changed the experience of many people with cystic fibrosis. For some people who take these medicines, the benefits to their health can be really impactful. As a result of this, measures that may have been priority to someone with CF in the past may be less important to them now, or the other way round. Therefore, the CF community has called for this review of outcome measures in CF clinical trials.
Lorna Allen, Involvement Manager at the Cystic Fibrosis Trust, said, "New trials will struggle to recruit if the outcome measures don't reflect what the priorities are for the potential trial participants with cystic fibrosis. There's also a sense of urgency - the CF community want their memories of CF before Kaftrio to be captured to support continued research for those that don't yet have a modulator therapy."
Why is it time for a review of outcome measures?
Doctors and researchers are still investigating new treatments to improve the health of everyone with CF, both for those who are unable to take CFTR modulators and to further improve the health of those that are doing so. They are keen to ensure the outcome measures for these studies are meaningful to the CF community. Professor Paula Williamson, Chair of COMET, summed up this last point at the workshop: "Doctors know about the illness, but patients know about its impact."
Another important reason to review and get international agreement on how the effects of medicines are measured is to make it easier to compare the results of different trials. Doctors use the results of clinical trials to decide on the best treatment plan for their patients. If different clinical trials choose slightly different outcome measures, it's difficult to compare the results from one trial with another. One way to get round this problem is to agree a 'core' set of outcome measures that everyone agrees to use. The 'core' outcome measures need to be general enough to be included in all clinical trials, so they can be used alongside outcome measures that might be more specific to the focus of trial (eg improvements in breathing, digestion, diabetes and other aspects of cystic fibrosis).
Suzanne Sketchley, Trials Accelerator Administrator at the Cystic Fibrosis Trust, can relate to the difficulties of having a range of different sets of outcome measures. "Having worked in research for many years I understand the complexities of recording outcomes within the constraints of a trial, and the difficulties surrounding the interpretation of these outcomes," she said. "It was really interesting and refreshing to hear more about core outcome sets."
Core outcomes – in clinical trials and in the Great British Bake Off!
The idea of a core set of outcomes in clinical trials could be compared to the criteria for judging a competition. For example, during Channel 4's much-loved baking competition "The Great British Bake Off", the judges, Prue and Paul, will always list a set of rules for each challenge. For example, the bakers might be asked to make 18 identical brownies. The core outcomes are that there have to be 18 of them, and they have to be brownies. As long as these core outcomes are met, the bakers can add their own ingredients and flavourings.
When all the cakes are baked, the core outcomes are the first thing the judges use to compare the results. They comment on the number of cakes and whether they're actually brownies, before moving on to the ingredients and taste of each contestant's baking.
COMET, an online database which stores all the core outcome sets for many different conditions, have created a video to explain the importance of having a core outcome set, which you can check out here.
A dynamic response
The workshop feedback was overwhelmingly positive from all stakeholders – even more so than organisers predicted. "The meeting today was informative and energising, with participation from the US, Europe and Australia: a tribute to the enthusiasm of participants given the time difference!" Professor Smyth said afterwards. "I came away with confidence that the CF patient and clinical communities strongly support this venture. My preconceptions about how this project might progress, and how the end product might look, have changed dramatically through the discussions today."
With 100 registrations for the workshop and over 80 attendees on the day the level of engagement with and enthusiasm for this project was evident.
Professor Smyth and colleagues are applying for research funding from the NIHR to ensure the drive and resource needed for this project is available. The initial focus will be on establishing what should be measured before moving on to how those measures should be captured. The continuous involvement of all stakeholders will be crucial, with a firm focus on measuring what matters most to people with CF – every time!
If you're interested in watching a recording of the workshop, or would like to know more about this project please contact our Trials Accelerator team by email clinicaltrials@cysticfibrosis.org.uk.