Meet parent and CF Trial Ambassador, Esther
Community involvement is an active, collaborative and a highly valuable opportunity for the people who run clinical trials to involve the cystic fibrosis (CF) community. Involvement in trials is different from participation in trials, and doesn't mean taking part in a specific trial. Involvement is sharing your knowledge and experience of living with CF and how the condition impacts on your daily life. Your knowledge and understanding can influence and shape clinical trials being developed.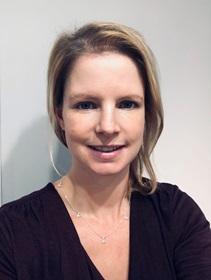 Esther, what is your experience of community involvement in clinical trials?
When my son was diagnosed with CF, we became immersed in the world of CF research and wanted to involve ourselves as much as possible in the journey to new, more advanced medicines. I took part in community involvement as I wanted to understand more about CF research and provide an inside view of life as a parent to someone with cystic fibrosis. I hoped that I could in some way help the Cystic Fibrosis Trust in its mission to bring clinical trials closer to all of us.
I've been a CF Trial Ambassador for four years now and it's something I really enjoy. It has allowed me to meet a network of wonderful people, from the CF community, the Cystic Fibrosis Trust and clinicians.
Why do you think that community involvement in clinical trial development is important?
Community involvement is essential in providing real-life stories and perspective into clinical trials. It's incredibly useful to sponsors and enables them to better shape their trial design and delivery so that it works for patients. This means clinical trials can be more successful, which is better for all of us in the CF community.
It's also our link – as the CF community – into the world of big pharma, where we can provide invaluable insight from our experience.
Tell us about your role as a CF Trial Ambassador on the RSOB
The Research and Scientific Oversight Board (RSOB), provides leadership to the Trials Accelerator programme.
As a CF Trial Ambassador, I work closely with clinical experts, other CF representatives, trial coordinators, and a statistician to review clinical trials and provide feedback to sponsors. My role focuses on providing a participant perspective, including the burden of hospital visits and procedures, patient involvement and whether the trial aligns to CF community priorities. This feedback is then incorporated by the sponsor into the clinical trial design. When the trial is up and running it will then have the support of the Trial Coordinators, who have specialist skills in running trials.
What do you enjoy about the role?
I hugely enjoy the insight I receive into the world of CF research and clinical trial design. It has really opened my eyes into the fantastic work that goes on behind the scenes at the Cystic Fibrosis Trust, and the wide-reaching involvement of clinicians across the UK. Being a voice for parents of children with CF in today's clinical trials design is so important as it ensures clinical trials are built around their participants, are reasonable and sensible, and can work around everyday life challenges such as going to school or to work.
Clinical trials help change the future of treatment for cystic fibrosis. What areas are you excited to see develop?
I'm really excited to see how the availability of modulator therapies will change the course of the clinical trial landscape. The focus will create a shift to other areas, and I'm looking forward to seeing more research into gene editing, new antibiotic treatments, and changes to physiotherapy brought about by these medical advances. It's never been a more exciting time in the world of cystic fibrosis!
If you would like any further information on CF clinical trials, visit our Digital Hub.