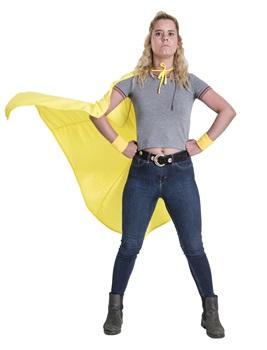 From a young age I have always tried not to let my cystic fibrosis (CF) stop me from doing what I love and enjoy. I had a very active childhood, spending most of my life outside; I knew I had CF but I didn't see myself as any different to any other children. I have memories of rock climbing and quad biking with a nasogastric tube and IV long line in situ!
However, daily life is 'Difficult' with a capital 'D'. I look so normal and healthy, which is great, but sometimes it makes it difficult to understand the journey that I'm on and how hard I have to work each day just to keep on fighting.
I have to tackle each day as it comes, but I can often get quite frustrated when I want to do something and I'm not well enough, as I feel as if my body is letting me down. The unpredictable nature of my health can lead to anxiety and worry, not knowing what each week is going to bring, and my mental health can be a huge struggle because of this.
One foot in front of the other
I remember the day I started running, so clearly. It was around 14 months ago: I had been in hospital for three weeks, feeling mentally and physically beaten and drained. My lung function was at 50%; I was scared and angry but determined, and decided I needed to do something about it. And that's when I decided I was going to start running.
I said to myself "It's only putting one foot in front of the other. I can do this." It was incredibly difficult, but I persevered and wouldn't let myself give up. I found that not only was it improving my physical health but drastically improving my mental health too.
I started by signing up to the Richmond Half marathon. I didn't care if I walked it all, I just wanted to do it – for myself, the Cystic Fibrosis Trust, and to try and inspire others with CF on social media that anything is achievable with a bit of grit, determination and madness. I enjoyed the atmosphere, physical challenge and fundraising journey so much I thought to myself, "Why not one more, hey?". Everyone who knows me knows I'm a little mad at times (I get that from my mum!!).
As part of my big 2019/20 challenge, I have already completed six half marathons and two 10k's, with four more booked in later this year. It seems that I can't stop!
Changing perceptions
Last year was the hardest year of my life to date so far: my lung function hasn't been above 60%, I have been in and out of hospital and I also had to undergo lung surgery, but somehow it has also been the most amazing year. Through my fundraising I have not only been able to help the Trust with all the fantastic things they do, but I have also been able to help myself get stronger and happier.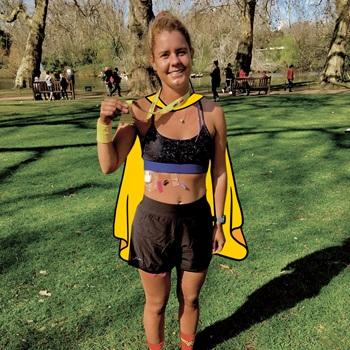 There's definitely been ups and downs. I was meant to be doing the Bath Half marathon this weekend, but sadly I won't be able to take part as I have a nasty stress fracture in my rib and even just normal breathing hurts, let alone running. The London Landmarks Half is a few weeks away and I'm crossing everything that I will be healed and ready for that one, as it's my ultimate favourite. I am on six to eight IVs at the moment, just to try and stay stable, and despite this throwing a huge challenge into the mix I don't want to let it stop me.
I want to inspire others to not let CF take its grip. Cystic fibrosis is a very lonely disease as we can never meet due to cross-infection, but we can support each other through our stories and journeys, which is exactly what I am striving to achieve. I want to motivate, inspire and change people's perceptions through everything I am doing.
I have also had a few people reach out to me on social media, who have young children with CF, and they've expressed how it makes them feel so much more positive about the future of their loved ones seeing me do these races – particularly after the London Landmarks Half last year, when I was seen running whilst on IV antibiotics. This makes me feel incredibly emotional knowing what a positive impact my actions can have on other people's outlook.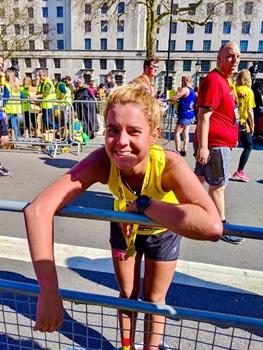 Support on the side-lines
Everyone has been incredibly supportive of me: friends and family (and even complete strangers) are so generous with their donations, and their inspiring words keep me running. Not to mention my amazing cheer squad at my races, who are always there, rain or shine, spreading awareness of the charity and shouting at me to run faster whilst waving yellow foam fingers and banners in the air. I couldn't do it without all of you.
I wear my yellow Cystic Fibrosis Trust vest with pride every time I run. I have fundraised my whole life for the Trust, as a two-year old helping my mum at local events and in school shaking a tin, to complete rollerblade marathons, abseils, swims and runs. I also helped last year running one of the check points at the Surrey Hills Great Strides event, despite getting discharged from hospital the day before. I loved the event and meeting all the runners and walkers!
Superheroes like you
The work that the Trust does is amazing - every day they are dedicated to fighting for us, so we can live a life unlimited, and for me this is all I could ever ask; however, they would not be as incredible as it is without you all and your ongoing support.
If you are thinking of joining Team CF Superheroes, I would say do it! What have you got to lose? Not only are you helping support a fantastic charity, you are raising awareness, pushing yourself, and the buzz you get at the end I just cannot put into words. Fundraising can be hard at times, but seeing people work hard for the charity, whatever event it may be, makes me so happy and grateful for amazing fundraising superheroes like you!
If I had a superpower…
If I had a superpower, I think it would have to be the speed that Dash has from The Incredibles! This would be very helpful with all my races and I think my legs wouldn't hate me as much afterwards.