So, now what can I eat? Food post-transplant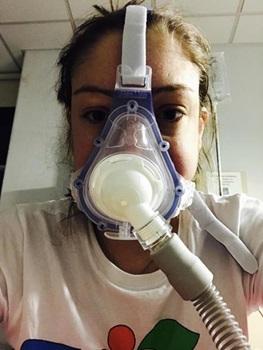 On Good Friday 2017 my life changed forever when I received a double-lung transplant. As is the case with many people with cystic fibrosis, this had always been something that was a possibility for me. I had been lucky enough that throughout most of my childhood, teens and early 20s my health had not impacted my life too much, but the last nine months prior to my transplant this had not been the case and I had spent most of my time in hospital and all of it attached to an oxygen cylinder. 
I am incredibly lucky; the operation meant my life didn't end at 27 and I will be forever grateful to my donor and their family for allowing me a second chance at life. However, with the operation came a number of significant changes. For me, one of the most difficult to live with was the impact on my diet, and this problem led me on an unexpected journey to where I am now: raising money for a cook book full of meals for people like me who, post-transplant or because of the condition they have, have to change what they eat.
Off the menu
I was still in intensive care when I was first visited by the dietician team at Papworth Hospital. The food changes I would have to make post-transplant would have been mentioned previously, but it's not something I remember.
Hooked up to all the wires monitoring my immediate recovery post-operation I remember vividly being informed that I would no longer be able to look forward to a rare steak as my post-hospital treat and that, due to the immune suppressants I would take for the rest of my life, it wasn't the only adjustment I would need to make. There was a whole double-page sheet of foods that were now off the menu for me and a whole new list of considerations I had to take into account when eating.
Discharge day
While as someone with CF I was used to taking medicines and completing medical regimes myself, on discharge day, 13 days post-surgery, I was excited but nervous. While I was in hospital I had round-the-clock expert care, and suddenly all of the things that my transplant team had been doing to make my recovery as easy and stress-free as possible were my responsibility. With my family around me for support, the realisation began to set in: I had around 50 new medicines to take at six different times during the day, I would have to monitor my weight, sugar levels and temperature to look for any signs that there were issues with my transplant, and the big one for me… I would need to watch what I ate and how I prepared food.
A second chance
Pre-transplant I was definitely not this person; I was an adventurous foodie. As long as I had my Creon I loved trying new things and, on some occasions, tucking into dishes for which I probably couldn't have told you the majority of the ingredients.
While it's true that some people choose not to follow the instructions set and advised by their dieticians post-transplant, or pick and choose to what extent they will, I decided that I was going to be strict about it. I had been given a second chance and, in my mind, it just wasn't worth the risk. I headed to the internet to find some inspiration and some reassurance from real people, with CF or other autoimmune conditions, who had gone through the same situation. I found nothing, and decided I might be able to do something about it. 'Now What Can I Eat?' was born.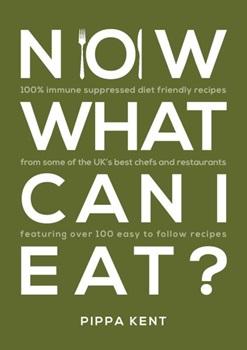 The book
My idea was to cram a book full of recipes that those with immunosuppression could cook from and not worry about. A book that friends and family could cook from too without worry. And a book that would raise money for the hospital that had saved my life – Papworth – and the one that had kept me alive long enough to have the transplant – the Brompton.
I wanted to be able to cook normally from a recipe book and forget all the other issues I had going on, and I imagined other people might want the same. Thankfully, on approaching them, almost 100 chefs, restaurants and well-known foodies agreed it was a good idea too, and offered to donate a recipe if I could make the book happen.
Raising funds
And that's where we are now: trying to raise the funds to get the printing press rolling and the book out and available. I have launched a Kickstarter campaign, and while we have had brilliant support so far, we only have until 20 May 2018, due to Kickstarter rules, to raise the funds needed and make this book a reality, and we need to find businesses or individuals who might be able to boost the campaign and make it happen.
I am keeping everything crossed that with the support of the public, and ever-increasing awareness, this book will become a reality and help some of those thousands of people who are constrained by this diet, whether because they have had a transplant or because they have another medical condition, and still want to enjoy and explore food.
Donate to Pippa's Kickstarter, or find out more about her book, 'Now What Can I Eat' on her blog. You can also find Pippa on Instagram and Twitter.