The effects of the COVID-19 pandemic on people living with rare diseases: a doctor's view
Adapting to a socially-distanced world
At the onset of the COVID-19 pandemic, with scientists and healthcare professionals unaware of the full extent of the virus' effect on the human body, many people with rare diseases like cystic fibrosis (CF) were placed in the 'Clinically Extremely Vulnerable' group and asked to shield for a minimum of 12 weeks.
Given the cross-infection rules that people living with CF are very familiar with, the community generally adapted well to shielding but were often concerned about attending clinics in the hospital or being admitted.
This forced a rethink on how clinical care for people with CF could be maintained in a safe and effective way. The adult CF service in Wales ringfenced beds and the dedicated outpatient department was adapted to allow people to be seen safely. There was a redeployment of staff to work in COVID-19 areas, but the service was able to function well with the use of virtual clinics and remote monitoring.
During the pandemic, there has been a hybrid of virtual and face-to-face clinic reviews. We have also introduced a virtual health hub which included individual and group exercise sessions and group mental wellbeing support sessions, as well as Q&As with the multi-disciplinary team.
There has also been the development of virtual multi-disciplinary team meetings with lung transplant centres, as well as virtual transition clinics where young people are being introduced to the adult CF team.
New Government framework
The Government recently introduced a new framework for those living with rare diseases, putting the needs of this group at the forefront. My hope is that through collaboration and listening to the lived experience of those in the community, we will continue to improve the care for people living with rare diseases in the UK. The four priorities outlined within the framework will hopefully bring about positive outcomes for those with rare diseases. In regard to cystic fibrosis, we could envisage the following:
Faster diagnosis: This pillar is slightly less relevant for CF than some other rare diseases as there is already the newborn screening for CF programme in the UK. It has been very successful and allows early identification and early access to specialist care.

Increased awareness of rare disease: Increasing awareness in healthcare professionals is hugely important. Often people living with CF need to access a range of different healthcare services and find it frustrating that those providing these services may have very limited knowledge of CF. Empowering people living with their condition to become leaders of their care and make healthcare teams more aware of rare conditions like CF is a positive step in improving the care provided. This is also particularly important as people with CF are now living longer and this trend is set to continue. We need to attract healthcare professionals and upskill them as part of workforce and succession planning.

Better coordination of care and improving access to specialist care/treatments: People living with CF require well-coordinated, cross-speciality care, and hopefully this framework can help to trigger the removal of barriers. By improving technology which facilitates virtual clinics, virtual multi-disciplinary team meetings and remote monitoring, and healthcare apps, we can provide timely, equitable care for everyone.
Keeping research going during the pandemic
The pandemic has also impacted the way the health system thinks about trials. Keeping research trials going during the pandemic has been challenging for many reasons. Some of the adaptations have been looking at trial design and allowing remote consent, remote visits, replacing visits and the use of routinely collected data. There has also been the use of home visits by external companies to perform trial measurements and blood tests.
Research and development departments and ethical committees have been involved in streamlining trials during the pandemic. The use of patient identification centres (PICS), which allow centres that are not performing the clinical trial at their centre to refer people to another centre running the clinical trial, has been of particular value where there may be only a few centres actively running a trial.
This is all really important as we know that embedding research into clinical care improves outcomes for patients. CF has been a real success story in that there has been a rich pipeline of novel therapies and the landscape of care for many of those living with CF has changed dramatically over the past decade.
Fostering international collaboration and research networks is important in all conditions, but particularly when it comes to rare diseases. This is something that Cystic Fibrosis Trust has been excellent at, with the Trust's Clinical Trial Accelerator Platforms and early phase trial programmes, as well as close links with UK CF Registry and European and US clinical trials programmes.
---
Cystic fibrosis (CF) is a genetic condition which causes sticky mucus to build up in the lungs and digestive system. It affects more than 10,600 people in the UK. One in 25 of us carries the faulty gene that causes it, usually without knowing.
If you're struggling with any aspect of cystic fibrosis, we're here to help. Contact our Helpline for support, a listening ear or just someone to talk to.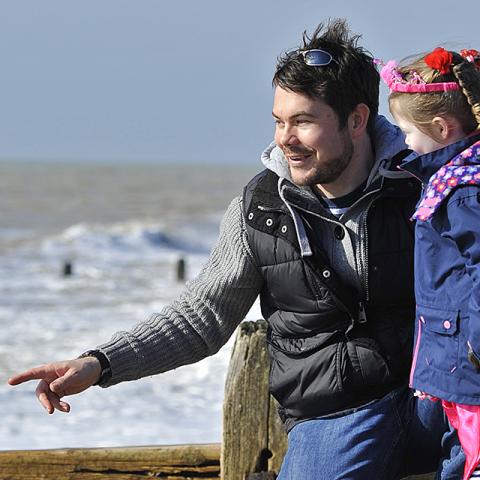 Our newsletter
Sign up to our e-newsletter for the latest news on what the Trust and its supporters are doing.
Visit our COVID-19 hub
Important information for people affected by cystic fibrosis about coronavirus (COVID-19), and the latest guidance on how to stay safe.
Our helpline
Our Helpline is available to anyone looking for information or support with any aspect of cystic fibrosis, a listening ear, or just to talk things through. Our friendly team are here if you need us.