It's time to talk transplants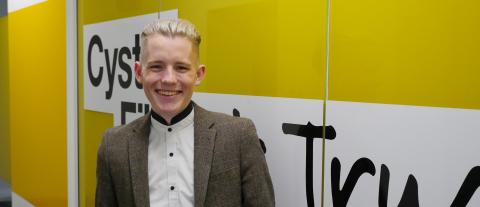 1. A transplant is not a cure
One of the first things I was told at my transplant assessments was: "This is NOT a cure, it's a change of treatment." While a transplant means my health will improve dramatically and I will be expected to live a much longer life, I will still have cystic fibrosis (CF) and I am not cured. Cystic fibrosis is a genetic illness, so giving me new lungs won't change my genome.
I like to think of it like this: I have a Coca Cola bottle (lungs) full of Coke (infection, phlegm etc), people take this bottle from me and give me an empty Coca Cola bottle. I still have a Coca Cola bottle but it's not full of all the stuff. Ya see?
So, the hope is my life will be dramatically improved: less hospital admissions, and I won't be reliant on oxygen and other machines throughout my daily life.
But: I will still have medication to take, have treatments to do, and have to look after my health as much if not more than before. 
2. I don't know when it's going to happen
When it comes to the lungs you are unfortunately waiting for someone to no longer need them… and predicting when someone is 'no longer going to need them' is, well… next to impossible.
Therefore, we are unable to predict when my call is going to come, or when the operation is going to happen, or who the donor might be. I just have to be 'on-call' 24 hours a day, seven days a week, waiting for the call to come to say a potential match has been found. However, even when the call does come there is no guarantee the operation will go ahead. As the team at my transplant unit get more information on the donor it may become apparent that the lungs are not a match for me after all, or when the surgeons arrive to take the lungs out, they may decide that they are not healthy enough to be transplanted. So unfortunately, I don't know when, or if, it's going to happen.
3. There's no answer to "Where are you on the list?"
While it is called the 'transplant list', and people in the most need are prioritised, there is not one fixed list of people. The health of people on the list changes every day and there are all kinds of factors to take into account.
Most importantly, each donor is only a match for some recipients; by the time you've narrowed down the potential recipients for the donor's organs, you may only have a few people left. Donor organs need to match recipients in many different way, such as height (so they can fit into the recipient's body), blood group, tissue type and not having matching antibodies, and the donor must not be in any of the categories the recipient may have opted out of (when you get listed you have the option to opt out of certain categories, ie smokers, intravenous drug users, over-60s and others). So while being higher up the list is supposedly better for you, the list is sort of made redundant as not all donors match every single patient who is waiting.
4. Lung function is not the only deciding factor
This one is more for people with CF and other lung conditions. While lung function (LF) is a deciding factor in whether you get listed, it is not the only determining factor. One that I believe places higher in the 'reasons to be listed' list, is quality of life. Currently my LF is quite high for someone on the active waiting list, however this is only because I do two weeks in hospital and two weeks at home (it was much lower before I adopted this regime), and the reason I do this is because I'm on the waiting list, and want to stay as 'healthy as possible' for when my call comes so that 1. my recovery will be easier, and 2. I won't have to turn down the lungs due to not being well enough to undergo the operation.
People think if your LF is below 30% you need to be listed, but I personally know of people whose LF is in the low teens and aren't listed because they don't spend much time in hospital and are able to live their lives. And I know people whose LF is currently higher than 30%, but spend a lot of time in hospital. It's as much about quality of life as it is about lung function.
It is also not all about where you are now, but where you have been. The transplant team will look at your health over the past few years and see how it's declined, and will predict where they think you might be in the next few years. With this information, they will predict how long they think someone with your blood group, height etc will wait, and they will decide whether you need listing ASAP, or whether you can come back at a later date to redo the assessments.
5. It can take longer than you think
After two years on the list, I found myself writing a blog post I didn't think I'd have to write - and now it's even longer. When I was listed they reckoned, based on my height and blood group, that I'd wait around nine months. But since then the amount of antibodies in my system dramatically increased, ruling out a large percentage of the population that I can't accept organs from.
A massive factor in why I have waited so long is because not enough people are on the register. Please take two minutes out of your day to sign the NHS Organ Donor Register. 
Parts of this blog first appeared on Charles's Facebook page - follow him on www.Facebook.com/charlesmichaelduke for more great posts and videos.