Lack of compassion risking lives in Wales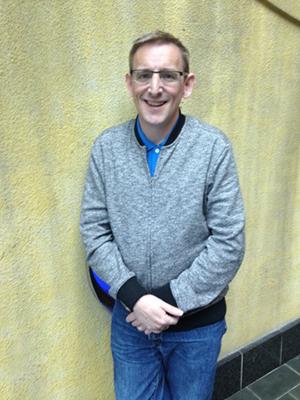 Mike Boyle, 43, from Cardiff, is facing a losing battle to get well enough for a life-saving kidney and lung transplant, because the Welsh Health Specialised Services Committee has yet to allow clinicians to prescribe the gene-specific drug Orkambi, despite the drug's manufacturer making it available for compassionate use.
While critically ill patients like Mike in England, Scotland and Northern Ireland are already being prescribed the drug for compassionate use, he is one of 15 living in Wales left in limbo, with each passing day a lost opportunity to fight back against this dreadful condition.
"My cystic fibrosis has left me with severely damaged lungs, kidney disease and CF related diabetes," says Mike. "I'm in desperate need for a kidney and lung transplant but have been rejected from two transplant lists based on the severity of my condition.
"My lungs wouldn't cope with a kidney transplant, and my kidney would fail if I had a lung transplant. My only hope is to improve my lung function enough to survive a kidney transplant and Orkambi could potentially help - a small increase lung function could make all the difference. You can't appreciate the strain on my mental health trying to deal with these circumstances, but I still have hope - I want to see my twin girls grow up."
James Barrow, Head of External Affairs at Cystic Fibrosis Trust said "It is unacceptable that sick people in desperate need of a treatment that could improve their health are being denied access because of where they live. If the pharmaceutical company has made the treatment available on compassionate grounds doctors should be able to prescribe it. It is a critical situation and there is no time to waste - lives could be snatched earlier as a direct result of bureaucratic delay."
The Trust has written to the Minister for Health & Social Services in Wales, requesting an urgent investigation.