We've won the battle, but we're still fighting a war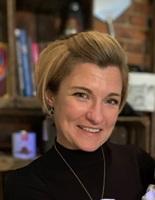 It has been four months to the day since the memorable announcement for access to life-saving drugs Orkambi and Symkevi was made; however, people with CF, their families, carers and care teams know that we're not done solving cystic fibrosis.
As many of you will know, there are over 2,000 known mutations of the CFTR gene. The most common mutation is F508Del, with approximately 90% of the UK CF population having at least one copy of this mutation and around 49% of the UK CF population having two copies (i.e. they are homozygous for F508Del). There are approximately 20 different CF mutations in the UK that are considered relatively common, with some of these affecting only 0.5% of the CF population. The existing modulator therapies Orkambi and Symkevi benefit those with some of the most common mutations, meaning those with less common or rarer mutation combinations are yet to see a therapy that targets the root cause of their disease.
New modulators are not a cure
Even for those people with CF who do - and will - have access to the new modulator therapies, they are still not a cure. Many people with CF will continue to have ongoing health issues, such as difficult-to-treat infections that are resistant to antibiotics and a higher risk of developing other long term conditions such as diabetes, cancer, and cardiovascular disease. Developing effective ways to treat these health challenges for people with CF will benefit the wider population facing the same challenges.
We're committed to finding the most effective ways of treating everyone with CF, including those who won't benefit from the CFTR modulators, as well as funding research that addresses the fundamental questions underpinning these ongoing health challenges. This includes funding research into gene-editing and the complications of CF, like cystic fibrosis-related diabetes (CFRD),digestive issues and arthritis; funding research that addresses the treatment burden faced by all people with CF, such as the application of machine learning to reduce clinic appointments; and looking for new and novel ways to treat the infections that take hold of the CF lung.
New and novel ways to treat infection
We recognise the importance of having an ambitious research agenda, as well as the value in building collaborations that bring together experts from different countries and disciplines to answer the complex questions in CF research, which is why we are funding a number of research centres across the UK who collaborate with international experts. Several of these centres aim to understand why bugs such as Pseudomonas aeruginosa and Mycobacterium abscessus, enjoy living the in the lungs of people with CF so much, looking at how the infections spread, how and why they cause so much damage, why they are so difficult to treat, and if we can develop new drugs to better treat them. Antimicrobial resistance is a threat to everyone but particularly so for people with CF who, because of the thick, sticky mucus in their lungs, are so susceptible to lung infections.
Gene editing has the potential to treat everyone with CF
We are also funding research into gene editing, a relatively new and very exciting technique that has the potential to treat everyone with CF by permanently correcting the affected gene. One of the challenges for gene editing in CF is getting the gene editing machinery into the lung cells to correct the mutated CFTR gene, therefore, we are funding research to better understand how to effectively deliver this novel treatment approach to the lungs, which could potentially allow 'on-the-job' repairs to the cells that line the surface of the lungs.  Once this tricky delivery nut has been cracked, it has the potential to be applied to other diseases like muscular dystrophy and Huntington's disease, which are predicted to also benefit from this ground-breaking technology.
We are all incredibly excited about the huge potential that the new highly-effective modulators will likely to have on up to 90% of people with CF; however, we are still also absolutely committed to funding innovative and world-leading research that will have the same life-changing impact for all people with cystic fibrosis.
Will you make a donation today to help us to continue to fund ground-breaking research?