Speakers - day two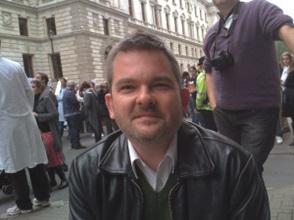 Simon Denegri
Simon Denegri is National Director for Patients and the Public in Research at the National Institute for Health Research (NIHR), and Chair of INVOLVE.
He was Chief Executive of the Association of Medical Research Charities (AMRC) from 2006 until 2011 and, prior to this, Director of Corporate Communications at the Royal College of Physicians from 2003. He also worked in corporate communications for Procter & Gamble in the United States from 1997 to 2000.
He has a long-standing personal and professional interest in dementia care, and currently chairs the Lay Champions Group for the national portal on dementia research that is to be launched this year. He is a member of the NIHR Advisory and Strategy Boards, and a Board member of the UK Clinical Research Collaboration (UKCRC), Farr Institute and care data programme respectively.
He blogs about health research at simon.denegri.com and publishes his poetry at otherwiseknownasdotcom.wordpress.com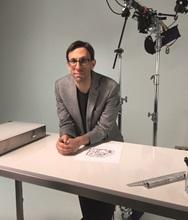 Benjamin Schwartz
Columbia University/The New Yorker
Benjamin Schwartz is a staff cartoonist for The New Yorker and an Assistant Professor of Medicine (in Surgery) at Columbia University Medical Center.
His work focuses on using visual storytelling techniques alongside the principles of Narrative Medicine to train expressive, empathetic future physicians and to improve health literacy in the general population. He received his BA and MD from Columbia University.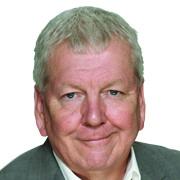 Lawrence McGinty
Former Science & Medical Editor, ITV News
After 30 years as a television news correspondent for ITV News and Channel 4 News, Lawrence received a Lifetime Achievement Award from the Royal Television Society and the Association of British Science Writers.
He is currently chair of the Medical Journalists' Association, a member of the Science Media Centre's Advisory Board and of the Biosciences for Society Strategy panel for BBSRC.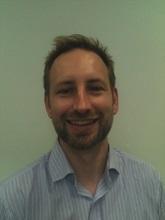 Patrick Wilson
Lead Pharmacist, High Cost Medicines, Nottingham University Hospitals
Patrick Wilson is the Lead Pharmacist for High Cost Medicines at Nottingham University Hospitals, and maintains a clinical commitment to the care of adults with cystic fibrosis.
Prior to taking on this role, Patrick was the Senior Respiratory Pharmacist at the Glenfield Hospital in Leicester and spent eight years working as part of the adult CF multidisciplinary team.
Patrick is a member of both the Cystic Fibrosis Pharmacist Group steering committee and United Kingdom Clinical Pharmacy Association Respiratory Group leadership committee.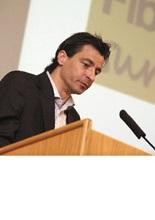 Oli Rayner
Oli was diagnosed with CF in 1978 at the age of three. After graduating from UCL with a law degree in 1998, he spent 12 years working in investment banking and venture capital in London and New York. More recently, he has had to step back from full-time work in order to meet the increasing demands of his cystic fibrosis.
He is currently engaged by the Cystic Fibrosis Trust as Special Adviser on Research & Patient Involvement, acts as a consultant to Asset Match Ltd, an online peer-to-peer platform for trading shares in UK private companies, and is a Director of Zespa Media Ltd, an independent TV production and distribution company. Oli is also a consumer referee for Cochrane's Cystic Fibrosis & Genetic Disorders Group, author of a regular column on CF drug development and clinical research for Cystic Fibrosis Unite and an active blogger on matters relating to cystic fibrosis.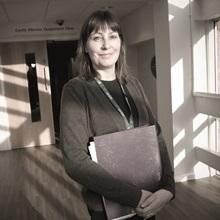 Helen Oxley
Consultant Clinical Psychologist, Manchester Adult Cystic Fibrosis Centre
Helen Oxley completed training as a clinical psychologist in 1992, and has worked in the speciality of physical health for most of her career to date. Helen is currently Consultant Clinical Psychologist at the Manchester Adult Cystic Fibrosis Centre where she leads a small psychology team, and has worked within this large CF unit since 1997.
She has contributed to several texts on psychological aspects of CF and frequently presents at CF conferences on a wide variety of psychological issues for people with CF, their families and their healthcare teams.
Helen also provides a wide-ranging psychological therapy service to patients at all stages of CF and also works closely with the MDT to optimise psychological care for people with CF, through service development, consultation, joint working, research and training.
Helen is also current co-chair of the UK Psychosocial Professionals in CF, the group for all psychologists and social workers working in CF centres in the UK.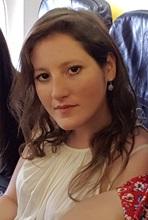 Annie Jeffery
Registry Coordinator, Cystic Fibrosis Trust
Annie joined the Cystic Fibrosis Trust in September 2015 as the UK Cystic Fibrosis Registry Coordinator.  Annie is currently undertaking a master's degree in Public Health at King's College London, with a research dissertation using Registry data, and having studied previously at University College London and the University of Bologna.  Prior to joining the Trust, Annie worked in Stem Cell Transplants and has further experience in research data analysis.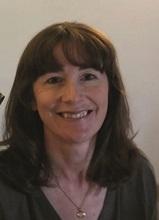 Joanne Barrett
Chair, UK CF Dieticians Group
Joanne Barrett is the lead clinical specialist dietitian at the West Midlands Adult CF Centre where she has worked since 1995. She is currently Co-Chair of the CF Dietitians Group UK and has made a leading contribution to the Cystic Fibrosis Trust consensus document on the nutritional management of cystic fibrosis. Carwyn Bridges Advanced Cystic Fibrosis Physiotherapy Practitioner Carwyn Bridges is an Advanced Cystic Fibrosis Physiotherapy Practitioner and member of the acupuncture association of chartered physiotherapists working as part of the multidisciplinary team at the All Wales Cystic Fibrosis centre in Cardiff.
With seven years' experience across various healthcare settings including musculoskeletal, respiratory and chronic pain, he has developed a keen interest in chronic condition management. Now specialising in CF, he is passionate about adherence and facilitating changes in health behaviours. He believes in the importance of a holistic approach to symptom control and also has a personal interest in mindfulness, which positively influences his clinical practice.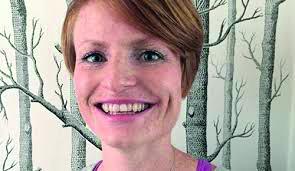 Pamela Scarborough
Physiotherapist and yoga teacher, lifeandbreath.co.uk Pamela has an MSc in physiotherapy and has over 10 years' experience working with the NHS as a CF physiotherapist. She also educates health professionals and yoga teachers on the potential role of yoga in respiratory conditions. Currently, Pamela is at the initial stages of two research projects: one evaluating the benefits of a new online social fitness platform and the other researching the benefits of yoga. Both studies are in adults with cystic fibrosis.
Research we fund
We fund research to tackle some of the most pressing issues in CF today. Find out how your donations are making a difference.
What is CF?
Cystic fibrosis, or CF, affects the lungs, digestive system and other organs, and there are over 10,600 people living with it in the UK.
Contact us
Get in touch with us to speak to someone on our Helpline, find out about an event or speak to our Press Team.