Five top tips for eating well on a budget
Katie Marsden is a specialist CF dietitian at the West Midlands Adult CF Centre. Here she provides some top tips to help people with CF eat well on a budget.
1. Ditch the brands
The big names don't always mean better quality. Own brands can often be just as good and a lot cheaper. Also, don't be afraid of wonky vegetables! Although they may not look as pretty, they are just the same in taste and quality as their neater looking counterparts.
2. Bulk out your meals with cheaper ingredients
You could top up meals with tinned or dried proteins such as beans, lentils and chickpeas. You could also add frozen, tinned or fresh vegetables as these are often the cheapest part of meals.  
3. Reduce your food waste by planning
Plan your week of meals and try to ensure you use all your ingredients during the week to prevent any food waste as this is also money waste. We have some tips on how to do this here.
4. Swap to plant-based proteins
Natural plant-based proteins like lentils, beans, pulses, chickpeas and nuts are often much cheaper than meat or meat alternatives but still provide us with the protein we need. Some examples include a lentil cottage pie, chickpea curry, vegetables and a peanut satay sauce, or a bean chilli or stew.
5. Bulk cook
Bulk cooking is when you make a much larger amount of food than you need that day, which can then be eaten throughout the week or frozen for the future. This is a great way to save money on ingredients and energy costs. It also makes having healthy meals daily a lot easier. It will, however, require additional money at time of shopping and space to store the food. Ingredients are often cheaper if bought in bulk but do check the price per 100g to make sure.
More information 
For general information about a range of issues relating to diet, nutrition and CF, we have a series of leaflets that have been written by CF dietitians.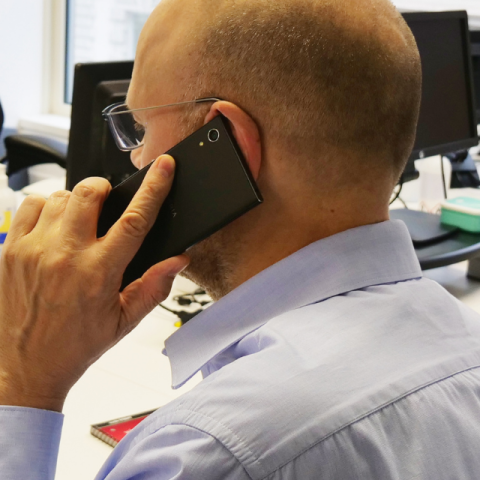 Get support
Our Helpline is available to anyone looking for information or support with any aspect of cystic fibrosis, a listening ear, or just to talk things through.
Here to help
Find out how to contact our Helpline team by telephone and email. They're here Monday to Friday to answer your questions, help you access support or just to have a chat.
FAQs
Public awareness of cystic fibrosis is low; here's your chance to find out the answers to the most commonly asked questions and discover further resources.
Financial support
We provide a range of grants for people with cystic fibrosis and their families, support for those applying for benefits and information about prescription charges.