Building Brighter Futures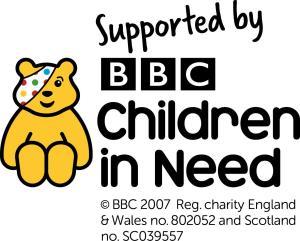 What is Building Brighter Futures?
Building Brighter Futures is an online programme of fun events, workshops, and activities, where young people with CF and their brothers and sisters can make friends, have fun, and learn new skills.  We run 6-week workshop courses in anything from coding, to stand-up comedy, to arts and crafts, so keep an eye on our website or get in touch with us at cfyouth@cysticfibrosis.org.uk to find out what is coming up next.
Want to speak to someone about Building Brighter Futures?
Contact cfyouth@cysticfibrosis.org.uk
Online events
Make friends, have fun and learn new skills (all from the comfort of your own home!).
Are you aged 6-25 and have CF, or close to someone who is? Our youth programme runs fun and exciting online events – from games nights to yoga and movie nights, we have something for everyone!
Keep up to date with what's on at @CFTrustYouth on Twitter, get in touch with us at cfyouth@cysticfibrosistrust.org.uk, or check out our upcoming calendar to find out what events are coming up.
Catch up
Take a look at some of the things young people with CF have been getting up to with Building Brighter Futures:
My passion keeps me well
In this series of videos, five people with CF talk about a hobby or career that helps them in some way with their cystic fibrosis:
Blogging – Nubi speaks about how blogging has helped her mental health and helps her to connect to other people with CF and other long-term health conditions. 
Performance – Jordy speaks about how drag, performance and theatre has helped them live with cystic fibrosis.
Video games – Ryan talks about how gaming has connected him with other people with CF worldwide.
Wrestling – Dan speaks about how his passion for wrestling has helped his work and mental health.
​Storytelling workshop
Last summer, young people with CF connected online for a six-week storytelling workshop, in collaboration with On Our Radar. Here's a video they created talking about what it's like living with an invisible illness.
Preparing for work
​CF and mental health
Watch a 20-minute talk on CF and mental health with Chloe, a member of our Youth Advisory Group and the NHS youth forum, who discusses her experiences with mental health and how it impacted her cystic fibrosis.
Research we fund
We fund research to tackle some of the most pressing issues in CF today. Find out how your donations are making a difference.
What is CF?
Cystic fibrosis, or CF, affects the lungs, digestive system and other organs, and there are over 10,600 people living with it in the UK.
Contact us
Get in touch with us to speak to someone on our Helpline, find out about an event or speak to our Press Team.