Summer Raffle 2022

Enter our fabulous raffle for your chance to win some brilliant cash prizes, including:
1st prize: £2,000
2nd prize: £500
3rd prize: £200
10 x runner-up prizes of £25 Marks & Spencer vouchers
£250 SuperSeller: return a whole book of tickets and we'll enter you into our prize draw!
Playing our Summer Raffle is easy!
Tickets cost just £1 each. Buy yours online today or order paper tickets by calling 01628 511 705 or emailing raffle@cysticfibrosis.org.uk. Lines are open from 9am to 5pm, Monday to Friday.
Post for free - once you've bought or sold all your tickets, return your payments, completed ticket stubs and any unsold tickets in the freepost envelope provided, or to:
Cystic Fibrosis Trust
PO Box 1127
Maidenhead
SL6 3LN
Payments can be made by completing the debit card section on our form, or by cheque. Please return your tickets by 15 August 2022 to be in with a chance of winning. You can also play the Summer Raffle online!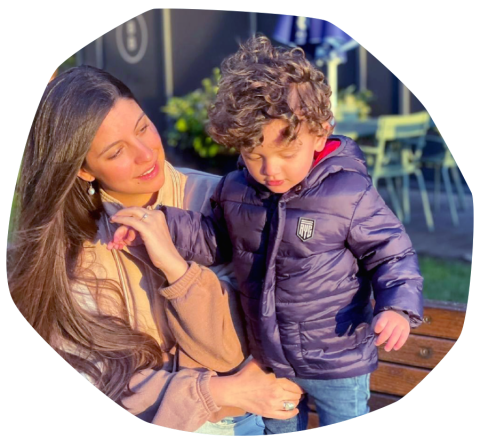 Make a difference to people with cystic fibrosis
Every ticket you buy or sell will help to create a world where people with CF can live their lives unlimited by this cruel condition. Without you and your support, we wouldn't be able to do the work we do – from funding ground-breaking research, campaigning hard on the issues that matter, providing vital information, support and emergency welfare grants when needed, and promoting the highest quality of clinical care.
Beatriz, who featured in our raffle pack, wanted to say a special thank you for making a difference to children and adults living with cystic fibrosis, like her son Yoel: 
"Thank you so much. It's vital to continue to raise awareness for those who don't have access to modulators, like Yoel, because Kaftrio is sadly not everyone's miracle. The possibility of beating CF means everything and you are helping to accelerate the research into making cystic fibrosis a condition without a life expectancy."
Raise awareness
Have you thought about sharing the news about the raffle on Facebook, Twitter or Instagram? Your voice matters! Please note that due to regional rules, all tickets sent to Northern Ireland residents must be purchased and not sold on to family or friends.
How will you know if you've won?
The draw will take place on 22 August 2022 and we will notify you directly if you are one of the lucky winners. You can also check back here for a full list of the winners which will be posted about one week after the draw, or you can email raffle@cysticfibrosis.org.uk for more information. Prizes may take 1-2 weeks to arrive after the draw date. Please keep the ticket stub as proof of purchase.
Need more tickets?
We're happy to send more tickets if you need them! Simply call 01628 511 705 or email raffle@cysticfibrosis.org.uk. Don't forget that every time you return a book of tickets, we'll enter you into our SuperSeller draw as a thank you for your amazing support! Please note that due to regional rules, all tickets sent to Northern Ireland residents must be purchased and not sold on to family or friends.
Responsible gambling
Are you gambling more than you really want to? If you feel you have a problem with gambling, please visit the BeGambleAware website for help and advice at www.begambleaware.org, or contact the National Gambling Helpline on 0808 8020 133 (lines are open 8am to midnight).
The small print
Take a look at our terms and conditions and raffle policy.
Research we fund
We fund research to tackle some of the most pressing issues in CF today. Find out how your donations are making a difference.
What is CF?
Cystic fibrosis, or CF, affects the lungs, digestive system and other organs, and there are over 10,600 people living with it in the UK.
Contact us
Get in touch with us to speak to someone on our Helpline, find out about an event or speak to our Press Team.