CF Week

Life with CF can be tough. Unpredictable. Limiting. Every day there are different challenges to face, obstacles to overcome and barriers to break down.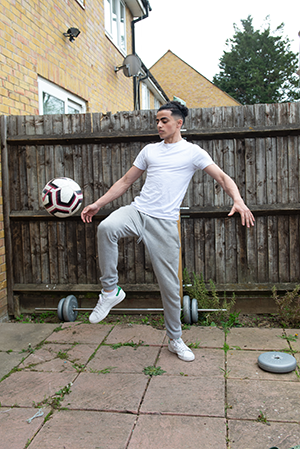 That's why this #CFWeek we want you to join us as we unite for a life unlimited.
For a life without the constant worry about meds and hospital appointments. Without the financial burden CF can bring. Without daily pain and exhaustion. A life without lack of awareness and misconceptions. A life without limits. 
We'll be celebrating our amazing community by sharing stories of how, despite everything that's thrown our way, we're juggling the ups and downs of CF with courage and resilience.
Throughout the week, we'll also have community takeovers on our social media channels, online events to join, and we'll be sharing information, resources and support to help all of us lift the limits of CF. 
And on Friday 17 June, you're all invited to join us as we unite for Wear Yellow Day, our biggest and brightest fundraising day of the year. 
"For me, a life unlimited would mean that I can travel the world, without having the constant worry. I want to start a family without worrying that my children are going to be motherless by my 45th birthday. I want to be able to laugh like crazy without having to stop for breath." 

Francesca, person with CF
How you can get involved during #CFWeek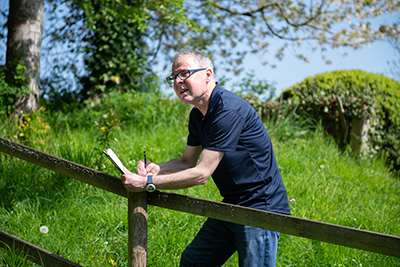 Unite with us for Wear Yellow Day on Friday 17 June .Wear Yellow and raise money to help create a brighter future for people living with cystic fibrosis. Dress up, bake or take on a physical challenge — there's no limit! 
Join the conversation on Instagram, Facebook and Twitter and remember to follow #CFWeek. There'll be loads going on over on our social channels, so make sure you give us a follow!
Join our live events. From workouts to mediation to helpful Q&As, there'll be a series of lives you can join throughout the week. We'll keep you posted on when they will be happening. 
Raise awareness. You can download our social media graphics and help others understand what everyday life is like for people living with CF.
Share your story. Tell us what a life unlimited means to you using #liftingthelimits and we'll share some of your stories on our social channels.
Start a conversation with friends, family or colleagues about CF and help raise vital awareness. If you're struggling to find the right words, our Talking Toolkit has some tips that might help. 
Wear Yellow Day 2022
Unite with us on Friday 17 June, Wear Yellow and raise money to help create a brighter future for people living with cystic fibrosis.
Summer raffle
Your chance to win £2,000 and help create a brighter future for everyone affected by cystic fibrosis (CF)!