CF Week

Welcome to CF Week! Join us from 14–20 June where we will share stories of day-to-day life with cystic fibrosis (CF) and look ahead to what the future brings, on the theme that 'we won't stop'.
Don't forget to join Wear Yellow Day on Friday 18 June by throwing your own yellow-themed fundraiser and coming along to our Big Yellow Party on Zoom.
We won't stop
After a year which has affected the CF community so deeply, we want you to know that we remain totally committed to improving the lives of everyone with CF: that we won't stop. 
Throughout the week, we will be talking about mental and physical wellbeing, employment, the changing needs of the community, and our continued pursuit for new and effective treatments for everyone with cystic fibrosis. We will be highlighting new research and telling you more about the support we offer; we will also be hosting live events, for you to participate or engage in. For those who would like to, we will also be creating a space for remembrance and sharing memories, for those who have been bereaved by cystic fibrosis. 
We will be sharing stories from the CF community, and would love you to share yours too by using the hashtag #WeWontStop.
This page will be updated over the coming weeks with more information. You can also sign up to our newsletter, or stay tuned on our social channels, for the latest information and updates.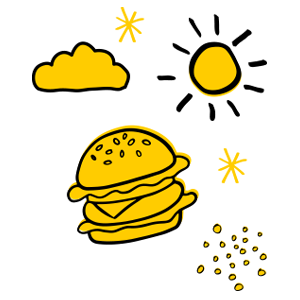 Take part in Wear Yellow Day
On Friday 18 June, join Wear Yellow Day by organising your own yellow fundraiser to support people affected by cystic fibrosis. We have everything you need to help you organise your event, including a three-step guide, handy hints and tips, and a fantastic selection of downloads to promote your event. Simply request your fundraising pack to get started, or visit our campaign page  for more information.
Join our Big Yellow Party!
Our Big Yellow Party returns for another evening of music, fun, surprises and, of course, plenty of yellow! The party is taking place on Zoom, from 6–7pm on 18 June – it's free to attend, and everyone is invited.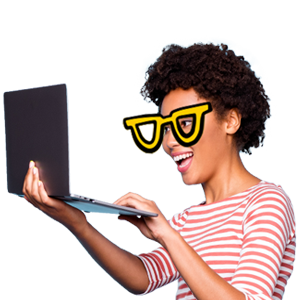 Share your selfie
If you can't organise an event this year, you can still be part of the Wear Yellow Day fun by sharing your yellow selfie! Don your best yellow clothing, take a 'yelfie', post it to social media with the hashtag #CFyelfie, and text-to-donate the following: 
YELLOW5 to 70500 to give £5
YELLOW10 to 70500 to give £10
YELLOW20 to 70500 to give £20