Our partners
Our corporate partners are invaluable to us – their expertise, knowledge and fundraising skills all combine to help us deliver a life unlimited for people with cystic fibrosis.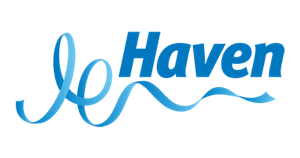 The Cystic Fibrosis Trust have partnered with Haven to offer the CF community, volunteers and staff the opportunity to save an extra 10% on top of Haven's best holiday prices. Haven have 40 holiday parks situated in beautiful coastal locations around the UK. Whether you want a classic self-catering caravan holiday, glamorous glamping or just want to bring your own tent or tourer to our campsites, Haven have all the facilities you could ever need.
"Haven are delighted to be partnering with the Cystic Fibrosis Trust who do wonderful work to support people with cystic fibrosis and their families. We recognise that all families face different challenges and we're pleased to be able to offer Trust families an extra discount on Haven breaks as well as make a donation to the Trust at the same time."
To book your holiday, please visit Haven's website.
---

We are delighted to announce that LendInvest, the leading online platform for property finance and investing has chosen the Trust as their charity of the year for 2019. As a leading FinTech business in their space, LendInvest were keen to focus their fundraising efforts on raising money for the Cambridge Innovation Hub, a technology-led research centre working to deliver transformational new treatments for those living with cystic fibrosis. The charity committee at LendInvest are excited to kick off the company's employee fundraising events for the next year, and work with the Trust to spread awareness for such a worthy cause.
---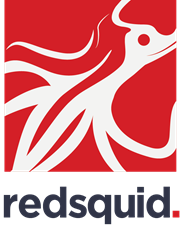 Redsquid are one of the UK's leading providers of business voice, data, cloud and technology services. Having already won an award for their corporate responsibility efforts, Redsquid have chosen the Cystic Fibrosis Trust as their official charity partner for 2019.
'After the Cystic Fibrosis Trust visited our offices and told our staff first-hand about the experiences of the people supported by the charity, it was a given that Redsquid would choose them as our cause of choice for 2019. We'll be working throughout the year to raise money so that the Trust can continue their crucial research into helping people to live a life unlimited.' Sohin Raithatha (CEO) Redsquid
---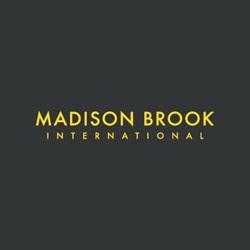 Madison Brook International are an Award Winning Property Services Company based throughout London and the Home Counties. Through 2019, they have chosen the Cystic Fibrosis Trust as their Principal Charity Partner.
"The Cystic Fibrosis Trust is a charity close to the hearts of everyone at MBI. Many of us has a personal experience with someone that is suffering from this debilitating disease and so felt compelled to act. We have been impressed with the engagement and energy at the Trust in helping us to deliver our target. Throughout the year we will be holding corporate events and fundraisers with our close friends, family and clients, as well as the staff and company engaging in direct donations. We couldn't have picked a more deserving charity and are thrilled to be working together." John Lipper (Managing Director) Madison Brook International.
---

The Trust was delighted to win the staff vote to be international law firm Bird & Bird's nominated charity from January 2018 to December 2019. Bird & Bird is the leading international law firm for organisations that are being changed by technology or the digital world. The firm has a number of fundraising events planned throughout the partnership and so far has enjoyed a quiz night, with a cystic fibrosis round, an internal cycling challenge, 'lunch and learn' sessions on cystic fibrosis and an epic team effort in the 'Race to the Stones' challenge.
"We are proud to be supporting Cystic Fibrosis Trust, and their work towards creating a brighter future for everyone with cystic fibrosis. We hope that through our partnership we are able to help them further reach their goal of driving up standards of care and supporting people with the condition and their loved ones every step of the way." Peter Brownlow, Partner at Bird & Bird LLP
---

We are delighted that Proxima Group, the UK's leading provider of procurement consulting services, chose the Cystic Fibrosis Trust as their charity partner for the next two years. As well as raising funds and awareness for the Trust, Proxima have delivered in-house seminars and provided invaluable advice on cost savings for the Trust. We are looking forward to what the partnership can bring to both Proxima and the Trust over the next couple of years.
"We are extremely proud to be supporting the Cystic Fibrosis Trust in all the great work that they do to help provide a life unlimited for everyone with cystic fibrosis." Clare Harris, Executive Vice President Operations 
---

Aiming to provide the highest standard of design, construction and customer service in the business, David Wilson Homes South Midlands selected the Cystic Fibrosis Trust as their charity of the year in July 2018. With ambitious fundraising targets and a fantastic match funding scheme, the charity committee at David Wilson Homes South Midlands can't wait to get their employee fundraising events started! We're looking forward to working with these great people over the next 18 months!
"We are delighted to announce that we have chosen our charity of the year as the well deserving Cystic Fibrosis Trust. This is a cause close to our hearts as our Buying Manager's son was born in November 2017 and has been diagnosed with cystic fibrosis, so we have seen first hand the admirable work they do. Each year our company commits its fundraising efforts to a particular charity and we are looking forward to supporting the Cystic Fibrosis Trust." John Dillon, Managing Director at David Wilson Homes South Midlands