Access to medicines starts with clinical trials

Completed trials for those aged 12 and above
Initially, separate trials for Vertex's Kaftrio were set up to assess its suitability for people with one copy of F508del and either a minimal function mutation or residual and gating mutations. These separate trials for people aged 12 and over have been completed. Results have now been published and submitted to the EMA by Vertex in support of the license application.
Other pharmaceutical companies are also developing modulator therapies and we are collaborating with these companies to support the development of the emerging therapies through clinical trials.
Kaftrio trials for children under 12 years
Phase 3 trials are already in progress in the US and UK to assess the suitability of Kaftrio for children aged 6–11. We are supporting these trials through our Clinical Trials Accelerator Platform and the UK arm of the Vertex trials is listed on our Trials Tracker. Numbers required to take part in these trials are very low – if one of these trials is taking place at your child's CF Centre and your child is a possible candidate for the trial, your CF team will have let you know directly.
Trials for children under six are not yet underway but we anticipate Vertex will trial Kaftrio for this age group in due course.
There is currently no indication whether Kaftrio will be introduced for children under 2 or from birth. The only modulator therapy trials currently in progress for children aged 24 months and younger are for Kalydeco (Ivacaftor), which has been in use for older children and adults with CF for some time. Ivacaftor is one of the three compounds that forms the Kaftrio triple therapy, but when administered alone as a single therapy it is suitable as a treatment for around 5% of people with CF (those with a specific gating mutation).
Trials for young children are introduced very slowly and cautiously after careful, longer-term monitoring from trials for older age groups, recognising that babies and young children's bodies are not fully developed and cannot be considered as 'small adults'.
What about people with CF who cannot take Kaftrio?
While much of the public focus in the last year or two has been on the first modulator therapies to hit the market – Kalydeco, Orkambi, Symkevi and now Kaftrio - this is just part of the picture. Ground-breaking research for the next medical advances has been underway and making progress in some cases for years already, including projects funded by the Trust and other commercial parties. 
Those who will not benefit from the current crop of precision medicines are not just approaching the starting line now – they may be further down the track than they realise. From gene therapy to alternative precision treatments, researchers across the world are already working to ensure that no one is left behind.
Modulator therapies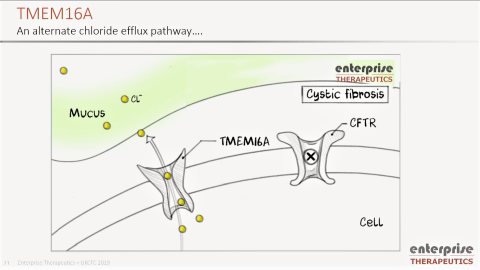 All currently available modulator therapies work by delivering CFTR protein to the cell surface to allow it to function more normally. For some people with rarer mutations or combinations of mutation, these CFTR modulators will not work.
However, there are also developments of mutation-agnostic modulator therapies - in other words, therapies that will work for everyone with CF, regardless of mutation or combination of mutations. Some companies have trials at planning stage, and we continue to engage with them. An example is Enterprise Therapeutics who plan to start trials for their agnostic modulator therapy in people with CF next year.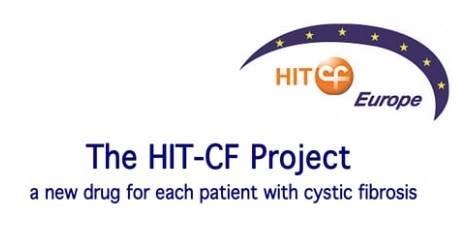 In addition, the Netherlands based HIT-CF study is well underway, looking to trial licensed and unlicensed CFTR modulator therapies for people with rare combinations of mutations. Recruitment across Europe is complete, with 51 UK participants recruited through our Clinical Trials Accelerator Platform taking part. The second phase of this study is due to complete in 2021, and you can follow news directly from the HIT-CF newsletter.
HIT-CF specifically focusses on the section of the CF community without access to any existing modulator therapies by including variations of rare mutations and rare combinations of mutations. Only the HIT-CF team based in the Netherlands currently know the many different combinations or variations that are represented by the 500 people recruited from across Europe, or which combinations will proceed to the second stage of the study. However, this work will have a significant impact on the progression of treatments for this group.
Beyond modulator therapies
Despite these positive advances of modulator therapies, other approaches are still needed.
That's why we are funding a wide selection of research to ensure that a range of treatments are made available for every variation and aspect of cystic fibrosis. This includes early stage research, which is laboratory based, encompassing gene editing and stem cell work targeting the root cause of cystic fibrosis. 
The vital role of clinical trials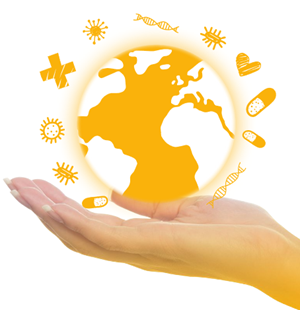 Getting new medicines to people with CF cannot happen without clinical trials taking place first, and these trials are only possible thanks to the people with CF who take part.
Our Clinical Trials Accelerator Platform has supported each of the Vertex modulator therapy trials and HIT-CF by providing resources at 43 CF centres across the UK to run trials that may not have been possible otherwise. We also fund 20 dedicated CF Trial Coordinators to set up and oversee trials and ensure opportunities for trial participation to become part of an ongoing, familiar conversation for people with cystic fibrosis.
We continue to support trials offering alternative modulator therapies, as well as ongoing requirements to treat bacterial and fungal infections and CF-related diabetes. All trials are listed on our Trials Tracker so you can follow their progress.
To keep up to date with all of the latest trials news, you can also sign up to our quarterly clinical trials newsletter.
We know this information brings hope for many people affected by CF but may also bring mixed emotions for some. If you are finding this time difficult and have any questions about the support we can offer, our Helpline is available 0300 373 1000.