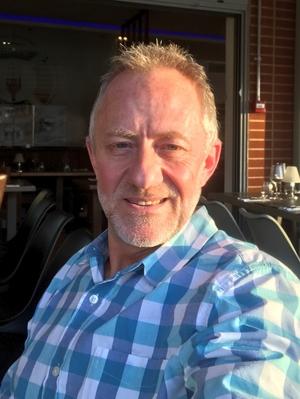 My life changed 25 years ago when, aged 30 years old, another brown envelope from the hospital slipped through the letterbox. Having been undergoing investigations for two years for "stomach problems", I expected an appointment for another attempt at diagnosis. Instead the letter said that the results of my sweat test were abnormal indicating that I had cystic fibrosis. Not really what you want to read as you're about to leave for work!
The shock of a late CF diagnosis
I drove to the office in a state of bewilderment. Cystic fibrosis? But I was tested as a baby and it was negative! My parents lost a seven-year-old in 1959 and, back then, surviving for seven years was quite an achievement, so I knew the implications for me. 
How could this be? For 28 years everything for me was fine. I was rarely ill, apart from the annual winter cough and the odd stomach upset. I just went in for the big stuff: a pyloric stenosis as a baby, fractured femur aged seven and appendicitis aged eight.
I was an active child – we all played outside as kids. Street games, biking, down to the local swing park (I fell off the slide and that's how I broke my leg!), building dams, building dens, skipping rope games, building go karts. I was less active through senior school, but I played a lot of badminton. I was late getting a car so cycled everywhere, worked in a bakery, which was physical, and we all went clubbing on a Saturday night so dancing for four hours kept me fit.
When I eventually moved to an office job at 25, I joined the gym and have been going for 30 years. I was always a ravenous eater but building muscle was a nightmare. My gym measured my body fat as 9% on joining and it fell to 7% and then 4% over the next few years. That's when the stomach problems and weight loss really started, including losing a stone and a half after a really bad dose of flu.  
Two years of investigations followed and, let's be clear, they were thorough. Boy were they thorough. Two endoscopies, a cystoscopy, a sigmoidoscopy, ultrasound (full of cold water and the only man amongst a room full of pregnant women), an x-ray, a faecal fat test (you can imagine the fun with plastic liners in papier-mâché bedpans and visits to the sluice room) and even a pancreatic efficiency test (where a drug reacts with the enzymes produced by your pancreas and produces levels of yellow fluorescence in your urine) and then, following a kidney stone, they sent me to the children's ward for a sweat test.  So that was it, the humble sweat test meant I finally had my diagnosis. 
Deciding to fight
All this ran through my mind as I drove down the last stretch of the lane before the main road. And then in that moment it hit me. So did the tears. I was going to die. I had CF and I was going to die. And then within the next minute? I drew a deep breath, gripped the steering wheel and though gritted teeth said quite calmly out loud to nobody in particular: "You don't get me that easily!"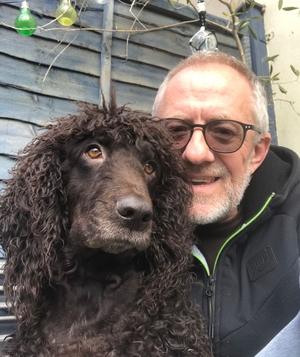 After the original shock it was a great leveller. I felt a huge weight lift off my shoulders. I was not going to give in. I was going to fight. Life becomes less stressful when you accept that some things are simply outside your control and there is nothing you can do about them. What you can control is how you deal with them. With CF, it's genetic after all. It is me. But as I always say, I have CF, it doesn't haven't me. That's when I realised that actually, all those things you worry about, at the end of the day, really don't matter.
I am very lucky because despite being 2x DF508 I am fitter and healthier than most people I know, whether they have CF or not. I have only had IVs three times and only then because I contracted non-tuberculous mycobacteria and they wanted to eradicate it, not because I was ill in any way. I hold down a full-time job, go running daily and before lockdown went to the gym three times a week, where I cycled 10 miles in 30 minutes followed by an hour of weightlifting.
Achieving balance in everyday life
What I have learnt is that whilst you must do your physiotherapy, take your drugs, do exercise, eat well and try to get lots of sleep, you must also live your life! If you want those treats then have them and, more importantly, enjoy them. I eat and drink what I like but never overdo anything, tempting though it is sometimes. 
You only have one life so live it your way. Don't let anyone tell you that you can't or you shouldn't. Be kind to others and yourself.  
Derek will be speaking about his experience at our Zoom panel discussion today, Monday 15 June, at 12:30pm. Derek will be chatting to Roy and Lu (parents of a girl with CF), CF Psychologist Helen and Jacqueline from our Information & Support team.
We are facing a substantial drop in our fundraising income, at a time when we're seeing an enormous increase in demand for our services. Please donate now to help us continue our work to support people with CF.