Balance took us a while to find, as many parents facing a new diagnosis will experience, I'm sure. And balance definitely plays a huge part of managing our son Sonny's cystic fibrosis.
We endeavour to be very open with Sonny about his cystic fibrosis. We've adapted our lives as positively as we can to ensure that his health is managed to our best abilities but that he is also involved with it, and that he's able to understand what it is and why he has to do things.
Making physio fun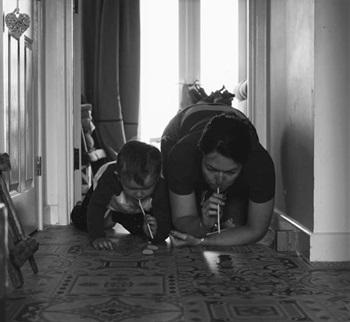 Exercise and fresh air take priority in this household. We try to make sure Sonny is active on a daily basis. He has been swimming weekly since he was three months old and was given a balance bike for his second birthday – there hasn't been a day (until lockdown) that he hasn't ridden it. However, now that Sonny is four, it is definitely harder to fit physio in. Sonny also has a tendency to get reflux, which means we have to be considerate with the type of physio he has.
I suppose a 'life hack' I've tried to include in physio – and, now that I think about it, life with CF in general – is just by making it fun wherever I can. Trips to the hospital usually involve taking the park-and-ride so it's more of an adventure, or letting him get involved with the shopping and cooking. We play 'physio games' with Sonny, so that physio isn't a chore for either us: he loves a blowing game or a game of chase, where I challenge him to see who can blow something the furthest or who can win the race, followed by 10 breaths on his pep-mask or Aerobika. He's very competitive, so he never refuses a challenge!
The challenges of lockdown
We've definitely had to put more effort into getting physio done since COVID-19. Because of our usual active lifestyle, lockdown and shielding have made things a lot harder. Luckily we have a garden and so we are able to run around daily, but unfortunately it isn't the same as a run on the beach or a trip to the skatepark.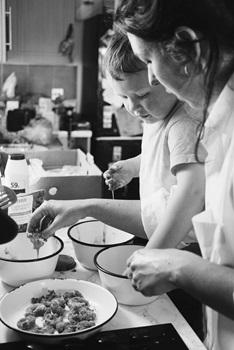 Lockdown has meant finding new ways of engaging Sonny in physical activity. One new thing we've discovered is the YouTube channel 'Go Noodle', which has some great interactive running games. 
Lockdown has also proven to me that Sonny needs these spaces outside of home to have some independence. He's a very social little guy, which I've found challenging as a mother; to find places I feel comfortable with and people I feel I can be open with about his cystic fibrosis. However, shielding has definitely impacted his mental wellbeing, and he's lost some enthusiasm for things he usually loves to do. He is a lot more frustrated and isn't very willing to talk to family or friends via video call because he feels they aren't real – he just wants to see them in person.
We are lucky in that he understands why we can't go anywhere or see anyone. He knows there is a nasty bug going around and we need to be careful. In fact, he is more than happy to remind everyone about the bug when someone suggests doing something, and that we can't go out until it's gone away. When COVID-19 is gone though, Sonny is planning a beach party with fish and chips, which everyone is invited to!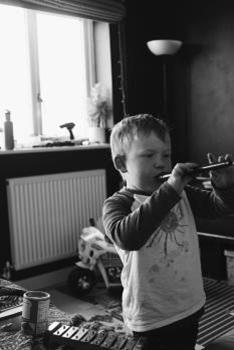 Our community
We are incredibly fortunate as a family to have our community, our family and friends as well. Having those people in our lives that are just there for us, whatever situation we are in, play a vital role in the overall balance of our mental wellbeing. In more recent times with COVID-19, the wider community we are so lucky to live among have been incredible, helping us out and supporting us.
That's been a real positive thing that shines through Sonny having CF, is the people who support us and help us out in big and small ways. They have a huge part in coping and balancing out the good and bad bits that come with managing cystic fibrosis.
How have you been balancing life in lockdown with cystic fibrosis? Share your own on social media with the hashtag #balancingCF, and don't forget to join us for the Big Yellow Quiz at 7:30pm on Facebook Live. 
We are facing a substantial drop in our fundraising income, at a time when we're seeing an enormous increase in demand for our services. Please consider making a donation to help us continue our work to support people with cystic fibrosis.