Cracking the code for cystic fibrosis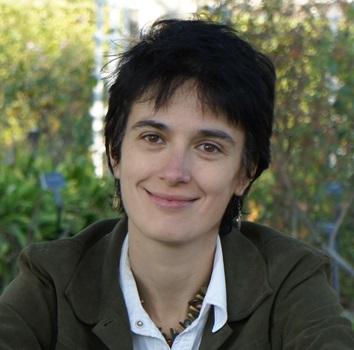 Professor Mihaela van der Schaar, a Faculty Fellow at the Alan Turing Institute, will be investigating how using data could help to improve healthcare for people with cystic fibrosis. She will be supported by a Trust-funded post-doctoral fellow, a person with CF and a leading CF clinician, as well as the UK CF Registry Team and Dr Janet Allen, Director of Strategic Innovation at the Trust.
The Trust will be one of the first charities to work with the recently established Alan Turing Institute, the national institute for data science based at the British Library in London. The institute is named after Alan Turing, who played a pivotal role in cracking German codes in the Second World War and was a pioneer in the key disciplines that make up the new field of data science.
What is data science?
Data science emerged in response to the need to make sense of the billions of gigabytes of data that are generated globally every day and measure the impact they have on our society.
In the past, health data projects have often been conducted by epidemiologists and medical statisticians, who study the patterns, causes and effects of diseases in groups of people. Introducing world-leading mathematicians to CF data is an opportunity to look at this information in a new way.
Find out more about data science on the Alan Turing Institute website.
How will the project work?
The project, titled 'Personalised risk scoring and monitoring for cystic fibrosis patients', aims to use advanced mathematical techniques on UK CF Registry data to create a method of generating personalised risk scores for people with cystic fibrosis. These scores can then be used by people with CF and their clinical teams to tailor their treatments and other activities to help them effectively manage their condition.
Professor van der Schaar said that this work "could lead to enormous improvements in the accuracy of forecasts and hence to improvements in treatment, quality of life, and survival for many patients."
She added: "I am excited to be involved in this project which has the potential to improve the lives of so many people."
Intelligent risk adjustment methods will also support clinical teams to monitor and continuously improve the clinical care they provide.  
Rebecca Cosgriff, Registry Lead at the Trust, said: "We are delighted that the Alan Turing Institute has partnered with the Trust. There is huge potential for advanced mathematical techniques to give us new insights into cystic fibrosis that will be a useful tool for people with the condition and their clinical teams."
Lynsey Beswick, who is the cystic fibrosis patient representative for the project, said: "I am very excited to be involved in this research as a patient representative with the Alan Turing Institute. I look forward to seeing the potential impact that this could have in helping patients with cystic fibrosis like myself to better understand and manage the condition and hopefully improve future treatment and care of the condition."
Please set up a regular donation today to help support work like this.