Jingle smells: dad daughter duo write Christmas book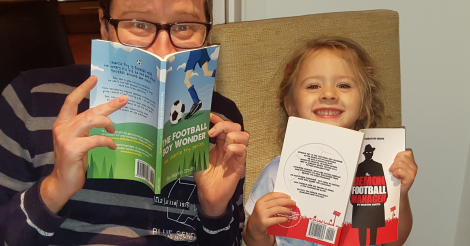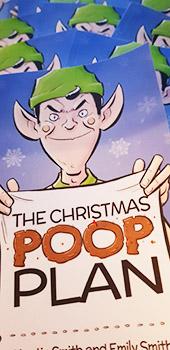 Martin, aged 40, has written a number of children's books featuring a character with CF, called Charlie Fry, who becomes a 'football boy wonder' when a freak accident gives him a unique goal-scoring gift.
For the Christmas book, Emily came up with the characters – including mischievous elves Stanky, Planky and Cranky – and the plot, which Martin then helped develop into 'The Christmas Poop Plan'
Martin said: "Emily has always dreamed of writing a children's book with me.
"I was working on my own story series and struggling to find the time to balance starting something else.
"To be fair, she went off, made the plot herself and dreamed up the characters – and it was pretty good. All I had to do was piece it together."
'The Christmas Poop Plan', which has recently made its way onto the Amazon top 5,000, follows the tale of three naughty elves who decide to ruin a family Christmas, and involves an innocent puppy, a rotten auntie and lots of poop. It is aimed at children aged four to eight.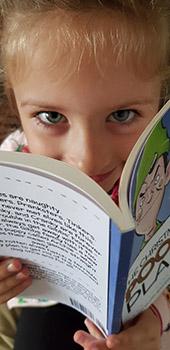 Martin retired as a journalist two years ago due to the decline of his own health and began writing his 'Charlie Fry' series to raise awareness about cystic fibrosis.
In 2017, Martin and Emily appeared in the Trust's Christmas campaign, which centred around his wish for more years with his family.
Martin said: "Living with a condition like CF can be challenging, particularly for those closest to you. That's why every second counts. Life is there for living, after all.
"I know that – in future years – Emily will be able to look at 'The Christmas Poop Plan' and think: 'Me and my dad made that'."
'The Christmas Poop Plan' costs £5 and is available on Amazon. To find out more about Martin's work, follow him on, Instagram or Facebook.