Exercise and transition: helping to make the jump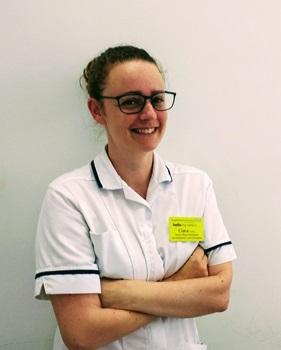 How does exercise help transition?
The benefits of exercise for people with CF are well known. Higher physical activity levels are associated with greater pulmonary function, glycaemic control, and bone mineral density, and are known to impact the rate of decline in FEV1 and improve overall quality of life. It can also have a beneficial impact on sputum clearance. All of these benefits are important no matter how old someone with CF is, but exercising during the time of transitioning from paediatric to adult care can help to ensure that exercise becomes a lifestyle choice.
As exercise levels can drop during adolescence even when someone doesn't have CF, transition from paediatric to adult care is a great time to be thinking about how best to stay active. It also gives the adult CF team an indication of a teenager's health and interests as they prepare to join the team, and can help with getting to know one another. Exercise is something everyone can benefit from and enjoy if you find what's right for you and can be a great way to build a bond between a person with CF and their team.
What work has already been done in this area?
Whilst on my fellowship I have seen a number of approaches to transition and exercise. Cardiopulmonary Exercise Testing (CPET), where someone is asked to perform mild exercise whilst breathing through a mouthpiece to assess the performance of the heart and lungs, takes place in some centres and can generate a huge amount of data for the adult CF team to work from while also allowing the patient to have a tailored exercise approach. Most centres employ annual field testing, such as the step test, where someone steps up and down on a platform, as a way of monitoring fitness levels which can continue when someone moves from paediatric to adult care.
A nice approach I came across was a planned joint exercise session where the paediatric physiotherapy team introduced the adult physiotherapy team to the person with CF and the type of exercise that they enjoyed. This helps to offer important continuity of care during the transition process.
What have you learnt about this area during your fellowship?
I have noticed that how the adult teams approach transition can be either encouraging or off-putting to the person with CF and their family depending on their interests and motivations. To me this really highlights the importance of communication between centres prior to transition and gave me an insight into the evolving role of the multidisciplinary CF team.
Where do you see the future of transition care in the field of physiotherapy?
I would hope to see the role of a physiotherapist as more of a lifestyle coach, supporting people as they transition and helping them to improve their baseline health. No matter how cystic fibrosis changes over the years, the benefits of exercise will remain the same and the nature of there being a greater chance of reduced physical activity during adolescence will likely remain the same. This means that our role will continue to be one of encouragement and inspiration, acting as the carrot rather than the stick, highlighting all of the benefits of exercise, commending people on their current levels of physical activity and inspiring them to achieve new goals, unlimited by their cystic fibrosis.
We are delighted to announce that Catherine Fordyce, will be our third Physiotherapy Fellowship. Catherine is based at the Manchester Adult CF Centre at Wythenshawe Hospital and will be starting her fellowship in the Autumn.