From deep breaths to airwaves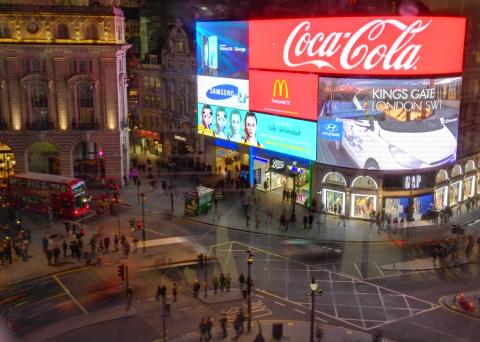 From the heart of London to the shores of New Zealand, the cystic fibrosis community the world over has been taking to message boards and social media in support of the launch of the Cystic Fibrosis Trust's ground-breaking music track 'Breathe – Life Unlimited'.
The unique project features a piece of music assembled from over 200 sampled breaths from celebrities such as James Corden and Pete Doherty, as well as people living with cystic fibrosis put together by acclaimed producer Dimitri Tikivoi.
The track forms the backdrop for a video featuring Sophie Grace Holmes, showing some of the realities of life with cystic fibrosis, and looking forward to the day, within our grasp, where cystic fibrosis is no longer a life-limiting condition.
The video has already garnered over 35,390 views on Facebook alone, and was accompanied by a wave of media interest that saw 19 radio interviews alongside features in 'The Daily Mail online', 'Good Morning Britain' and Channel 5 News, among others.
Trust Chief Executive Ed Owen said: "Thank you to everyone who has helped make this a success, for spreading the word and taking our message out to a wider audience than ever. This work relies on the CF community getting behind the Life Unlimited vision. Together, we have made a great start to our ambitions plans; our challenge now is to build on this over the next few weeks and months to deliver sustained impact, income and influence for the benefit of people with cystic fibrosis."
One of the highlights of launch day was when an advert for the track appeared during evening rush hour in London's celebrated Piccadilly Circus (pictured), an amazing opportunity made possible through the Trust's partnership with the outdoor media owners Clear Channel.
This relationship will see the advert popping up in a number of prime locations, as well as other Trust publicity materials during the year. If you see one of the Trust's ads take a picture and share it on social media with the hashtag #LifeUnlimited.
"I wanted to get involved with 'Breathe' because it is so vital that we raise awareness and funds to stop so many people dying so young. Parts of the video and the soundtrack are quite harrowing, but that's part of the reality of life with cystic fibrosis for many people. I believe that to open people's eyes and hearts, we need to tell it like it is."

Sophie Grace Holmes