From gym class to dancing queen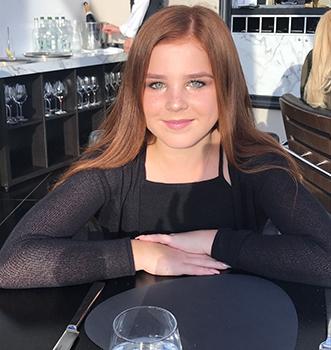 As Glasgow opens its doors to Irish Dancing's An Coimisiun World Championships, among the contestants taking the floor will be 15-year-old Issy, who has cystic fibrosis. As well as dancing, Issy has free weekly sessions with a specialist CF-trained personal trainer (PT) thanks to the Nuffield Health CF exercise programme, in partnership with the Cystic Fibrosis Trust, which helps help keep her CF at bay. Her equally plucky mum Lynn gets to use the gym at the same time, but the pair took a break from their exercises to talk about the scheme and the role exercise plays in their lives.
Q. So, how long has exercise been a part of Issy's regime?
Lynn: "The physios at Great Ormond Street Hospital (GOSH) drummed it into us from as soon as Issy was born, that exercise would play a vital part in keeping her well throughout her life. We are quite a sporty family - and enjoyed playing sports, but I think when Issy was little I put all my energy into making exercise fun and varied, for her. From when Issy was a toddler she went to classes in ballet, gymnastics, trampolining, swimming and tennis. She was always on her bike, her scooter or her roller blades. And when Issy was seven she asked to join an Irish Dance School, where she has been ever since!" 
Issy: "The physios at GOSH have always been on standby to help out in times of difficulty – like when I broke my leg on the trampoline (spiral fracture of the tibia)! The physios would conjure up ingenious ways of devising an exercise programme to keep me active, like lying me on a yoga ball in my room at the hospital and bouncing me up and down on it whilst my mum supported my leg, which was in a cast!"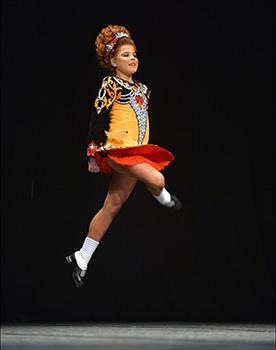 Q. That's some dedication from you all! Was it ever difficult to encourage Issy to exercise?
Lynn: "We were so lucky, because Issy seemed to love it all – but as you can imagine, these classes were all very expensive. And it meant that much of our time was taken up with getting Issy to and from classes. When Issy's younger brother arrived, he also had to get involved (he even joined in the ballet classes for a while, before football took over!).
"As Issy got older, she started to prefer certain activities and one by one, the classes stopped. Except of course for Irish dancing – she attends four classes a week, plus international competitions which have taken her from London, to Scotland, to Ireland to Spain and later this year, to Florida!"
Q. How has the personal trainer programme at Nuffield Health helped you?
Issy: "As I have become more independent in my exercise choices, I have a better understanding of what my body needs. I see my PT, Paul Quick at Nuffield once a week which I really look forward to: even if I don't feel like going to the gym, I always feels so much better for going! Paul has devised a personal fitness plan with me which ranges from spin sessions and boxercise to circuit and interval training. Sometimes we will go into the studio and other times we will use the gym machines and work on the gym floor. Paul has written up a card which stays at the gym so that I can follow my training plan even when I am not having a PT session, but if Mum or Dad go with me."
Lynn: "She puts us to shame in the gym, to be honest. She is motivated and driven and really uses it to work on keeping her chest health good, but also to build her muscle strength and stamina for her Irish dancing. Issy has a great relationship with her PT who has a very clear understanding of her condition and has been trained to focus on Issy's health needs. He talks to her about sport nutrition too which is great, as Issy is happier to listen to him and take his advice over mine or even the hospital's sometimes!"
Issy: "Paul also teaches me the importance of stretching and looking after my muscles on a daily basis - not just at the gym."
Q. So you'd recommend the scheme to other people with CF and their families?
Lynn: "Without a doubt, this is a great opportunity and has proved to be so beneficial to Issy's overall wellbeing. It has given her a completely positive outlook on keeping fit and pushing her fitness boundaries. Since Issy joined the scheme, I have also become a member at Nuffield (with a corporate membership discount because of the GOSH collaboration) and I use the gym a lot! I trained there for the London Marathon in 2016 which I ran for in aid of the Cystic Fibrosis Trust and I am a regular on the treadmill still. I also love their barre and pilates classes!" 
Issy: "My best friend has also joined Nuffield because of my membership, and we often go together to work out (as we are under 16 we still need a responsible adult on the premises during this time, but we don't need supervision). It has definitely changed our approach to fitness and our general wellbeing; I understand more about the particular areas I need to work on." 
Q. How has all this helped Issy with her cystic fibrosis?
Lynn: "Issy functions at a very high level of fitness, in spite of her affected lung function. I truly believe this is down to her continued exercise regime and programme and having the support of a health club like Nuffield is a phenomenal advantage; it reinforces the importance of fitness to the whole family, not just to Issy."
All this exercise is having an impact on Issy's career ambitions too - Issy is studying GCSE PE and knows that she would like to study Sports Science at university, with a view to being a PT herself. 
If you or a child you know could benefit from the Nuffield Health CF Programme, supported by the Trust and many CF centres across the UK, check out the Nuffield Health website for details.