Health and Care Act 2022: what we know
Provisions for carers
Firstly, the Act places new duties on NHS England & Improvement to make sure that carers are involved as soon as possible when plans for the patient's discharge are being made. The Act also includes provisions requiring NHS Trusts to involve these carers, where appropriate in relation to any services for the prevention, diagnosis, care, and treatment of the person that they care for.
In addition, the Act sees new duties placed on the NHS and the new Integrated Care Boards to include carers in public engagements and consultations. These are brilliant steps that put the experts in the patient's care in a position to help shape the services for those they care for and to use and develop the support they need going forward.
Integrated Care Systems
The Act's primary focus was on the establishment of Integrated Care Systems (ICS) as statutory bodies across 42 areas in England, formalising this role to help ensure they can be held accountable, and allowing them to operate NHS finances at a local level. The intention of an ICS is to establish "partnerships between the organisations that meet health and care needs across an area, to coordinate services and to plan in a way that improves population health and reduces inequalities between different groups".
We have previously tabled a question to Government asking the secretary of State what assessment he has made of the effect on specialist cystic fibrosis services of the rollout of Statutory Integrated Care Systems. We were told that no specific assessment had been made at the time, but subject to the Bill's passing, "certain specialised services may become subject to joint commissioning arrangements between NHS England and multiple integrated care boards in the future".
For the moment, we don't perceive there to be an immediate effect on CF services in England. We will continue to monitor any changes and will update the community when we hear of anything further being announced.
Staffing
Unfortunately, the Government rejected a Lords amendment that would have seen the Health Secretary publish regular, independently assessed health and care workforce projections. This amendment was fought for and won by many independent healthcare organisations and cross-part MPs and peers.
At current, there is little public data on the current health and care staff needs of the NHS to service the nation. We know from conversations with CF teams across the nation that many are overstretched and lacking some of the vital staff needed to give people with CF the full care they need, particularly social workers, research staff, pharmacists, and clinical psychologists.
These workforce projections would have provided the basis for more robust workforce planning that would have been a great asset for CF services, so we are disappointed that this amendment has been rejected.
Adult social care costs cap
The Government's own amendments on social care reform also put in place plans for a cap on adult social care costs which fall short of many organisations' expectations. The Act sets out that only client contributions, not full cost of care including the local authority support people receive, will count towards the £86,000 cap.
Research by the Institute for Fiscal Studies and Health Foundation has found this move will affect people with lower wealth and in poorer areas of the country. The cap comes into force in October 2023, and anyone whose cost of care reaches that cap will thereafter receive free personal care.
Mental health
Finally, the Act looks to explicitly set out the parity of mental health and physical health with additional transparency on spending around mental health. A Government amendment also mandates that all Integrated Care Boards will be required to include at least one member of staff with expertise in mental health. These are welcome commitments that show the Government understands the link between physical health and mental health and the value in addressing them both in a joined-up and equitable manner.
This Act is a major piece of Government legislation, with many other aspects that might impact how your healthcare systems operate. Those set out above are a few aspects of the Act that may be most relevant for people with CF and their care and support systems. We will be monitoring the Act as aspects of it are rolled out and will be looking at whether there are any implications for the devolved nations arising from it.
---
Cystic fibrosis (CF) is a genetic condition which causes sticky mucus to build up in the lungs and digestive system. It affects more than 10,800 people in the UK. One in 25 of us carries the faulty gene that causes it, usually without knowing. 
Since 1964, we've supported people with cystic fibrosis to live longer, healthier lives - and we won't stop until everyone can live without limits imposed by CF.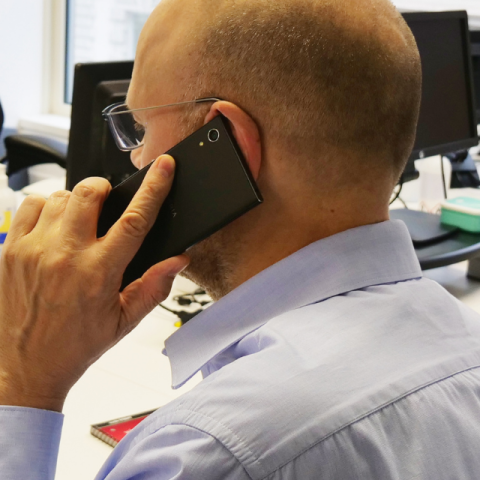 Here to help
Our friendly Helpline team are here if you need us - whether you're looking for information, support, or just someone to talk to