If you can't stand the heat, get out of the desert!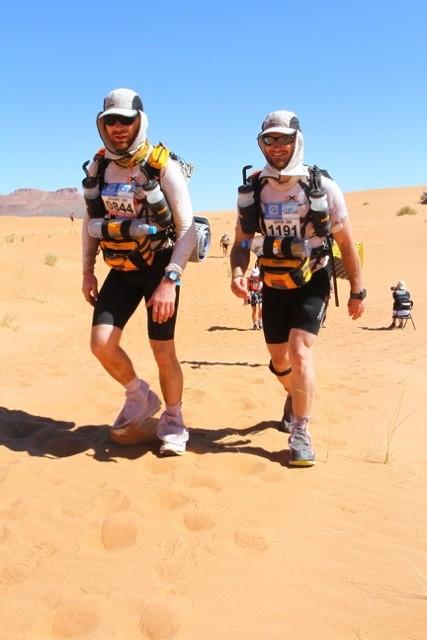 Richard Atkins and friend Justin Turvey have completed the Marathon des Sables, raising an incredible £13,000 for the Cystic Fibrosis Trust in the process.
The race involves running six marathons in seven days in the 45+ degree heat of the Sahara desert, and is considered to be the hardest race on Earth.
Richard was inspired by his niece, Flora, who has cystic fibrosis, and said: "The race was, in a word, brutal! We started with the largest dunes in Morocco and then went into three sandstorms on day one alone.
"I really hope that this will be able to make a real difference to the lives of Flora and others."
Cystic Fibrosis Trust Community Development and Fundraising Manager, Claire Phillips, said: "Just running a marathon is an amazing achievement, but six of them across the desert is incredible. His fundraising has reached a phenomenal amount and we are extremely grateful to him for choosing to raise money for the Cystic Fibrosis Trust.
"Money raised through this challenge will enable the Trust to invest in cutting-edge research to develop treatments and life-changing therapies for people like Flora, so that everyone born with cystic fibrosis can look forward to a new future with a life unlimited by their condition."
Despite having "no intention of ever doing anything like this ever again!", Richard describes it as an amazing experience. You can contribute to his fundraising total, or find out more about some of the research we are funding as a result of people like Richard and Justin taking on challenge events.