Specialist services; let's be specific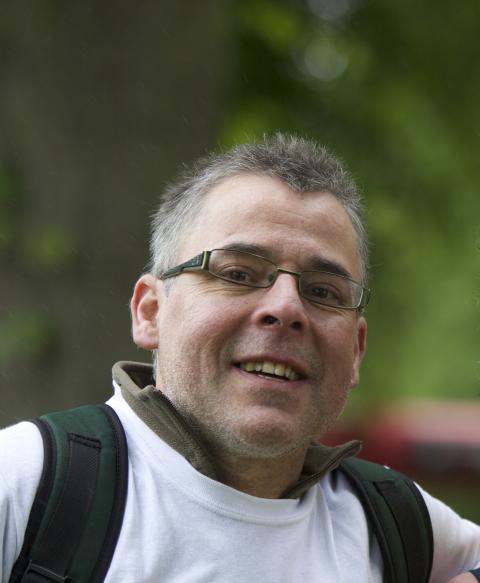 These specifications set out the standard of care you should expect from adult or paediatric CF centres in England. By creating these summaries, we hope to help the CF community better understand what they can expect from these services. 
Dom Kavanagh, who is a Clinical Care Advisor at the Trust and also has cystic fibrosis, answers some questions about why these guidelines are helpful to him.
Over your lifetime, how has your approach to receiving hospital care for your cystic fibrosis changed?
As an adult with CF, with many years' experience of living with the condition, I have naturally begun to see the value of understanding what constitutes 'high-quality' care, that is: safe, effective and appropriate care provided by my CF centre. Gone are the days when I'd turn up at outpatient clinic with relatively mild symptoms with my mind already on getting home as quickly as possible! 
As the condition progresses, understanding the need to treat it well becomes ever more important, not just for the here and now, but for future to help get the best out of my life. This is why I was delighted to see the summary Service Specification designed for use by people like me and the family and friends who support me.
What do the summary specifications do for you and other people with cystic fibrosis?
The summary Service Specification concisely sets out what we should look for and expect in terms of our CF service; the care it provides, its outcomes and how we are managing with our CF as a result. I find it reassuring that the Service Specification forms part of the contractual agreement between NHS England and the hospitals providing our CF care. The summary service specification is useful when gauging whether my expectations of my CF service are realistic and match nationally recognised standards of care.
How has the summary helped you understand the care you are entitled to?
While receiving inpatient IV antibiotics I understand from the summary that I should be offered physiotherapy sessions twice each day, including at weekends and so my requesting this is not unreasonable. Indeed, it is this level of physiotherapy support which has helped me stay well enough to then go home and enjoy life as 'normal' over the years. 
Regarding inpatient care, we can now expect to have appropriate recreational facilities; be it access to a gym, which has been vital to me, or access to computers and television to continue working, studying or entertaining ourselves, which all provide an important sense of 'normality' whilst otherwise isolated and restricted by a hospital admission.
In the past, before my recent double-lung transplant, I was occasionally admitted to hospital on a Friday and so it is reassuring for us with CF to know from the summary Service Specification that we should be able to start intravenous antibiotics on any day of the week. 
Has the summary helped you understand what should be available to you outside of the hospital, too?
I live 55 miles from my CF centre and so it was important for me to learn from the summary Service Specification that I should still expect to have CF support in the community arranged for me where it's necessary. The CF nurse comes out to flush my portacath and gastrostomy PEG feeds are delivered to my home, arranged by my CF team. 
How have the specifications helped you manage your own expectations, particularly around emotive subjects like waiting times?
Sometimes my expectations could be a little unrealistic. The summary Service Specification reminds me that for planned admissions I should be admitted to hospital within seven days. This has taught me to monitor my symptoms each day, ready to contact my CF team in good time if I feel a significant chest infection (exacerbation) is brewing, so that my admission is not unduly delayed. As CF services become busier, it is becoming more important to plan ahead. 
How would you put the information in these specifications into action if you felt you were not receiving the care you are entitled to?
If I were unhappy about an aspect of my CF service, I would consult the full service specification to assess my issue against what the service should guarantee me. The summary makes this easier and helps us to engage objectively with our CF teams, to help promote improvements to our CF service, our own care and that of others. It also helps us acknowledge already positive aspects of our CF service.
Is there anything else you would like to add?
We often complain about the length of time annual review appointments take, but annual review provides important data to gauge our health status with CF and it's reassuring to know that numerous data about my CF, including for example lung function, weight and chronic infection data, when combined with that of other patients at my CF centre, provide useful information by which to measure the standard of my CF centre's service.
Working for the Cystic Fibrosis Trust and representing people with CF on the UK CF Registry Committee, it's good to learn how annual review data we provide as patients is then fed into the UK CF Registry for NHS England to use when planning and assessing CF services. The quality of our feedback to, and engagement with, our respective CF teams is therefore really important. 
To use a sporting analogy, the most successful motor racing drivers are often those who understand what is going on under the bonnet and describing defects to their mechanics, rather than relying on mechanics alone to solve everything. 
The summary of Service Specification helps us understand what is needed to keep us 'running well', so that we can discuss this objectively with our CF teams. In CF, as on the race track, it is important for us to be aware and in-the-know, for longer and healthier lives.