Looking after your mental health and wellbeing in difficult times
When reflecting on the last couple of years and what our community has been through, it can feel as though the worries and fears we had, are now being carried through to 2022. Increases in gas prices and inflation, the COVID-19 pandemic and complex feelings around Kaftrio may be playing on your mind, and you might feel like you're struggling to keep your head above water.
You're not alone in feeling this way. We've spoken to many people on our Helpline who are struggling in different ways: financially, emotionally, or socially. We hope that some of the tips in this blog can help you manage your wellbeing through these difficult winter months.
Stay connected
We know many of the CF community are still shielding in some way, restricting their social contacts, or just feeling more isolated. It's important to take time to be by yourself when you need it, but it's equally important to have social contact, whether virtually or in person.
When there's lots on your mind it's easy to forget to connect with others, especially with all the other commitments you may have in your life. Try to set aside some time and reach out to those who are important to you. Even just a 10-minute conversation with someone you care about can boost your mood.
Limit your news intake
As things change and develop, it's good to keep informed about what's happening so you can make the right choices to protect your health. But it can be very easy to check the news too often and become fixated on it, which can feel overwhelming. Make sure you take breaks from the news and social media to protect your mental health.
Take in nature or just go outdoors
If you're working from home, still shielding in some capacity, or just not going out as often, days can easily go by without you getting any fresh air. It's important for sleep and general wellbeing to try and spend some time outdoors. Perhaps you could meet a friend for a coffee and a walk? Or take 20 minutes in the middle of the day to get a change of scenery? There may be a local park you have been meaning to visit or you could take a slightly longer walk home from the shop to have more time outdoors? Taking time to exercise can have a positive impact on our mood too. 
Keep a routine
Whilst you don't want to pack your day full of activities, having a routine that's free enough to move around in can bookmark your day, give you a sense of purpose and direction, and motivate you to do what you need to get done. Short days, endless gloomy news and financial worries can make us want to curl up on the couch (and that's okay sometimes too!) but having a sense of routine will positively impact your wellbeing. Try to ensure your days are a mixture of activities that you enjoy as well as things that give you a sense of achievement or that need to be done. 
Set goals
There will be a lot of talk at the moment about self-improvement and New Year's Resolutions, which can feel overwhelming and invite feelings of not being good enough. If you have something in mind you would like to work towards, try setting small goals that feel manageable. Having something to focus on can positively impact your mental health and wellbeing but be mindful not to stretch yourself too much and ensure it is achievable for you.
Shift your focus
If you notice yourself feeling low or worried, try to be kind to yourself and remember that these feelings are understandable. When you're feeling this way, it's sometimes helpful to acknowledge those feelings and accept them, rather than dismiss them. That being said, sometimes it can be helpful to turn your mind to something you feel grateful for. It could be that the sun is shining, listening to music you enjoy, or a simple pleasure you have, like painting or baking. Shifting your attention away from everyday worries to something that makes you happy, can have a positive effect on your mood. 
Seek support
Sometimes, with all the will in the world, the stuff that can help just doesn't, and that's okay. You may just need some additional support to help you. Below we've outlined some sources of support; please do reach out if you need to. 
We have recently launched our Winter Hardship Fund if you need support to afford the essentials this winter. Our Helpline team can help you with any questions you may have about this, including making an application.
These tips are just some ideas to help keep your mental health and wellbeing in better shape with everything going on. It may feel like you have to work harder at keeping yourself mentally well at the moment. Just remember, the past two years have brought significant worry and stress to the CF community. Go at your own pace, seek support if you need it, and check in on those around you. 
---
Sources of support
Cystic Fibrosis Trust Helpline - Our confidential Helpline will listen without judgment and make sure you get the support you need. You can call the Helpline team on 0300 373 1000 or 020 3795 2184, or email helpline@cysticfibrosis.org.uk.
Samaritans - If you need someone to talk to about your mental health, you can call the Samaritans for free at any time. Call 116 123.
Every Mind Matters - Expert advice and practical tips to help you look after your mental health and wellbeing, including a personalised Mind Plan.
Young Minds - Advice and support for young people, and a Helpline for parents.
CF Specialist Team - We would always encourage you to share your feelings with your CF team so they can support you too.
---
Cystic fibrosis (CF) is a genetic condition which causes sticky mucus to build up in the lungs and digestive system. It affects more than 10,800 people in the UK. One in 25 of us carries the faulty gene that causes it, usually without knowing. 
Your donations help us fund vital research. Donate today to help everyone with CF live a life unlimited.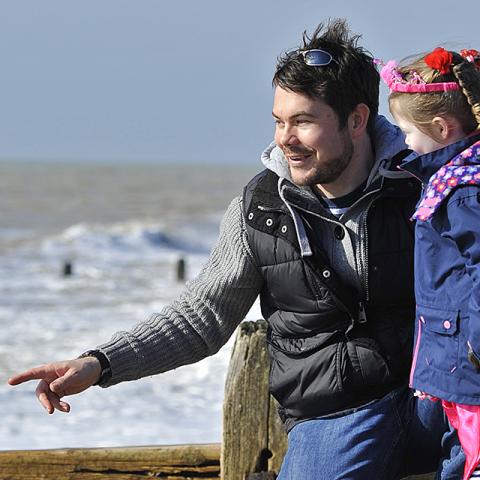 Our Newsletter
Sign up to our e-newsletter for the latest news on what the Trust and our supporters are doing
Our Helpline
Our Helpline is available to anyone looking for information or support with any aspect of cystic fibrosis, a listening ear, or just to talk things through. Our friendly team are here if you need us.
Mental and physical health and coronavirus
Helpful advice on how you can maintain your physical and emotional wellbeing through a range of activities.
Winter Hardship Support Fund
Until the end of March 2022, we're offering a Winter Hardship Support Fund to make sure those with low incomes can afford the basics to stay well.