Making Great Strides year after year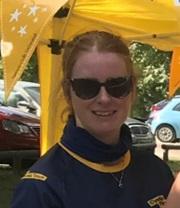 Every year since 2016, I have been involved in some capacity, in the Great Strides 65km walk with my team, Isle Stride. I don't know how – it wasn't even my idea!
I have organised various fundraising events since my son, Jasper, was born with cystic fibrosis (CF) in 2005, so when a friend saw an advert for the walk I tentatively agreed. I don't think I really grasped the enormity of the challenge until we went on our very first walk… five miles… and came back stiff as a board! How was I ever going to walk 40 miles?! 
A few training walks later and five miles became a walk in the park. I enjoyed our training – I felt fit and being out in the fresh air and countryside was great for my mental health. My teammates/friends and I put the world to rights as we discovered public footpath after public footpath in our local area. There is something quite satisfying about walking a path you have never been on before; it feels like an adventure. 
We became so close after spending hours together in the run up to the events. We knew pretty much everything about each other and there was never a dull moment. Everyone was so supportive and it really was all for one and one for all!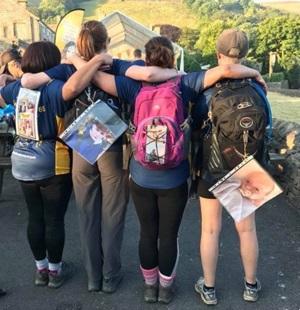 On the day, my team was absolutely amazing and all our hard work paid off. 
Each one of us had our reasons for taking part: a child, a sibling, a cousin, a friend. When things got tough, we thought about our loved ones who suffer daily or had sadly lost their lives to CF and this spurred us on. 
We raised a huge amount of money as our friends and family followed our journey via social media. They could see how much of a challenge we were faced with and our determination to succeed was infectious. After a day of walking we achieved something that is not for the fainthearted and there were tears of joy as we crossed the finish line. 
The following year I had people asking to join our team and so it started all over again. Every year new people wanted to have a go and the core team welcomed fresh legs.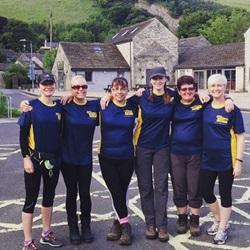 I think it says it all that I have completed the walk three years in a row, have been a support driver and have volunteered as a checkpoint marshal. This event really is close to my heart and has had a massive influence on my life. I would encourage anyone to sign up and give it a go, just put one foot in front of the other – who knows where it will take you. 
Great Strides is back for 2021, with walks in Surrey Hills and the Brecon Beacons. The events will be COVID-19 safe and there will be specialist guide support, fully marked routes and GPS tracking at checkpoints so your supporters can follow your progress on the day. Find out more or get in touch and we'll give you a call to tell you more about the event.