Managing CF when starting your own business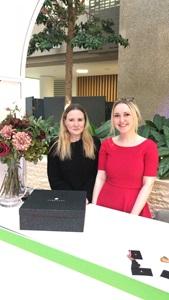 Laura's eco fashion business Careaux was born from a passion for clothing that embraces the wearer's body shape. Laura, who has CF, co-founded the business with her sister Rachel.
What inspired you to start your own business?
Myself and Rachel became frustrated with having to buy different-sized clothing, as the top half would always be different to the bottom size. Overnight we had a light bulb moment. We spotted a gap in the market and knew it would change the way people dressed. The dress that fits into you, not a dress that you have to fit into. We called our brand Careaux; a fashion brand that embraces all body shapes.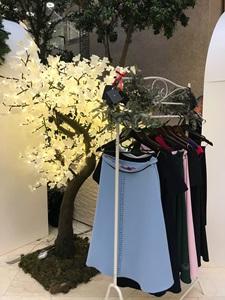 Can you explain your business concept?
Our bespoke clothing line includes a modern zip around the waist, which can be changed into a top and a bottom. This unique, versatile feature means that you can dress for every occasion. Our customers are able to choose from various styles and colours. Careaux's core value is that we are passionate about people and the planet. We ensure that our staff are managed and paid well, and we use ethical material when making our garments.
What tips would you give someone with CF who wants to start a business?
When you get that moment when your body tingles from an idea that you know is your passion, turn it into a business! Pluck up the courage and just go for it. Since the age of 14, me and my sister have wanted to start our business. I've worked really hard, despite my health becoming an issue at times and fitting in all my CF medication, but I've learned to keep going. So, make sure that no matter how hard it is doing your medication, always remember that you need to keep going. However, at the same time it is important to manage your medication. When at any time you feel tired, make sure that you take regular breaks. I would also advise that you manage your time by fitting in your treatments and prioritising your health. If you feel stressed, talk to someone you are close with. I talk to my mum and sister which really helps me as they understand what I am going through.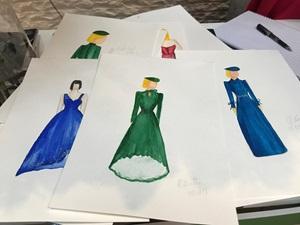 Has having your own business helped you manage your condition?
Flexibility has certainly helped with my cystic fibrosis. I can rest when I feel like the workload is becoming unbearable. The great thing about running my own business is that I can attend appointments and not have to explain my CF to work colleagues. During the busy periods at Careaux, I remember to take a step back and work at my own pace. 
You can read more about Laura's business on the Careaux website. Laura has kindly donated amazing prizes to our #CFCreates competition. Find out how you can enter and win here!