Money and budgeting at university – former students share their tips
Hi, I'm Nicola and I studied English Literature at the University in 2014–18 before more recently completing a masters in Publishing. I enjoy reading, fiction writing, contemporary dance, binge watching TV shows, and online fashion writing/blogging.
And I'm Cicely and I graduated university in June 2020 with a BSc (Hons) in Psychology. From September 2020 I'll be completing a MSc in Health Psychology. I enjoy spending time with friends and family, going to the gym and going to the theatre to see musicals.
What support did you get from your university?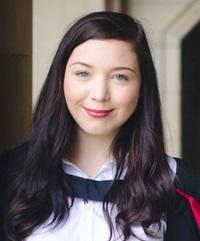 Nicola: When I first started, I had a lot of support from my university. I stayed in halls during my first year and accommodation services allocated me a hall of residence right next to the building where most of my classes were scheduled, which was really useful for when I wasn't feeling too well. Extended loan periods and flexible return dates at the library were also important for when research took longer during health fluctuations. I also had a book allowance which enabled me to buy recommended supplementary books for myself rather than reserving and picking them up from the library – this was especially useful when I couldn't physically get to the library during IVs. I was also offered Manual Notetaker support for when I couldn't attend class, but fortunately I didn't end up needing this. Disabled Student Allowance also provided me with things that made being disabled at university that little bit easier, such as my own printer, a mini fridge for my room, a voice recorder for lectures and speech recognition software. 
Student Services always got in touch when my attendance had dipped just to check in and see if I needed any additional support. I had to defer my exams twice during university as I was having IV treatment and Student Services sorted all of this out for me so I could concentrate on getting better.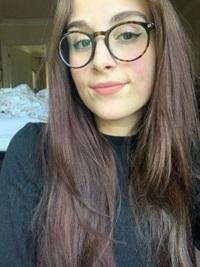 The university I attended for my masters was also amazing at accommodating me during periods of ill-health. Extended deadlines for assignments, modified assessments and extra time in exams all contributed to making university much more accessible for me as a disabled student. 
Cicely: I applied for DSA which really helped meaning I got use of a software called Dragon which allowed me to dictate notes and assignments. I was also given a laptop with the software installed on it. I was given a dictaphone too so I could record lectures and seminars. I also had the option to have a notetaker in lectures I was absent from due to my CF (although this was not an easy process to access). I was entitled to extra time in exams, breaks during exams and having my exam in a separate room from everyone else. I made sure that when I started university, I met with the disability team as they put together a learning agreement with everything in it. This was sent to my faculty and department and was sent to the lecturers who taught me.
What do wish you knew around money and budgeting at the start of your studies?
Nicola: I really wish I had known about the NHS Low Income Scheme, which you can claim as a student. I used this in my final year to help with prescription costs, costs from travelling for NHS treatment as well as optician tests and glasses. Planning meals in advance can also save so much money and it's incredibly handy having meals pre-prepared for bad health days. 
I would also highly recommend buying your textbooks second-hand as this can save so much money. I looked on my university's Facebook swap, sell and buy page where graduating students are always selling old books and also spent time looking around charity shops in my university town. 
Cicely: For me, I knew a lot about how to budget and manage money purely because I had spoken to my mum a lot about it beforehand, so I was well informed. I think from a CF point of view, be mindful that having a higher calorie diet means you might be spending more money on your food shop than your peers. That is OK if you've budgeted it in and can afford it, don't compare. Look around at the best deals and supermarkets near you – I found myself shopping at the local Aldi instead of the main, big supermarket because it was cheaper.
Did you use any tools to help you budget?
Nicola: As a student, it's so easy for costs to spiral without really noticing. The biggest tip I can give is simply to pay attention to where your money is going. Having a bank account that lets you divide money into separate 'pots' is really helpful to break down your spending and put aside money for certain things, eg rent, utility bills etc. 
As my university was five hours away from my main CF centre, I had to travel back-and-forth a lot for treatment. During my final year I was very unwell and was being seen by my CF team every other week at one point. If you know you'll be having to travel during university I would highly recommend purchasing a 16–25 Railcard as it saves you a third on all train travel across the UK. 
Cicely: I mainly used my banking app. I started with a budgeting book but found it would take time to write out everything in it (time I could be studying or doing treatments!) So, I ended up just using my banking app, looking at my balance every week and setting aside a budget for the week, which included how much to spend on food and what could be leftover for other activities.
Is there any other advice you'd give to new students with CF?
Nicola: One of the biggest things I was concerned about before attending university was the level of support that would be offered. If I could go back and tell my 18-year-old self something it would be to not worry as there is always help and support there for disabled students. While you do sometimes have to be proactive and seek out certain provisions and double-check that support promised is actually delivered, there are a host of different support networks in place across the university – from department heads and individual lecturers to student services and beyond – to help make university life for disabled students as enjoyable and stress-free as possible.
Cicely: Don't be afraid to advocate for yourself, in terms of support. You know yourself better than assessors and disability advisors – if you know there's something that'll make your life easier then ask for it.
Make sure you check discounts etc – for example if you wanted to eat out with flatmates. Sometimes the discounts on UniDays can be greater during the middle of the week than at the weekend. Always ask if you go into a shop or restaurant if they do student discount! If you don't ask you won't get. 
Have an open and honest conversation regarding part time work. For many, it is a way to increase income and therefore allows for a greater budget to play around with. Consider whether this is an option for you. I spoke to my parents and decided I could live off my maintenance without a part time job. I felt a job would impact my health and studies negatively. However, I did take up a university job within my undergraduate degree – these are much more flexible and understanding.
For more tips, check out our Financial support and budgeting at university page, complete with information on benefits, student discounts, and money saving ideas.