Make a Pactster get fit for free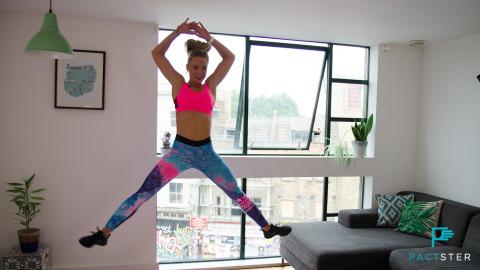 People with cystic fibrosis can now benefit from free access to a suite of online workout videos tailored to the condition, under a new partnership between the Cystic Fibrosis Trust and Pactster, a specialist in community-based online workouts for specific health conditions.
The videos feature CF physiotherapists and specialist fitness instructors, and range from a variety of yoga exercises to workouts with trainer and fitness model with CF Sophie Grace Holmes and Mixed Martial Artist Aaron Aby (pictured right), who features in the new issue of CF Life.
Watch alone, buddy up or join a group! 
Users of the site can watch the videos on demand, schedule times to watch with a 'buddy' via video chat, or join scheduled workouts with the Pactster community.
Pamela Scarborough, CF specialist physiotherapist and co-founder of Pactster, hopes the new venture will motivate people with CF to get involved, regardless of their fitness level.
"We know that cystic fibrosis can be an isolating condition and that finding motivation to exercise can be tough some days, especially with the burden of other treatments. So, we help people with CF to support and motivate one another and we enable them to join online workouts together to improve exercise adherence."
Paul Rymer, Head of Principal Involvement at the Cystic Fibrosis Trust, said, "Pactster is a fantastic resource for people with CF because it offers a way to start being active together, free of the risk of cross-infection, and with the knowledge that the videos have been well thought-through and CF considered. It is also great to see several people with CF as presenters, showing what is possible, offering inspiration but also a level of understanding of the needs of the audience that would not be possible for other trainers."
Have you got what it takes to be an instructor?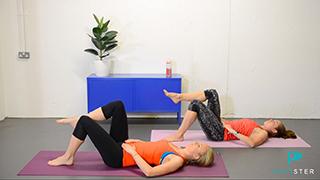 As Pactster prepares to launch a new set of workouts this autumn, the team is looking to recruit new physiotherapists and fitness instructors specialising in CF, and people living with CF who have fitness experience. The new videos will focus on families and kids; and people with more advanced disease including pre- and post-transplant. If you would like to get involved please contact pamela.scarborough@pactster.com. 
Find out more and sign up at www.pactster.com, or follow @Pactster on Facebook or Twitter.