PIP assessment - what a Carrie on!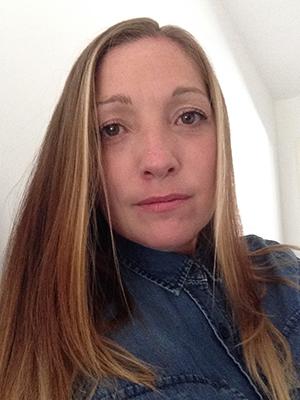 People undergoing assessment for Personal Independence Payment (PIP) will not be forced to undertake peak flow assessments and other respiratory function tests, after the Department of Work and Pensions (DWP) responded to a complaint from the Cystic Fibrosis Trust regarding the case of Carrie Griffen (pictured).
Carrie, 34, wrote to the Trust to complain about the shocking treatment she received when being assessed by Atos Healthcare, one of the two companies that carries out assessments on behalf of the DWP.
Called in just days before beginning antibiotic treatment for a Pseudomonas aeruginosa infection, Carrie was asked to undertake a respiratory function assessment, known as a peak flow meter, which is commonly used to monitor asthma symptoms. Away from her specialist cystic fibrosis team, Carrie was not only concerned about the safety of the test but did not understand what it would be used for.
Carrie told the Trust: "During the medical exam I was shocked when I was asked to prove my lung function by way of a peak flow test. I was hesitant as the bag containing the mouth piece was not sealed so I'm not sure it was sterile and no nose peg was provided so didn't really see that this test was accurate or relevant. At no point did the assessor make me aware that I was not under obligation to do the test. I was worried if I didn't take the test my PIP decision would be affected so I did it."
The DWP subsequently informed Carrie that she did not qualify for the enhanced rates for both mobility and personal care, reducing her benefits by over 40%.
The Trust raised these issues with the DWP, questioning both the safety and relevance of the test.
In their response, they wrote: "We appreciate that this is an area of significant concern to the cystic fibrosis community and can confirm that healthcare professionals will not be undertaking any peak flow assessments or other respiratory function tests on claimants who have cystic fibrosis."
Crude, uncaring and insensitive
Carrie was also unhappy that the assessor used repeated bad language and seemed uninterested, preferring instead to talk about her dog. The final straw came when, after hearing about the daily battle faced by people with cystic fibrosis, the assessor said she was going out for a cigarette before the next client!
Carrie is now appealing to overturn the DWP's decision, with the support of the Trust, and is delighted that she has been able to make a difference. She said: "It's a brilliant result and I'm delighted that no-one else will be put at risk during this procedure. For those of us with CF, this could have posed a significant threat to my life."
Sangeeta Enright, Welfare and Rights Advisor at the Trust, said: "Carrie's story shows us that there is still a great degree of ignorance about cystic fibrosis, even in places where awareness is absolutely critical, like the DWP.
"That's why we are working hard to raise awareness and support people with cystic fibrosis through our helpline, through grants and through policy and campaigning work.
"With peak flow meters, know your rights!
"If you would like support claiming PIP or challenging a decision, we are here to help. Many decisions (around 60%) are changed on appeal. Thankfully the DWP responded quickly to our concerns about safety."
Have you had an experience like Carrie's? Write to us at helpline@cysticfibrosis.org.uk and tell your story.