Reflections on your experiences of Orkambi, Symkevi and Kaftrio
You told us that living with CF can have a significant impact on your quality of life and that "there is no day off from CF" due to the high treatment burden and the challenging symptoms which can affect the whole body.
You identified a wide range of benefits to these medicines, including:
improved physical health and wellbeing
improved lung function and reduced coughing
fewer medical interventions
less time in hospital
reduced treatment burden because of increased health stability.
For some of you, these medicines became available when you were running out of options as your health declined. For others, they have transformed your current health status and potential life expectancy.
66% of people who took our survey felt that access to Orkambi, Symkevi and Kaftrio has significantly improved their quality of life, and 25% reported an overall improved quality of life.
You told us that these medicines have given you "options which were not necessarily there before."
These options include increased opportunities in education, employment, starting a family and homeownership, as well as a feeling of being able to contribute to society.
We heard countless examples from parents and carers who were able to return to work, plan holidays without bringing huge amounts of medical equipment and children with CF missing far less school.
80% of people felt significantly more positive about the future of living with CF because of access to Orkambi, Symkevi and Kaftrio, and 15% reported feeling slightly more positive.
However, we know that some challenges remain, and new challenges now exist. The prospect of a very different future can cause anxiety and worry for some. You told us you still need to manage CF-related complications and want to make sure CF services adapt to provide support for the changing needs of some people living with CF.
Some of you told us it can be difficult to explain past gaps in education and employment, which have been caused by living with a life-limiting condition. Earlier this year, we launched Work Forwards, a new employment programme to empower people with CF to fulfil their career dreams and aspirations.
We also know that not everyone can benefit from Orkambi, Symkevi and Kaftrio, which is why we continue to invest in cutting-edge CF research for effective treatments for all.
We expect NICE to publish further information on this appraisal later this year and will keep our community informed every step of the way. We won't stop until everybody can live without the limits of CF.
---
Cystic fibrosis (CF) is a genetic condition which causes sticky mucus to build up in the lungs and digestive system. It affects more than 10,900 people in the UK. One in 25 of us carries the faulty gene that causes it, usually without knowing.
Since 1964, we've supported people with cystic fibrosis to live longer, healthier lives -and we won't stop until everyone can live without limits imposed by CF.
If you're struggling with any aspect of cystic fibrosis, we're here to help. Contact our Helpline for support, a listening ear or just someone to talk to.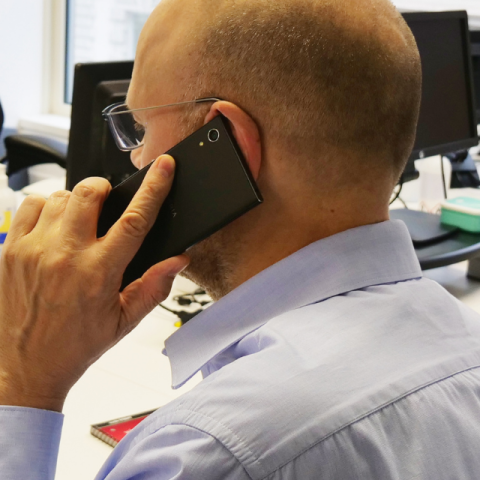 Here to help
Our friendly Helpline team are here if you need us - whether you're looking for information, support, or just someone to talk to