Kaftrio and mental health
CFTR modulators, including Kaftrio, have helped to transform the lives of many people with cystic fibrosis by treating the underlying cause of the condition.
As the UKCFMA has highlighted, for most people with cystic fibrosis who can benefit from CFTR modulators, including Kaftrio, the effect on their physical, social and emotional wellbeing has been positive. However, this has not been the case for everyone. Some people taking Kaftrio have reported experiencing negative changes. These have included physical changes like headaches, as well as brain fog, forgetfulness, and changes to their mental health.
It is important to talk to your CF team if you are struggling with any negative changes, even if you're unsure whether Kaftrio is causing them or not. CF teams are closely monitoring the mental health and other effects of Kaftrio and other modulators, and further support is available from your CF team if needed. For many people taking Kaftrio, the negative changes they experience do not last long, but others continue to experience them whilst taking Kaftrio.
Clinical trials are underway to better understand the effects of Kaftrio. Cystic Fibrosis Trust is co-funding the RECOVER study, which aims to understand the real world effects of Kaftrio and improve cystic fibrosis care and treatment.
It's also important that any possible side effects of Kaftrio are monitored so improvements can be made for you and the whole CF community. You can report any suspected side effects from taking Kaftrio using the Yellow Card reporting scheme.
---
Please speak to your CF team if you have any questions about Kaftrio, or experience any negative changes to your mental or physical health while taking the treatment. They are there to help you and support you. You should always speak to your CF team before you change, start, or stop any part of your treatment regimen.
Further information can be found in our factsheet Kaftrio: Complex and Individual Experiences. We will continue to update our information and guidance if and when new information becomes available.  
If you're struggling with any aspect of cystic fibrosis, we're here to help. Contact our Helpline for support, a listening ear or just someone to talk to. 
You can report suspected side effects to medicines using the Yellow Card reporting scheme.
Cystic fibrosis (CF) is a genetic condition which causes sticky mucus to build up in the lungs and digestive system. It affects more than 10,800 people in the UK. One in 25 of us carries the faulty gene that causes it, usually without knowing.
Since 1964, we've supported people with cystic fibrosis to live longer, healthier lives - and we won't stop until everyone can live without limits imposed by CF.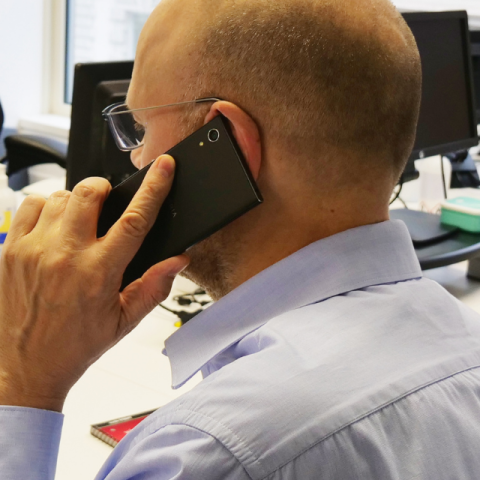 Here to help
Our friendly Helpline team are here if you need us - whether you're looking for information, support, or just someone to talk to