Remember someone special this festive season
The coronavirus (COVID-19) pandemic has made it hard for families to come together to remember and celebrate their loved one's life this year. Although it's not the same as physically being together, we have a number of ways on our website that you can remember someone special. Everyone is welcome, whether you are remembering someone with cystic fibrosis (CF) or someone else close to you.
"It's nice to know I am not alone"
Our new Christmas Dedication page is a place where you can honour those you are missing this festive season by writing a message, sharing a photo and giving a donation to support our vital work. Everyone is welcome to leave a dedication, whether you celebrate Christmas or not.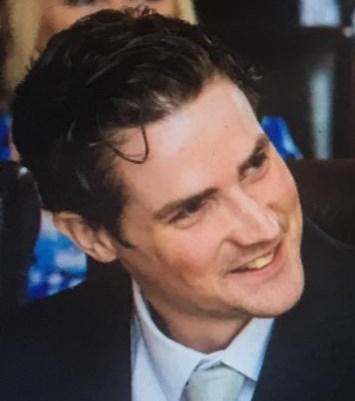 Both of Julia's children were born with cystic fibrosis. Her son, Matthew passed away in March last year and their in-memory fundraising plans had to be cancelled because of the pandemic. Julia decided to make a dedication on our Christmas Dedication page in memory of Matthew.
"We planned a memory walk this Easter but unfortunately we had to postpone it because of the current situation," Julia says. "My wardrobe is packed with all the t-shirts for it, so hopefully we can do it next year.
"I normally do something over Christmas like an online donation. Donating on the Christmas Dedication page meant I could donate in memory of Matthew. It was so easy – the pictures I have of him are on my phone so I could really easily add one to the page.
"The photo I used was one of Matthew at his brother's wedding. It was really nice to be able to add a photo and see other people's on the page. It makes it so much more personal and it's actually quite comforting. It's nice to know I am not alone."
Julia's donation will go towards our Christmas appeal, funding vital research that will help people with CF live longer, better quality lives.
"It's heartwarming to see the photos and memories"
A tribute fund is another way to honour the memory of a loved one and raise money to support our work. You can invite family and friends to contribute to the fund and share their memories. All donations are grouped into one unique fund that shows how much money has been raised in the name of your loved one.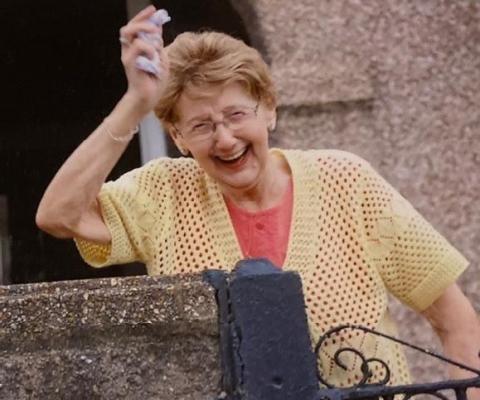 John's mother Margaret died in May this year and he decided to set up a tribute fund to raise money for the Trust, as John's grandson has cystic fibrosis.
"As my mum died in lockdown, I wanted to create something online to share with all her friends and family. Mum was very sociable and a regular at church, and many people had wanted to go to the funeral and wake. I wanted to do a memorial service but with restrictions changing all the time, I didn't know how possible it would be and didn't want to put anyone out.
"It's so nice to think of people remembering her. I get emails when people have donated or added photos to the fund. It also makes it so much more accessible than going to a grave, which could be many miles away. With it being online, anyone can view it at any time. It's heartwarming to see the photos and memories that people have added."