As the clocks go back and the long nights draw in, it's common to suffer from viral respiratory infections, like colds and flu.
With people spending more time indoors and closer together due to wetter and colder weather and dark evenings, respiratory infections find it easier to spread between people.
And COVID-19 is still as present as ever, with the number of people in the CF community infected with coronavirus almost as high as at any point during the pandemic – although high vaccination rates have helped lower the rate of very serious infections.
A potentially challenging winter ahead
Shielding and reduced social contact over the last 18 months has reduced the number of cases of all respiratory infections.
But as we all start to mix again, common viral infections such as flu could take advantage of a relative lack of immunity and increased susceptibility and cause more outbreaks.
What you can do to reduce your chance of becoming ill
This winter, more than ever, let's come together and help each other to stay well. Here are some simple, practical things you can do to minimise your chance of becoming ill.
Book your free flu jab, or nasal spray for those aged 2 to 17, which is available on the NHS to everyone with CF.
Take up the opportunity of the booster jab for COVID-19, which will be offered to everyone with CF (or a third vaccine for those who are immunosuppressed).
Many respiratory viruses are spread by contact with surfaces and through coughing and sneezing. Remember hands, face, space: wash your hands, cover your face, and maintain space between yourself and others.
Avoid crowded places as much as possible.
If you're in a small or crowded room, make sure windows and doors are open to allow for plenty of ventilation.
Avoid close contact with people who are unwell.
Take extra special care of your CF.
Contact your CF team for advice if you feel unwell or you may be suffering from a respiratory exacerbation.
Encourage your friends and family to protect you by protecting themselves.
Dr Caroline Elston is a consultant at King's College Hospital Adult CF Centre and Chair of the UK Cystic Fibrosis Medical Association (UKCFMA), which represents doctors in the UK who deliver clinical care to people with CF.
Cystic fibrosis (CF) is a genetic condition which causes sticky mucus to build up in the lungs and digestive system. It affects more than 10,600 people in the UK. One in 25 of us carries the faulty gene that causes it, usually without knowing.
If you're struggling with any aspect of cystic fibrosis, we're here to help. Contact our  Helpline  for support, a listening ear or just someone to talk to.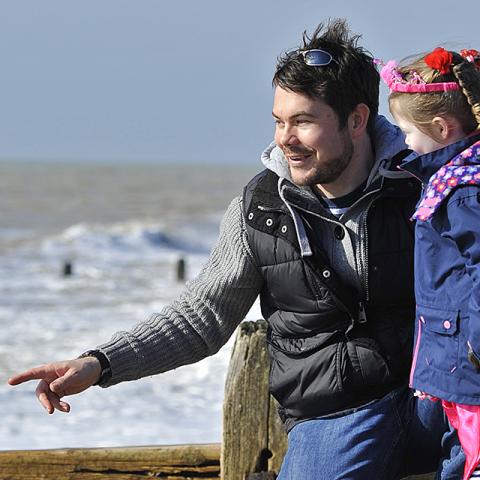 Our newsletter
Sign up to our e-newsletter for the latest news on what the Trust and its supporters are doing