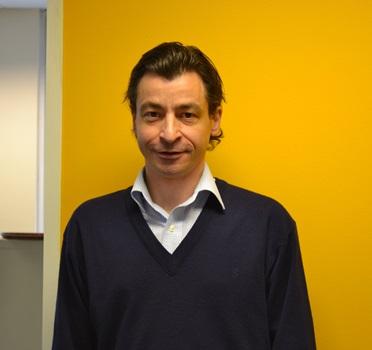 Back in April 2014, Professor Kevin Southern was putting together a National Institute for Health Research (NIHR) grant application for an important piece of research called CF-START. This is a UK-wide clinical trial to assess whether prescribing antibiotics for infants with cystic fibrosis as a preventative measure reduces infection from bugs, or risks exposing children to earlier infection from harmful bacteria such as Pseudomonas aeruginosa. I am a co-applicant on the grant and one of the patient representatives involved in the project.
As part of the application for funding from NIHR, Prof. Southern wanted to get some patient perspectives to make sure the research was sufficiently important to people living with cystic fibrosis. In particular, he needed to understand patient and parental attitudes to 'first infection with Pseudomonas' (i.e. do people with CF think it's a big deal when they find out they or someone they know have grown Pseudomonas for the first time?). As funders, NIHR want to make sure the research they fund in CF actually matters to people living with the condition. That's good because it stops money being wasted on irrelevant studies that are only interesting to researchers.
Of course I knew our project was extremely important and relevant to people with CF - that's why I volunteered to help with it in the first place - but we needed to understand the wider perspective and provide evidence.
Gathering evidence
Initially, I thought I would just call or email a few people with CF and parents of young children with CF and note the responses or perhaps email them a short questionnaire. After giving it some thought, I decided to try SurveyMonkey. I felt an online survey might be quicker and more user-friendly so there would be more chance people would actually do it. I had never carried out a survey before, and I had never used SurveyMonkey other than to fill in other people's questionnaires, but I wasn't going to let that stop me.
So I signed up for a SurveyMonkey account and designed a short online survey. I launched the survey on 8 May 2014. I tweeted the link and, with some helpful Twitter friends, got a lot of re-tweets. I also emailed the link to a few people and posted it on various Facebook groups for parents and people with CF (both open and closed ones). Enthusiastic social media promotion from the Cystic Fibrosis Trust and cf/Aware helped spread the word. I closed the survey after 10 days on 18 May 2014.
I would have been happy with 15-20 responses. I got 393. I was blown away by the quantity and quality of the responses.
I had assumed the responses would come mainly from parents of children with CF and some individuals with the conditio. In fact, the range of people who took the trouble to respond was incredible. In addition to parents and people with CF, friends, partners, siblings, aunties and uncles, grandparents and others took the trouble to complete the survey.
The resounding message was: "Yes, first infection with Pseudomonas really matters!"
Second time lucky
The survey results had a major impact on the project. Initially NIHR rejected the grant application. One of the key questions in CF-START is whether prophylactic antibiotics targeting Staphylococcus aureus in young children with CF affects the timing of their first infection with Pseudomonas aeruginosa. That means you have to track the timing of the first growth of Pseudomonas and this is called an 'outcome measure'. NIHR did not want to support the trial because they felt 'first growth of Pseudomonas' (a microbiological outcome measure) was too technical and not necessarily important to people living with cystic fibrosis. They had real concerns over the relevance of the trial to people with CF and felt it would make it hard to find enough people to volunteer to participate in the trial and make it work.
The survey results changed their minds and convinced them that 'first growth of Pseudomonas' was indeed a very important outcome measure for people with CF and their families. As a result, CF-START got the £1.5m it needed from NIHR.
Beyond that, I think the responses show just how important an issue Pseudomonas is to people living with CF, the impact it can have, the disruption it can cause to their lives and how much more needs to be done to address it.
Sharing my findings
Shortly after the results came in a number of leading CF clinicians and researchers including Professor Alan Smyth (a CF paediatric consultant and researcher in Nottingham) suggested that I publish the results as a paper in a medical journal. I was keen to do this as I felt it was important to share the findings with the CF community to encourage further research in this important area in the future, to provide proper feedback to the people who took the time to complete the survey and also because, as a patient, I find it really interesting to see what other people think about important aspects of cystic fibrosis. I think this it is particularly helpful in CF where we can't meet each other in person due to cross-infection risks.
I had no idea how to make it happen so I asked Prof. Smyth for some help. He agreed and brought in two other clinician researchers, a qualitative research specialist called Dr Paul Leighton and a young CF clinician and researcher called Dr Sally Palser, who actually took the project on as part of her PhD project. Together we set about producing a proper qualitative analysis of the results and working up a paper to be published in a peer-reviewed journal. I had not appreciated what was involved in writing a research paper. It took a lot of work and a lot of time.
See it for yourself
Our paper has now been published in BMJ Open, and you can access it here. Open access for the paper was provided by the Cystic Fibrosis Trust so that it can be read by everyone interested in finding out more about the project.
I would like to thank Prof. Alan Smyth, Dr Sally Palser and Dr Paul Leighton for helping me turn the raw responses into a published paper and, most of all, I would like to say thank you to the 393 people who took the time to fill out the survey back in May 2014. I am proud of this work and very happy to be able to share it with the CF community who actually made it possible. I feel strongly that people living with CF need to be involved in the prioritisation, design and delivery of research so that it addresses the things that really matter.
Prof. Alan Smyth said of the project: "Our research was a collaboration between health professionals, patients with CF and their family members. Using social media, we could reach out to large numbers of people and listen carefully to their feelings and concerns about Pseudomonas infection. We found that there was a great deal of anxiety about Pseudomonas and sometimes excessive avoidance measures, but that clear communication by the medical team can help overcome this. We have now taken this a step further and are asking the community about their research priorities."