Team CF Superheroes: more than a resolution
When it comes to being part of Team CF Superheroes, you'll not only be setting yourself a personal challenge but will have a long-lasting impact in helping create a brighter future for people with cystic fibrosis (CF).  
In September 2018, Janet, now 70, braved the Northampton Lift Tower Abseil to raise money for her grandsons, who both have cystic fibrosis. Having seen the Lift Tower from the M1 often, Janet decided to take on the challenge with her daughter Hazel, to support her grandsons and her son David.
"Cystic fibrosis puts a lot of stress on David as a parent," Janet told us. "What with early starts to get nebulisers and physio done before school, more physio and nebulisers when they get home and frequent hospital stays. While I can't take away David's stress, I could take on something else to help fight the disease and beat it!" 
Taking on the Tower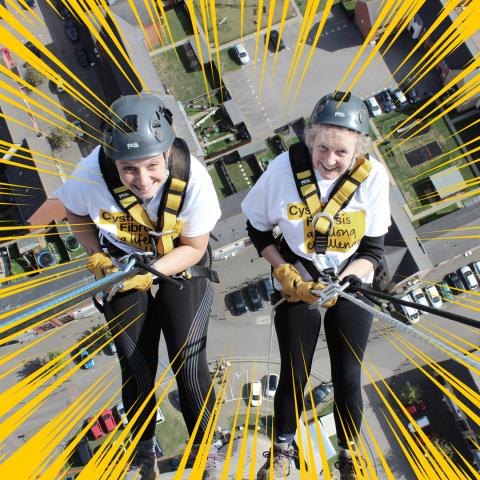 On the day of the abseil - on top of the staggeringly high building - the nerves naturally began to kick in. However, when it comes to fighting CF, there's no feat our superheroes won't face, and Janet fearlessly took on the 'The Big One' – a 400-foot abseil down the outside of the tower. 
"I was most daunted by the descent and couldn't wait to touch the ground at the bottom!" she recalled. "But I thought the organisers handled it so well. We were on our way before we even realised!"
Janet smashed her original target, raising an incredible £4,885. This money will help us fund ground-breaking discoveries such as research into antibiotic resistance, an area of our work Janet is particularly passionate about. 
"People were very generous – most of them saying they wouldn't have been able to go up such a height!"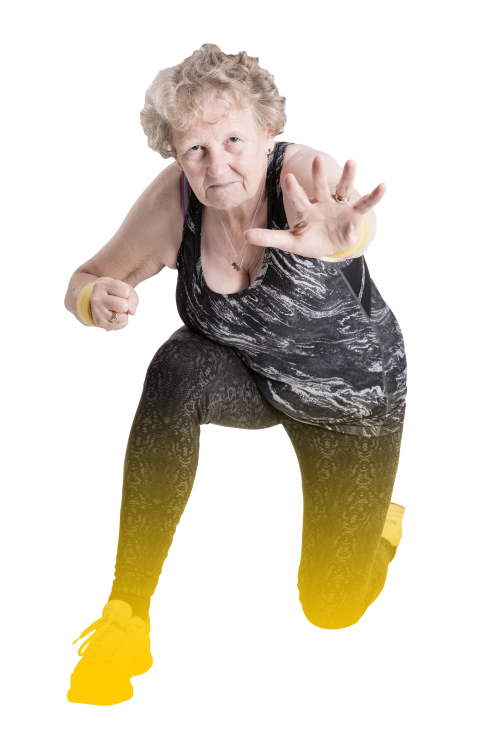 Feeling part of a team
"It felt great being a part of Team CF Superheroes, knowing there are others out there also fundraising to fight cystic fibrosis. There's a wonderful satisfaction in knowing you've done even just a small thing to help, and the money we're raising to fight for a life unlimited means hope for my grandsons to have fulfilling working lives and a real future."
Lastly, we asked Janet if she had a superpower what would it be. "It would have to be healing, if that was possible."
Inspired by Janet? Sign up to a challenge event or hold your own and become a Team CF Superhero too!