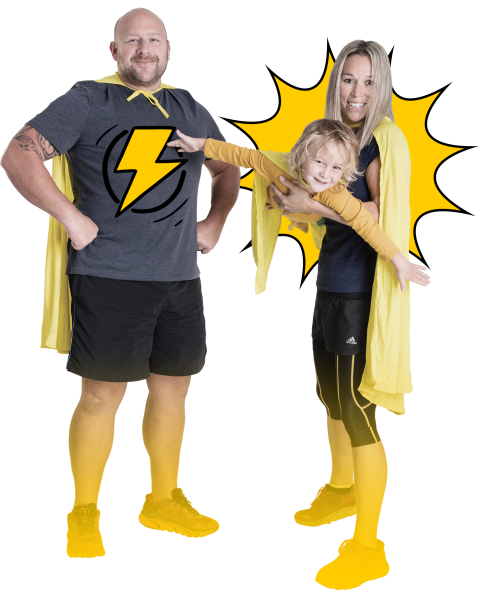 Cystic fibrosis has affected our personal relationship greatly. Although raising a child with a life-limiting condition can be challenging and emotionally draining, it has undoubtedly made us stronger and more determined. After all – completing over 60 marathons between us since Jax was born has been no mean feat!
Cystic fibrosis affects our daily lives as well, as there are a lot of things our other kids can do which may pose a risk to Jax, like digging in mud or going to a friend's house who has a bad cough. It's tough having another toddler who can do these things too – Jax often resents his younger brother for his ability to 'eat mud', which we do sometimes manage to giggle about… after all who really wants to be 'allowed to eat mud pies'?!
The biggest challenge with CF has to be keeping Jax well. We make decisions everyday where we weigh up Jax living life to the full and not risking his health unnecessarily. Jax absolutely adores open water - it's his dream to be a top surfer - and that was part of the reason why we now live near the ocean, so he can have his daily fix. The salt water, in his own words, 'makes his breath feel fresher'.
The research and possibility of beating CF means everything to us.
It means a normal life for Jax, or a life unlimited by medications, physio and worry. It means the world to us because it would give Jax the same opportunity his sisters and brother have – the chance to grow old and experience life as a grumpy granddad. This is Jax's whole life goal – to be a lifeguard, then a surfer, have lots of children and then be a grumpy grandad like his grandad who he adores!
We have raised thousands for the Cystic Fibrosis Trust. We first completed the Paris marathon in 2016 - after that we got the marathon bug. Our marathon fundraising journey has taken us from Cyprus to San Diego, Seville to Las Vegas, Murcia, Carlsbad, Loch Ness - with a couple of trips to Beachy Head and Brighton and numerous UK cities in between.
Before you start thinking we must be elite athletes (or something silly!), we're not! Kelly does have a background in Physical Education teaching and her company now actually works with people who have CF, to find exercise solutions to keep them as well as possible, but she hadn't completed a full marathon before Jax was born. Ross has literally gone from couch to multi-marathon in the past four and a half years. It's amazing how inspiring one cute boy can be!
A marathon truly is like many life events.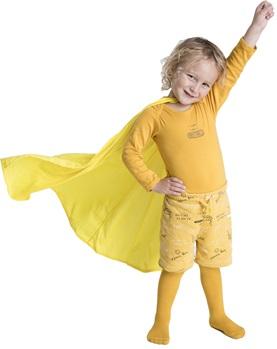 You start off all cool and confident, out with your friends enjoying your time… then it gets a bit tough. You start to doubt your abilities, but your friends (some of them new-found) all rally round and give you a pep talk. You push through and know that even though it's hard – even though it hurts – you'll get there in the end... and when you do, the satisfaction and pride is immense!
We've had so much help from the Cystic Fibrosis Trust, which we cannot thank them enough for - from fundraising packs to help with filling in forms for DLA, all the way to shout-outs and high-fives along the many marathon routes… they rock! We owe them a lot and we hope they'll be there leading the way to a life unlimited for our boy and others like him.
To anyone thinking of fundraising – go for it! Don't doubt how much parents like us appreciate what you do. The money you raise could be the money which pays for the research that finds the cure to give our son a life unlimited.
If we had a superpower…
Ross would choose to be able to teleport, as that would keep Jax away from all the yukky germs and be able to help him experience so much of the world!
For Kelly it would have to be to cure people – nothing too specific, but just to cure anyone who needs it. After all, everyone deserves a life unlimited.