The Partnership is working with people with CF, their family and friends, and a range of professionals with an interest in the condition. The original call for questions received more than 1,000 submissions from all over the world, including the United States, Australia, New Zealand and Barbados.
We spoke to Zoe, a parent member of the Partnership's steering committee, and Professor Smyth, who worked with the Trust to obtain funding for the project, to find out how people living with CF and those who support them are having an impact on research.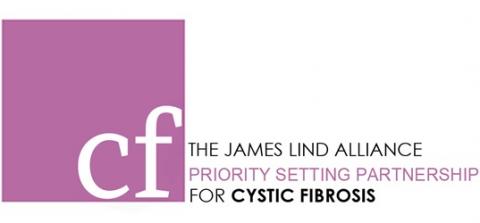 So what exactly is the Partnership?
Zoe: It's the coming together of people with cystic fibrosis, their parents, friends and families with clinicians and other team members responsible for their care, in order to identify what research into the condition we all think should be prioritised. 
Why is the Partnership so important for people with cystic fibrosis?
Professor Smyth: In the past, people with CF and their families have not been consulted about what they believe are the most important topics for clinical trials and other clinical research. The Partnership allows us to collect suggestions from people with the condition and CF centres about what research questions they think are important.
How's it been going?
Professor Smyth: So far, we have had more than 1,000 suggestions from over 500 people all over the world. We have merged questions that are similar and removed some that have already been answered. We are now asking the CF community to rank the remaining questions to see which ones they think are the most important. We want them to choose the top 10 questions for clinical research.
Zoe, what is your role?
Zoe: I'm a parent member of the steering committee, so it's been my job to represent parents when discussing the project. I'm also responsible for promoting the surveys on social media, so along with running the Twitter account @QuestionCF, I've liaised with the Cystic Fibrosis Trust and cf/Aware to make sure as many people as possible get involved in the project.
Do you think the project will deliver real change?
Professor Smyth: I knew that Partnerships had been undertaken very successfully in other medical conditions, and I was sure this approach could energise the CF community in the same way. I believe it will allow us to listen to the priorities of people with CF, and to develop research projects that they will want to participate in because they address questions that matter to them. 
Why is it important that people with CF and their friends and families get involved?
Zoe: They are the people that live with the condition 24/7. It's that lived experience that really informs what research will be of greater benefit to the community.
What will happen once the top 10 ideas have been chosen?
Professor Smyth: We hope to develop these into funded research. In other medical conditions, funders have been impressed by the consensus from patients and professionals, and so many of these projects have been funded. This can lead to real, practical improvements in CF care.
As a member of the CF community, what part of the Partnership are you most excited about?
Zoe: It's been great to see so many members of the community getting involved and having their say in what they think should be researched. 53% of people who took part in Survey 1 either had CF, were parents or family and friends of people with the condition. I'm looking forward to seeing that number increase for the ranking survey, where we will ask people to tell us which of the submitted questions from Survey 1 they think are the most important to answer.
When can we expect to see the final results of the Partnership?
Professor Smyth: We will have the final list early next year. We will publicise this to people who have taken part, to the CF community in general and to health professionals working in the CF field. 
Have any suggestions surprised you?
Zoe: It's clear from looking at the submissions that people are more concerned with the here and now; the day-to-day job of living with the condition and how it can be improved or simplified. As a parent, this hasn't surprised me. Who doesn't want to find ways of making life easier for those living with cystic fibrosis?
Follow Question CF on Twitter to find out more about the Partnership.
Donate today to bring more funding into the field of CF through awards like our VIAs.