Trialling your research priorities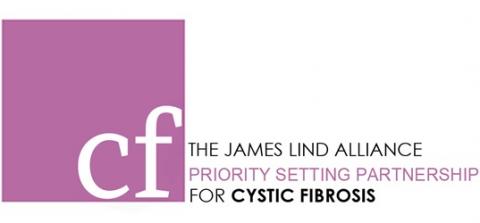 The James Lind Alliance Priority Setting Partnership (JLA PSP) in cystic fibrosis was launched in 2016 to help identify areas of research into CF not currently being investigated, with the help of the CF community. 10 questions were chosen, drawn from over 1,000 suggestions from more than 600 people in 21 different countries. Four of these questions were selected for further investigation:
1. What are the effective ways of simplifying the treatment burden of people with cystic fibrosis?
2. How can we relieve gastro-intestinal (GI) symptoms, such as stomach pain, bloating and nausea in people with cystic fibrosis?
3. What effective ways of motivation, support and technologies help people with cystic fibrosis improve and sustain adherence to treatment?
4. Can exercise replace chest physiotherapy for people with cystic fibrosis?
These questions were studied in more depth via online surveys and focus groups of people living and working with CF, and the results were used to identify clinical trial ideas.
How could these ideas be turned into clinical trials?
In the latest survey, the JLA PSP is asking people with CF and their friends and families, as well as CF healthcare professionals, to see if these trial ideas are sensible and important to the people who would stand to benefit from them. They are also looking to find out whether people with CF would be willing to participate in these trials if they were funded.
The next step will be to take the results from the whole process and use it to try and influence funders of research, such as the National Institute for Health Research (NIHR), and research groups to take the trial ideas forward.
The short survey is open until Monday 30 September 2019, only takes a few minutes to complete and will help to influence which trials should be taken further.