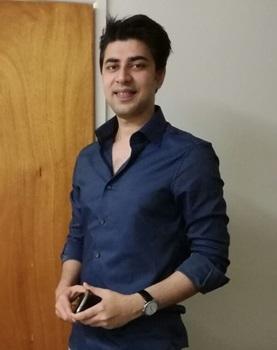 Dawood Khan
Dawood graduated from Amity University, India in 2012, where he gained his undergraduate degree in biotechnology with first division. He was awarded MSc (distinction) from Ulster University, Northern Ireland. Dawood received a Vice Chancellor's Research Scholarship for his PhD in Professor Peter Flatt's diabetes research group. His PhD research evaluated the expression and role of non-classical islet peptides in beta cell function and survival. In 2016, he joined the Northern Ireland Centre for Stratified Medicine as a research associate to work with Dr Catriona Kelly on a Cystic Fibrosis Trust-funded SRC investigating cystic fibrosis-related diabetes.
"Cystic fibrosis-related diabetes (CFRD) is the most frequently observed extra-pulmonary comorbidity in CF patients which significantly accelerates lung decline. My presentation will focus on the altered secretion of various pancreatic regulatory hormones (insulin and glucagon) and assess the role of CFTR-channel inhibition in the condition of diabetes. This presentation targeting research on the diabetes aspect of cystic fibrosis will provide a better understanding for CFRD and may open doors to improved quality of life for CF patients."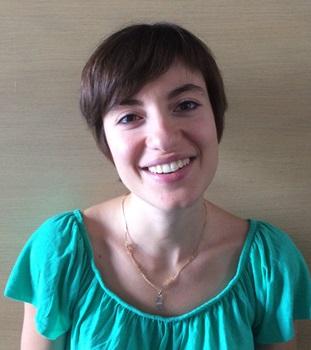 Illeana Guerrini
Ileana completed her bachelor and master's degrees in Medical Biotechnologies at the University of Milan, Italy. Her interest in genes and their regulation led her to the University of Glasgow where she was awarded a doctoral degree for the study of the events occurring after the insertion of pieces of DNA into cells. After her PhD she looked for a project where her broad experience in modifying DNA could be applied to make an impact on people's lives, specifically through gene therapy. She is currently working on the development of gene therapy for cystic fibrosis, as a post-doctoral Research Associate at the University College of London, in collaboration with many other experts, to make this happen in the near future.
"My presentation describes how gene therapy can be a future treatment for people with cystic fibrosis. We use molecular scissors in human lung cells to correct DNA's glitches. One piece of DNA carrying instructions of a correct CFTR protein is given to the cells. In this way, the correct CFTR protein will be made instead of the faulty one."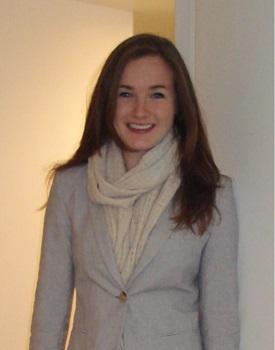 Jessica Caterini
Jessica completed her undergraduate and master's degrees at the University of Toronto, focusing on the factors governing the respiratory response to exercise. While in her undergraduate degree, she completed a research project at the Hospital for Sick Children examining habitual physical activity in children with cystic fibrosis. During her PhD at the University of Toronto, she expanded her research interests to include magnetic resonance imaging of the body's vascular and metabolic responses to exercise, to understand exercise intolerance in cystic fibrosis."
"Newly discovered mutation class-specific CF modulator therapies target specific problems in the CFTR protein, and have revolutionized clinical practice for cystic fibrosis. While these drugs significantly improve pulmonary function in certain CF mutations, it is currently not known whether these treatments can help improve the exercise intolerance that is often seen in patients with cystic fibrosis. Our research aims to explore the effects of these drugs on exercise tolerance using advanced magnetic resonance imaging (MRI) techniques. We will look at muscle metabolism before and after exercise in patients with specific CF mutations that have been treated with these drugs, versus patients that have not been given treatment. This study holds promise for understanding potential variability in improvements of exercise tolerance in response to these therapies in patients with CF, and for creating personalized exercise programs for patients tailored to their treatment."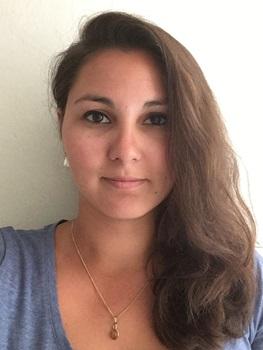 Natasha Wierre
Natasha studied biology in a French engineering school at Polytech Clermont-Ferrand for five years where she graduated with a postgraduate degree in 2013. In October 2013 she pursued her postgraduate studies with a master's in research (MRes) in Molecular and Cellular Biosciences at Imperial College London, which she graduated from with a Distinction. In February 2015 she then went on to do a PhD at Imperial College London as part of the Strategic Reseach Centre (SRC) on Pseudomonas aeruginosa infection in cystic fibrosis funded by the Cystic Fibrosis Trust.
"Pseudomonas aeruginosa is the most common infecting bacteria in the CF lung, chronically infecting patients for years. Like all bacteria, over time Pseudomonas adapts to its environment and, as the lungs are complex, it changes its behaviour depending on the nutrients and the oxygen available, and the immune system responses. In the context of this year's CF's Got Talent, I will be discussing the different behaviours of the bacteria observed, not only between patients but also within individuals. Understanding the extent of the behaviours found within patients and their changes over time is important to tackle the infections in different and personalised ways."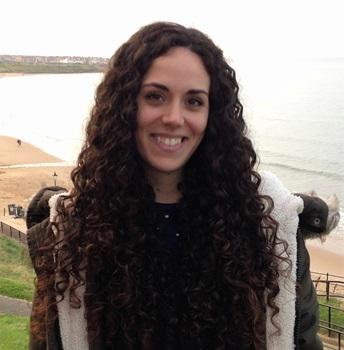 Sara Cuevas Ocana
Sara's interest in science began when she moved to Granada to become a biologist, and developed a special interest in the immune system and how it is always fighting to solve any problem that can compromise our health. She decided to study a master's degree in 'Research and Advances in Molecular and Cellular Immunology' at the University of Granada, during which she learnt about programmable nucleases (molecular scissors). She then decided that she wanted to take advantage of this tool to help people who suffer from rare genetic diseases. She began her PhD at Newcastle University with the goal of producing a new system of lung cells that could be used for more efficient CF drug discovery. She has since been able to produce CF stem cells by introducing CF-causing mutations into healthy stem cells using molecular scissors, which is taking her closer to her goal of producing CF lung cells without the need of any patient material.
"Cystic fibrosis affects many organs, although the lung symptoms confer the biggest concern in people with cystic fibrosis. In order to discover new drugs for all people with CF, researchers need to use lung cells from people with cystic fibrosis. Although these cells hold a great benefit for CF drug discovery, they also have some limitations. Therefore, the aim of my PhD project is to produce an alternative system that does not rely on patient material. To do this, I genetically modify human stem cells using molecular scissors to introduce CF-causing mutations and turn them into CF lung cells. This engineered lung model can serve as a substitute for patient cells and allow scientists to discover new drugs to treat all people with cystic fibrosis."
Find out more about CF's Got Talent or get stuck into this year's UK Cystic Fibrosis Conference!