CF's Got Talent!
CF's Got Talent! 2019
Now in its fourth year, the Cystic Fibrosis Trust's 'CF's Got Talent!' event took place at the 2019 UK Cystic Fibrosis Conference at the Oval, Kenington in London, on 26 September 2019.
The event is a unique opportunity to find out more information about the Trust's Strategic Research Centres (SRCs) from the perspective of early-career researchers working on them.
Congratulations to Bartholomew Harvey from the University of Bristol who won this year's competition.
The event was streamed live on our Facebook page, where it is available to watch again after the event:
How does it work?
Over the summer all early career researchers from the SRC programme submit summaries of their work, and a panel from the CF community select their top five (from over 30 summaries submitted). The five finalists are invited to present their Trust-funded work at UK Cystic Fibrosis Conference in a format that is easy to understand for those from non-science backgrounds. After their presentations, we ask the presenters questions on their talks. Our online audience has the opportunity to vote on the best presentation, and choose the overall winner on the day.
CF's Got Talent! is designed to connect researchers funded by the Trust with people with CF and their families, to train young scientists in the art of public speaking, and to explain their research to the CF community, who stand to benefit from their work.
Who presented in 2019?
Early-career researchers can be PhD students, postdoctoral researchers or research fellows. Each of the presenters held one of those positions on our biggest research projects – the SRCs. We invest up to £750,000 into each SRC, and they last for up to four years. Take a look at this year's presenters and which SRCs they are working on: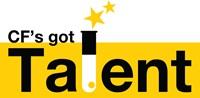 Bartholomew Harvey – 'Cystic fibrosis and the myth of the hero' - WINNER. University of Bristol-based Bartholomew is a third-year PhD student, supervised by Professor David Sheppard. Professor Sheppard is leading the SRC 'Investigating the F508Del-CFTR protein'.
Attila Ébert – 'In search of causative factors of CF-related diabetes (CFRD)'. Attila Ébert is a third-year PhD student working at Szeged University in Hungary. He and his supervisor Dr Viktória Venglovecz are working on a programme within our 'Diabetes' SRC, led by Professor James Shaw at Newcastle University.
Dr Heledd Jarosz-Griffiths – 'Inflammation 'who do you think you are' '. Heledd is a post-doctoral research assistant, based at Leeds University, working on our 'Targeting joint disease in cystic fibrosis: identifying therapeutic targets in CF arthropathy' SRC, led by Professor Michael McDermott.
Dr Anh Thu Dang – 'Short chain fatty acids as CF therapeutics against pulmonary infections'. Anh Thu is a post-doctoral research assistant based at Monash University in Melbourne, Australia, in Professor Benjamin Marsland's lab. They are working on one of the programmes within our 'Restoring balance in the gut for less inflammation in the lungs' SRC, led by Leeds-based Professor Daniel Peckham.
Read our article to get to know the finalists better.
Why do we do it?
We invest millions of pounds in research into beating cystic fibrosis every year. We want to shout about this research and share the hope that it brings.
Last year's competition
The winner of CF's Got Talent! 2018 which took place at UKCFC in September last year, was Afroditi Avgerinou working on the 'Personalised engineered cell therapies for cystic fibrosis (CF)' SRC led by Professor Stephen Hart. You can read about what winning meant to Afroditi in a blog article she wrote shortly afterwards.
Support our research
We're thrilled to be able to share some of the groundbreaking research we're funding. Feeling inspired? Find out how you can help us continue this work!
A helping hand
While the researchers are busy working on the next breakthrough, we're on hand to support people with CF and their families each and every day.
Contact us
Get in touch with us to speak to someone on our Helpline, find out about an event or speak to our Press Team.