What Black History Month means to me: Etienne's story
Etienne recently worked at Cystic Fibrosis Trust as an intern with our Data and Quality Improvement team through Health Data Research UK, in partnership with the 10,000 Black Interns programme.
He has since gone onto volunteer with the Trust and in this blog shares his experience of being part of the programme, his heritage and what Black History Month means to him.
I am 21 and live in Chester and I am of Afro-Caribbean descent – my maternal grandparents are from Jamaica and my paternal grandparents are from Saint Lucia. I studied psychology at The University of Liverpool and graduated with an upper-second class degree. I am an exercise junkie, I love hill running in Delamere Forest in Cheshire and a personal daily challenge is to do 300+ push-ups every morning! I am an avid reader – one of my favourite authors is Wilbur Smith. I am also from a musical family and I play the piano.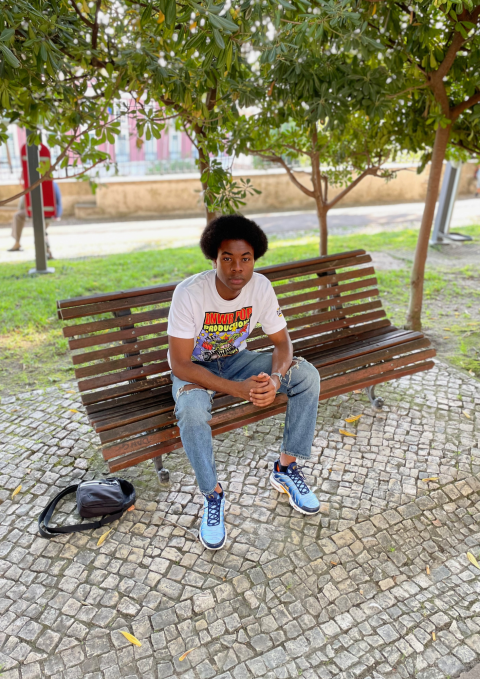 Individuals of Afro-Caribbean and/or African descent are massively underrepresented across a wide range of industries and sectors, including Health Data Science.
The programme enables people like me to learn, train and develop. In my case, in Health Data Analysis. The programme also gives prospective interns the opportunity to acquire some knowledge of what a career in the available sectors might look like.
I thoroughly enjoyed working with the registry team during my internship at Cystic Fibrosis Trust and I was keen to continue learning, developing new skills and contributing to the improvements in CF care. I now volunteer at the Trust under the role of Registry Support/Assistant Medical Statistician. I am required to analyse and interpret health research and data, as well as produce and present graphs and tables of the health data statistics – I am currently analysing transplant data.
My time with Cystic Fibrosis Trust has helped me make an informed decision about my future education and career plans. I hope to undertake a master's degree in epidemiology/public health and my aim is to become a fully qualified epidemiologist.
Black History Month is very important to me
In my primary and secondary school, I was seldom taught about key and pivotal black historical icons and historical influencers such as Marcus Garvey, Mary Seacole, Frederick Douglass and Martin Luther King. 
Black history lessons at school focused on Black slavery and really nothing else. If it wasn't for the Black history books I read at home, I would know very little about my culture and Black History.
I strongly believe that a lack of knowledge about Black culture, in society and in general, can, and probably has, resulted in the reinforcement of negative stereotypes of Black people and encourages racist behaviour.
When society is taught about Black history and can learn about how Black individuals have contributed positively to global development, it undoubtedly does provide a reassessment and re-evaluation of Black people's contribution to the world over many centuries. 
Black History Month can help in altering people's perceptions about Black people
In turn it can reduce incidences of xenophobia and encourage cultural appreciation. However, Black history is world history, and I do not think that the observation and celebration of Black History should occur for only one month of the year – this is not enough!
I strongly believe that Black history needs to be embedded in the UK's school curriculum and there should be books within schools and libraries about Black history and culture. A good starting point for primary schools would be books by the author Trish Cooke.
I am proud to be Black
I am proud to be of Jamaican heritage and I am so proud of the influences brought by my Jamaican maternal grandparents - their dignity, steadfastness, and their contribution to British society. I am just simply proud to be part of them!
For anyone considering joining the 10,000 Black Interns programme, it is a life-changing experience and I say, go for it! I was initially apprehensive about the whole application process. When considering whether to apply for the programme and when completing the application form, I would suggest that a lot of thought is given to the whole concept of data analysis and what it means in today's world.
It's also important that you are to be able write about your strengths, what you can potentially 'bring to the table' and what you would like to achieve if you were to be offered an internship on the programme.
Importantly, the 10,000 Black Interns programme supports organisations to reflect and consider their commitment to fostering and encouraging a more diverse and inclusive workforce. There are plenty of talented Black graduates/undergraduates out there - they just need to be given the opportunity!
---
Cystic fibrosis (CF) is a genetic condition which causes sticky mucus to build up in the lungs and digestive system. It affects more than 10,600 people in the UK. One in 25 of us carries the faulty gene that causes it, usually without knowing. 
Your donations help us fund vital research. Donate today to help everyone with CF live a life unlimited.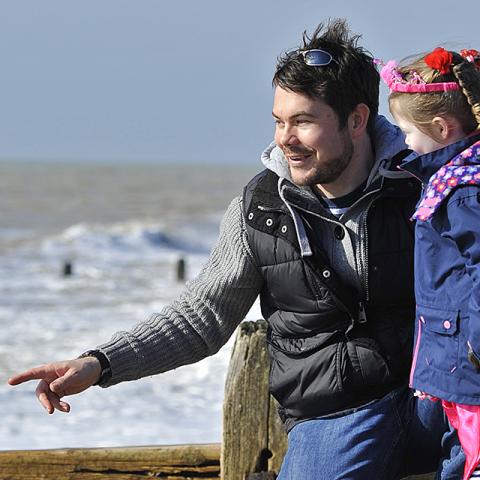 Our newsletter
Sign up to our e-newsletter for the latest news on what the Trust and its supporters are doing