Why Karen is getting on her bike for Ride for Research
Karen Mills talks to the CF Team about why she is taking part in our cycling challenge 'Ride for Research', her tips for training for a physical challenge, quirky scarecrow festivals, and her experience of CF so far.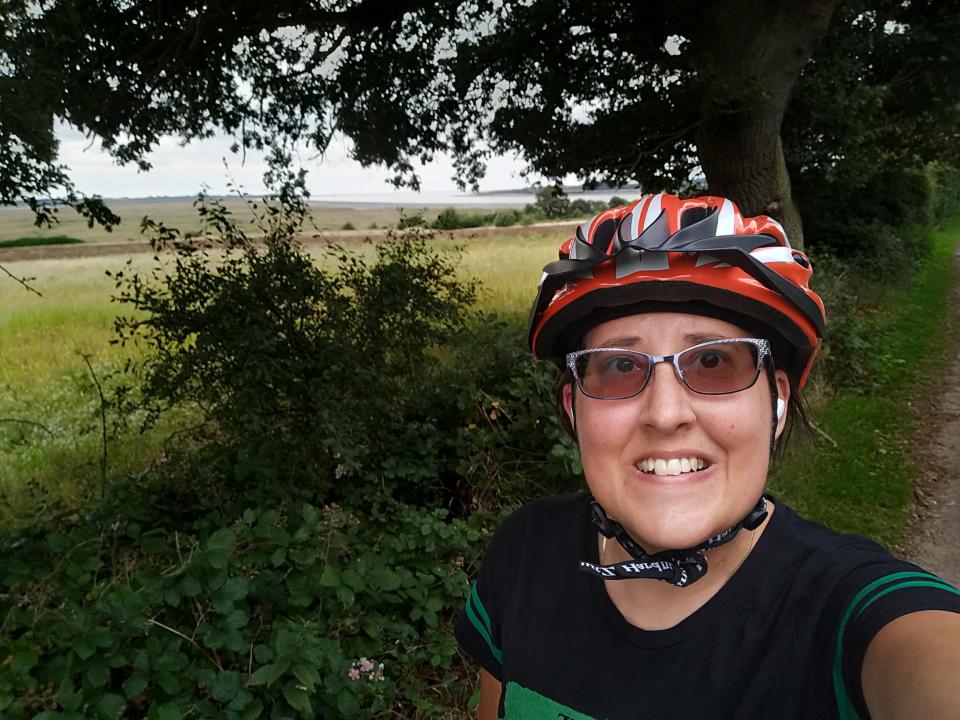 Why did you decide to take part in Ride for Research?
I have CF and like to be able to do something to try to raise awareness of CF and if I can get some fundraising in too that would be great. I've really got into riding my bike this year, and in collaboration with a year-long challenge I'm doing, I thought it would be a great way to get more miles in and raise awareness all in one hit!
Have you ever done anything like this before?
I've never done a cycling challenge; however, I have completed a 30km "Fright Hike" 6 months post double lung transplant in 2014 with my Mum and a friend!
How have you been preparing for this challenge?
I've been getting out on my bike several times a week doing anything from 4 miles at a time up to 23 miles!! (That was a toughie!) I'm building my muscle strength and stamina as well as learning a lot of interesting and safe routes I can take to keep things different. I also dropped by to a local charity "Dr Bike" clinic to have my bike given a once over and a brief lesson on how to alter my brakes and gears myself.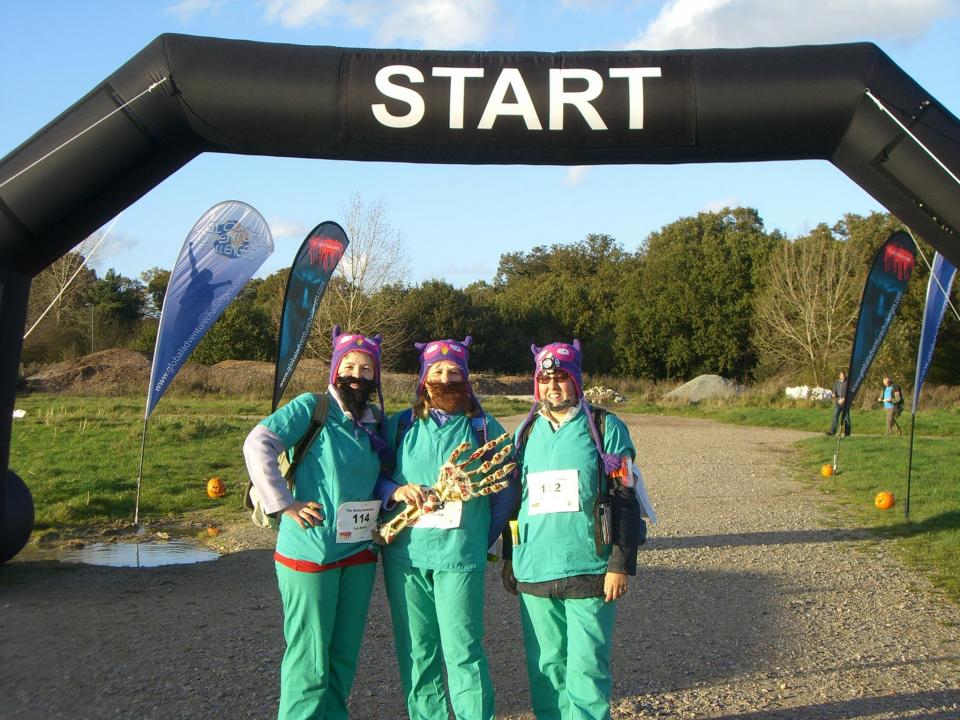 What tips would you give for somebody wanting to do a physical challenge like Ride for Research?
•   Make sure it is something fun! If the thought doesn't excite you, you won't want to do it!
•   Keep it relevant - I have made all elements of my challenges involve something Disney as I am a huge Disney, even down to attaching Minnie Mouse Ears to my cycle helmet!
•  Ensure that you build up what you can do in a sensible manner - don't try to do a marathon if you've never actually walked or run more than a mile in one go!
•  Have plenty of snacks and drinks when you do any training/event - not just for energy but to stop the 'Hangry' monster coming out and upsetting your supporters or fellow participants!
How hard has it been managing your CF whilst doing this preparation?
The hardest part for me has been managing my diabetes to prevent too many sugar crashes. I'm fortunate that having had a double lung transplant in 2014 my chest and general body health is very good now - I have had to balance my training with the peaks and troughs of my sugars - having a libre sensor has helped massively as I can see the trend of what it's doing and so I avoid doing anything too strenuous at my most common times for a crash.
When did you receive your diagnosis, and can you tell me a bit more about your background and how CF has affected you on a day-to-day basis?
1991 - I was about 5 years old. I'd gone through the first few years of life always coughing, being constantly hungry and not able to shake off colds etc. GP just kept telling mum it was asthma and I'd grow out of it... after moving to Cheshire it was picked up and I was finally tested for CF.
After that we got into the routine of tablets, percussion physio nebs, hospital visits etc I still did everything my friends did, and through secondary school I was barely ever home as I did anything and everything extra-curricular- sports, drama, music, I moved to Lincoln for 3 years for Uni- freedom!!
By the end of my first semester on Uni I ended up having my first ever CF related inpatient stay, that scared me into looking after myself properly in order to stay living away from home to complete my degree (which I did!) I've worked at Stansted Airport, Tesco, and my local hospital, since transplant I have gained my AAT accounting Technician qualification and my body can now finally keep up with my brain!! I live at home with my husband and 2 dogs- Bella & Ellie.
Is this your first fundraising physical challenge? If not, what have you done before?
I completed the Fright Hike in 2014 with my mum and our friend. 30km in Epping Forest on Halloween, the last couple of hours of which were in the dark! This was just over 6 months post-transplant and we raised money for a local greyhound rehoming kennel and the CF Unit at Royal Papworth (I made up activity bags to hand out to inpatients and provided some chair cycles for each inpatient room on the CF unit).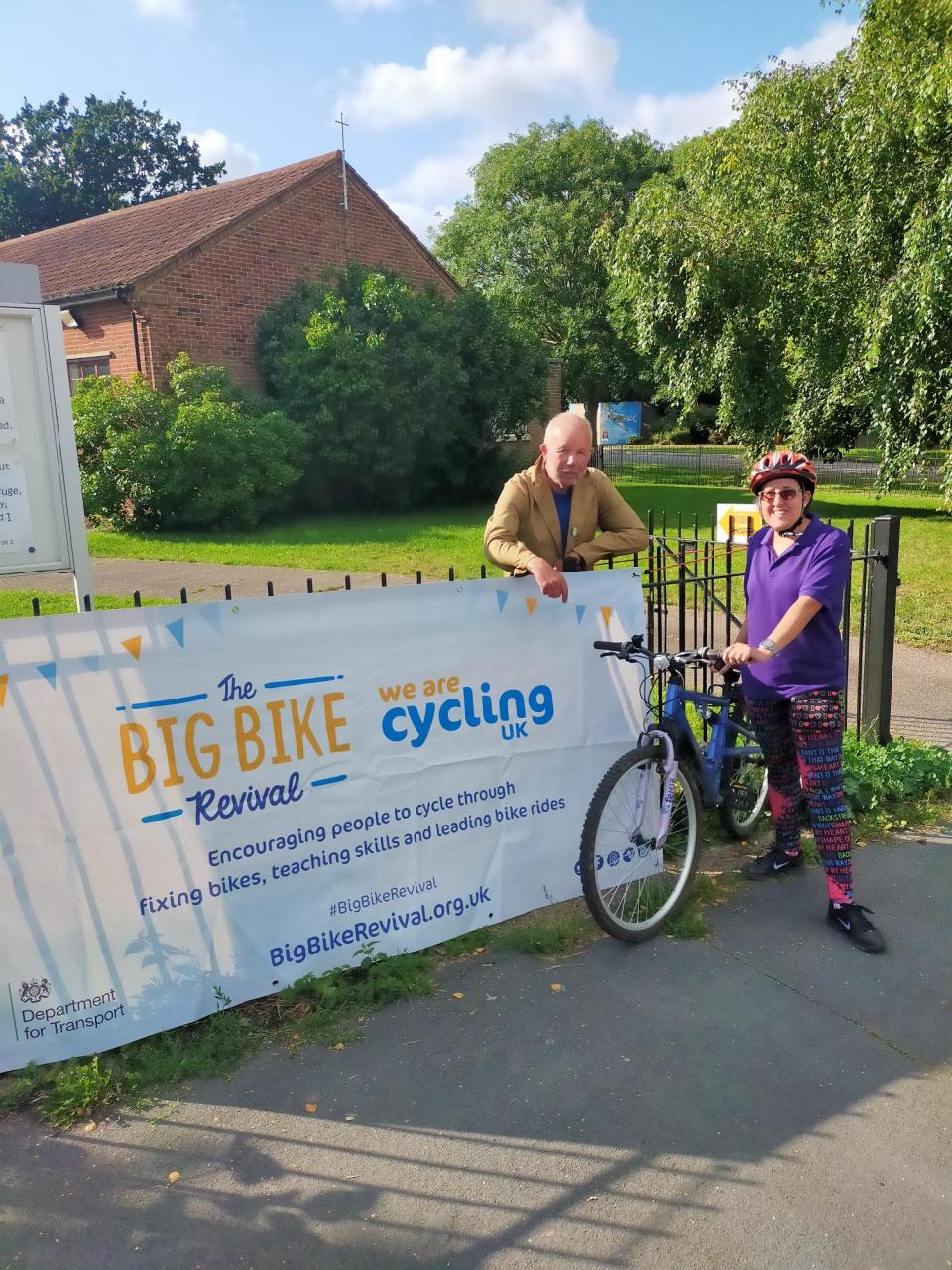 What are you most looking forward to when it comes to Ride for Research and is there anything that you are not looking forward to?
 I am enjoying getting out an exploring places close by to me that I would ordinarily not even notice in the car - I have found so many nature reserves and even a National Trust property hidden away as well as finding quirky village things like a local scarecrow festival puzzled me somewhat until I finally saw a sign explaining why every time I went along this road there were more and more scarecrows appearing!
I'm dreading the Great British Weather rearing its ugly head, meaning I have to go out in the rain- I'm not a happy camper when I get wet!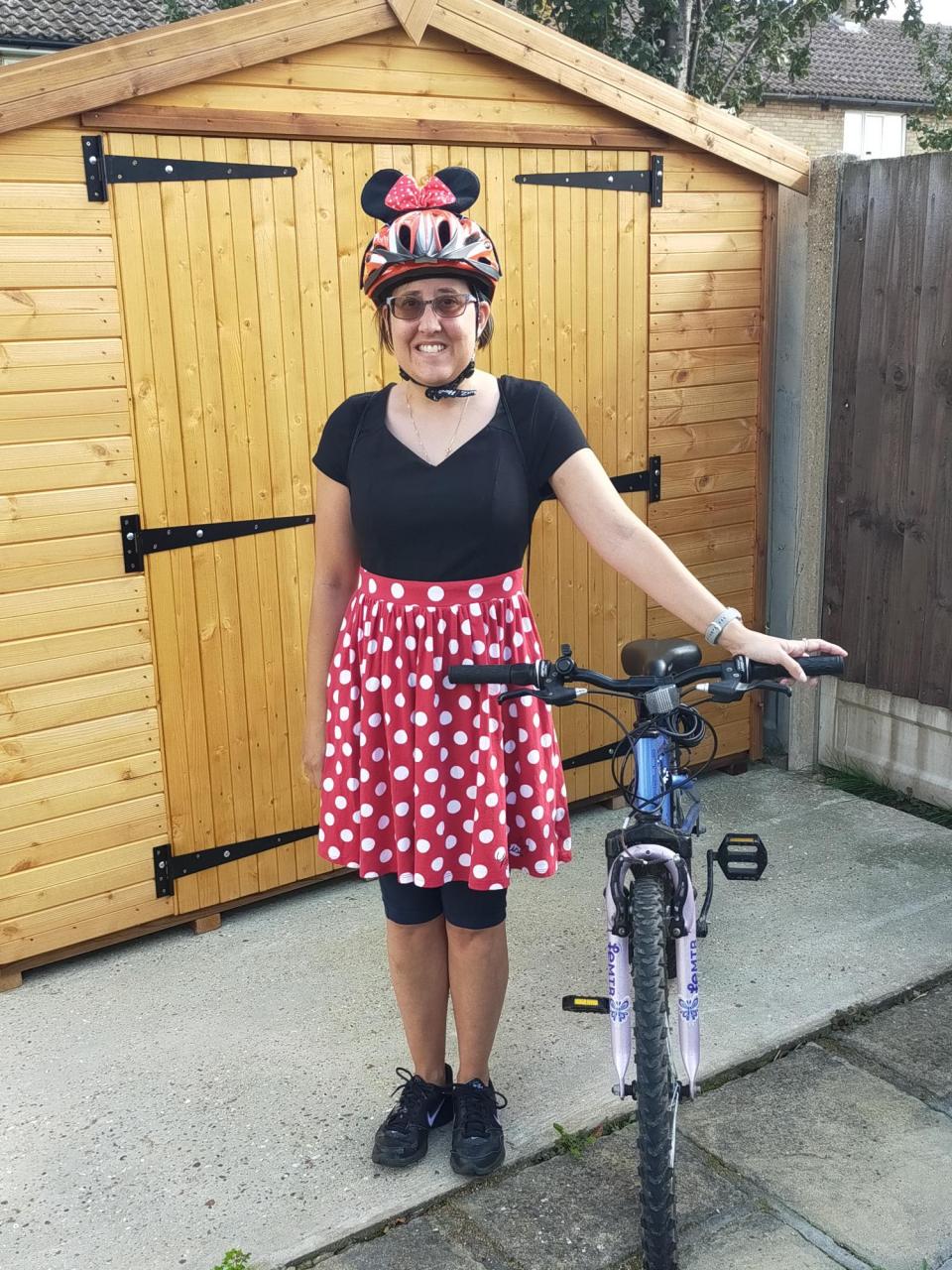 You are also going to be cycling from Colchester to Disneyland Paris over September 2021 and then Colchester Castle to Cinderella Castle in Florida over the whole year for Royal Papworth Hospital – can you tell me a bit more about that and how the hospital has helped you?
Last December I was looking back over my Fitbit data and I realised just how lazy I had been over the course of the year - Lockdowns had meant that my regular netball matches hadn't happened, gym classes and swimming had closed and the British Transplant Games had been cancelled.
Other than walking the dogs I was doing very little and I decided I needed to set myself a challenge to ensure that in 2021 I actually got out and did more (to keep my fabulous lungs in tip top condition!) I got thinking about what kind of distance would be possible and what would be a challenge, I was just going to do a random amount but then got thinking about how I could tie in a Disney theme, that's when I thought about my Castle-to-Castle challenge.
I couldn't decide whether Colchester to Florida would be too much, which is when I split it down into 3 stages, so it felt like I was achieving more along the way! The cycle that I am doing in September is the distance of my 1st stage- 224 miles- as I thought this was a fun way of getting another stage 1 trip completed!
Papworth Charity have been offering help by sharing my story on social media, helping me with sending some things out to the local press to boost coverage (I've been in my local paper and on a local radio breakfast show!)
I have also got a couple of their charity t-shirts which I try to remember to wear on trips out every now and then. Both the CF and Transplant team staff have been really impressed with my target (not entirely surprised that it is so huge as I don't eve do things the easy way!) and the Transplant sports team offer loads of encouragement and support through our Facebook group, Strava and personal messages - they are like an extended family and I get so much love and encouragement from them it helps to keep me going!
Good luck Karen! Thank you for taking part in Ride for Research. 
Inspired by Karen's story? Fancy donning your helmet and taking part in Ride for Research? Why not sign up today?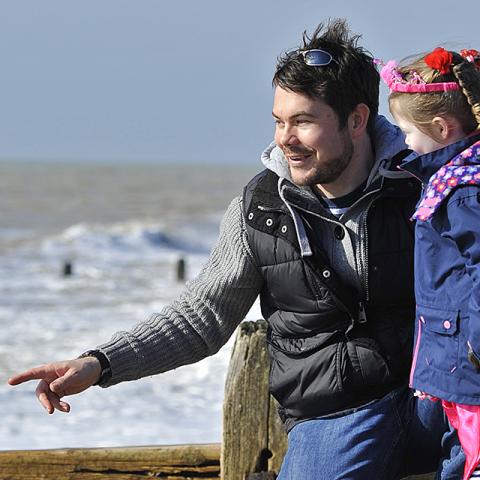 Our newsletter
Join our e-newsletter for the latest news on what the Trust and its supporters are doing