Student and supervisor testimonies
Every year since 2014 we have partnered with the British Lung Foundation to offer researchers the opportunity to host students for a summer placement in their lab. For us, it is the opportunity to sow the seed of developing a career in cystic fibrosis research with undergraduate scientists. As of autumn 2019 we had funded 44 summer placements.
When surveyed, all of the respondents said that completing a summer studentship was worthwhile, and that they were more likely to consider a career in research as a result. Some of the students have shared their experiences with us here.
"Developing leading researchers of tomorrow is a strategic priority for the British Lung Foundation and these summer studentship awards are crucial in achieving this. The awards lay a strong foundation for the future research breakthroughs that will make a huge and positive impact on people affected by lung disease," said Ian Jarrold, Head of Research at the British Lung Foundation.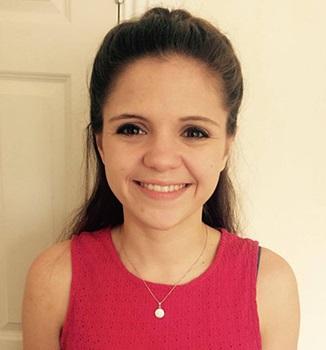 Developing a career in CF
Rosemarie Patterson completed a summer placement in 2016 between her second and third year of medical school at the University of Cambridge. She worked in Professor Martin Welch's lab, looking at biomarkers for Pseudomonas aeruginosa.
"We had an interesting problem to solve and we thought that it would make for an exciting summer project" explained Prof Martin Welch, Rosemarie's lab supervisor for the placement. "Clinicians think differently and offer a different and important perspective on the problem that we're investigating. We enjoy having them in the lab."
Rosemarie said: "I have a long-standing interest in cystic fibrosis, as my Uncle sadly died from the condition. I applied for the scheme to expose myself more to the CF world and help me decide whether it could be a future career speciality.
"Being able to devote protected time to be involved in CF research allowed me to develop my interest in this area of medicine speciality and encouraged to get more involved in CF care through the rest of my degree.
"For example, in my medical school, students have to complete a fourth year independent research project. Usually, people pick a project topic from a list offered by the medical school. However, the summer placement gave me the confidence to design my own. My project was a collaboration between Brighton and Sussex University Hospitals Trust and King's College Hospital. I presented the preliminary results at the North American Cystic Fibrosis Conference last year in Denver and am hoping to complete data collection after I finish medical school and before I start work this summer."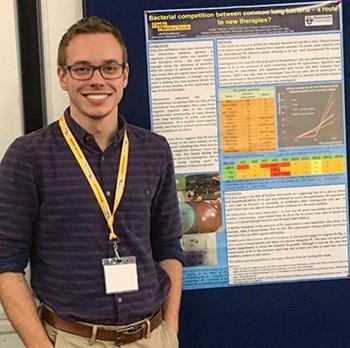 A career kickstarter
"I knew I had an interest in respiratory research, and so naturally I applied for the summer studentship placement," Joseph Barsby told us. In 2017 Joseph did a studentship before his final year of a MSc in Biomedical Sciences at the University of Newcastle.
Joseph said: "I did my placement at Newcastle's Freeman Hospital, in their pathology labs. Here I was supervised by the microbiologist in charge of organising lung transplant patient data. This allowed me to work closely with the whole team behind every transplant.
"It was a vast team spanning so many disciplines, all doing research and working so closely together. It really sparked my interest in a research career.
"I'm now lucky enough to hold an offer to go on to study medicine at Oxford - a real career kick starter. I genuinely feel indebted to the Cystic Fibrosis Trust for supporting my placement, it was a great experience that has shaped my career path."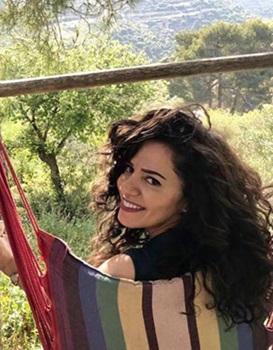 Inspiring career options
Dr Reem Yahia did her summer placement in 2015, two years into her medical degree, working with Professor Andrew Bush at Imperial College London.
Dr Yahia said: "We were exploring if pre-school ventilation scans could predict lung function. The project was part of a research programme at a CF specialist centre. Ventilation scans were used as part of annual assessment. No markers are currently available to predict lung function in children with CF at school age.
"It was an amazing experience working in a major paediatrics department and getting direct supervision from the consultant. I also had the chance to be a co-author of the abstract and present in a conference.
"I applied for the studentship as I had both an interest in paediatrics and respiratory medicine and an interest in academic medicine and research. Four years on I'm a foundation doctor and I'm considering paediatrics as a speciality that I might go into. This was directly influenced by the Trust's studentship."
Backing raw talent
For the research supervisor, overseeing a studentship is a great benefit, and one that more than merits the time it takes to apply for the funding and supervise a student if the application is successful, as Professor Bush explains:
"I applied because I had knowledge of a really bright student, and a project grant like the studentship gave me an opportunity to get her academic career started and introduce her (hopefully for life) to cystic fibrosis. Basically, it gave me a great opportunity to back raw young talent."
Apply to our Summer Studentship programme today.