Meet the trials team
Depending on the type of trial, and where it is conducted, you may meet a number of new faces who will be responsible for overseeing the trial and ensuring it runs according to the trial protocol. We've put together a useful list of some of the roles involved in clinical trials and examples of some of the people who are currently working on cystic fibrosis clinical trials across the country.
While you're here, why not sign up to our clinical trials newsletter to stay up to date with the latest cystic fibrosis clinical trials updates?
Chief Investigator (CI)
The Chief Investigator has overall responsibility for the conduct of the trial, and will have devised the trial and the protocol. They are responsible for protecting the rights, safety and welfare of participants in the trial, ensuring that the criteria relating to the trial authorisation are adhered to. They are likely to be a specialist cystic fibrosis doctor or researcher.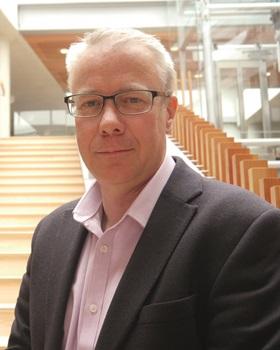 Professor Kevin Southern, University of Liverpool
"I am the Chief Investigator on CF START, a national UK study that is determining the safest and most effective way to give antibiotics to young infants with cystic fibrosis. The CF START team are a tremendous group of talented people, ranging from parents and patients through to scientists and clinicians. This mix of talents is required to run a study that answers the question and changes things for the better.
"The CI coordinates the research team and has ultimate responsibility for the study and ensuring that it is run in a correct and ethical manner. The best part of my job is the enthusiasm of families affected by CF to contribute and make a difference (and the Registry team make me laugh sometimes)."
Principal Investigator (PI)
Where a trial involves multiple trial sites, the principal investigator is a clinician who is responsible for the conduct of the trial at their individual centre. If the trial involves just one site, the Chief Investigator and Principal Investigator are usually the same person.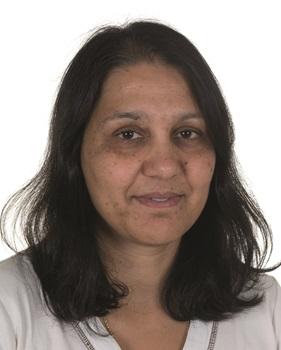 Maya Desai, co-lead of the Birmingham Trials Accelerator centre
"A co-lead is a consultant at one of the lead centres coordinating the trials at that particular centre, enabling the trials to be set-up and run according to best practice.
"As PI for a clinical trial, I have overall responsibility for the set-up and running of the trial at our centre, ensuring that we reach out to all eligible patients and families under our care throughout the network. I work with other members of the trial team including research nurses, doctors, pharmacists and others to recruit suitable subjects to the trial and make sure that it is run properly and safely. Amongst the trials I have been involved with, I have been the PI for the TORPEDO study which is coming to a close and the CF START study which we are just embarking on.
"The Clinical Trials Accelerator Platform will enable us to run more trials, enabling patients and families in the West Midlands who are interested in advancing our understanding of new treatments to take part. I am excited to be part of this process, in particular at a time when there are so many new avenues to follow. Having seen the possibilities for our patients change so dramatically over my career so far, I am keen to be part of the next chapter.
"My favourite thing about this role is the ability to bring about studies that patients can participate in safely to help us to answer important questions to advance the health of the patients we care for. It is amazing how children and families are so keen to help."
The PI will be supported by a research team, usually comprising of:
Co-Investigator (Co-I)
This is another clinician who will support the PI with the conduct of the trial. Like the PI, they will be trained in the trial protocol, the intervention and study specific procedures. Only the CI, Co-I and PI are qualified to take informed consent for study participation. Research Nurses can sometimes take consent too, but this is dependent on the study and the local NHS policy.
Research Nurse
This person is responsible for communicating information about the trial to participants, and supporting all aspects of the trial, from arranging trial appointments, to helping participants complete questionnaires and answering any questions participants may have.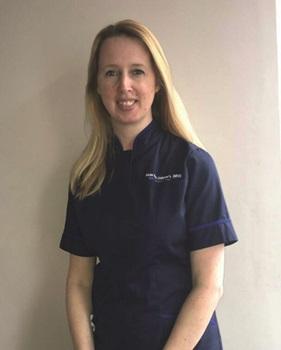 Kim Doolan, Alder Hey Children's Hospital
"My role as a paediatric research nurse is very varied and when I think of all of the steps involved it can be quite an extensive list!
"As a research nurse I am responsible for the day-to-day coordination of clinical trials. This involves setting up the trial at Alder Hey, identifying and recruiting patients and supporting them throughout their time on the trial. I also work closely with the consultants to ensure that the trial is carried out safely and that the children and their families feel comfortable with all of the processes involved.
"I am often impressed with the determination and dedication of children and their families to participate in often lengthy, time-consuming trials and it is often difficult to say goodbye to them when they have completed their time on the trial.
"I'm privileged to have been part of a number of clinical trials within rheumatology and cystic fibrosis, where the trial medication has made a huge difference to children living with a debilitating disease by improving their quality of life and reducing their symptoms. To have been involved in providing such a positive patient outcome and subsequently seeing the medication licensed for use within the NHS, provides a huge sense of achievement for not only myself, but the children and their families participating in the trial."
Trial Coordinator
This person is responsible for gaining the appropriate regulatory approvals required for setting up and running a clinical trial. The Trial Coordinator will work closely with the CF centres clinical and research teams to support identification of suitable trial participants and help with arranging and completing trial visits.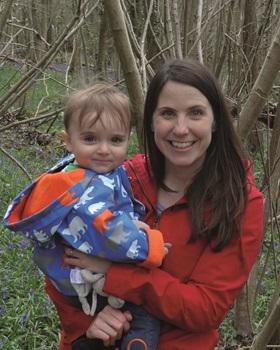 Hannah Baber, University Hospitals Bristol NHS Foundation Trust
"I am the first Trial Coordinator to start as part of the Clinical Trial Accelerator Platform and will be providing support to my clinical colleagues at University Hospitals Bristol NHS Foundation Trust to set up and deliver cystic fibrosis trials. I have worked as a Trial Manager for over a decade now in different disease areas and am very familiar with all the hoops that need to be jumped through before a study can start. I provide support to my clinical colleagues to ensure that new studies are set up quickly to minimise delays in patients benefitting from the treatment regimens being offered as part of the new trials coming through. I also help to streamline processes to ensure we collect high quality data needed for these very important trials whilst minimising the burden of additional paperwork on patients and my busy clinical colleagues.
"I love my job because I get to hear about exciting research developments and make a difference to people's lives by helping them to access treatments that may not routinely be available. It is very exciting seeing a trial through to the analysis stage and to have the potential to impact on the standard of care if trials are successful."
Data Manager
This person is responsible for collecting, recording trial data. Other healthcare professionals, such as social workers, pharmacists and physiotherapists, may also form part of the research team.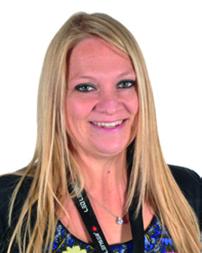 Dawn Wilson, Data Manager and Information Analyst, Scottish Adult Cystic Fibrosis Service
"My research involvement began in laboratory medicine prior to my transfer to the cystic fibrosis team five years ago. I play a key central role facilitating the annual review process and data reporting onto the UK CF Registry for the largest CF centre in Scotland. I also assisted with data reporting for the CF Gene Therapy Trial.
"I am delighted that our Edinburgh CF centre has been selected for the Clinical Trials Accelerator Platform. This will provide greater access to CF trials for our large geographical service in Scotland. I look forward to the introduction of the CF research platform and assisting the research team with CF clinical trials in the near future.
"I love doing all our publications for the service, eg CF leaflets, CF newsletters and CF website/intranet sites. We also have a brand new CF Data Registry which I enjoy keeping updated."
Taking part
Find out more about taking part in a clinical trial. We've got information on everything from trial types to eligibility and consent as well as links to loads of useful resources.
Clinical trials booklet
Our clinical trials booklet is full of useful information from our webpages on taking part in clinical trials.
Clinical Trials Digital Hub
We've got everything you might want to know about clinical trials on our Clinical Trials Digital Hub, including resources, information about taking part and more!