Secondary school
Whether you're a parent, young person or teacher, here you can find out more about the issues surrounding CF and secondary school education.
Starting secondary school is a big change for every family, and we know this can be a daunting time for families affected by cystic fibrosis.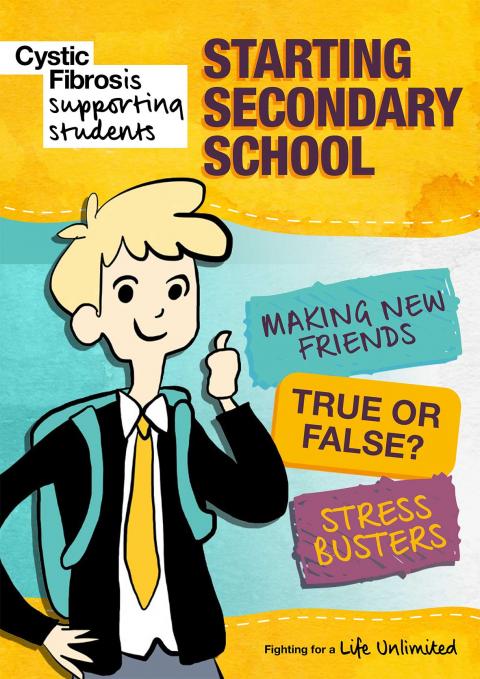 Our secondary school pack
Check out our secondary school pack to find out more about the transition from primary to secondary education. We worked with parents, teachers and young people to create this pack, which includes: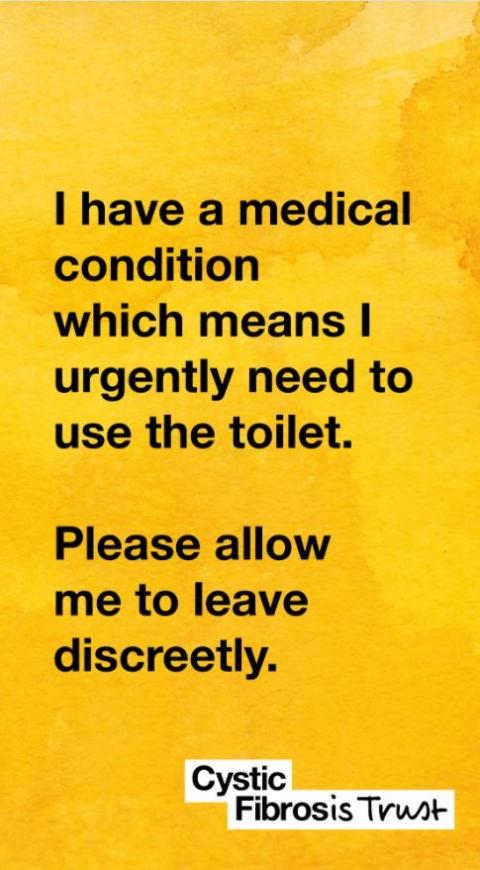 Class passes
We've created three class passes to share with your teacher if you need to move seat, or leave class to cough or go to the toilet. You can get them when you order a copy of the secondary schools pack, or:
Download the cards to show on your mobile:
You can also contact our Helpline if you would like to order physical versions of the cards without ordering the secondary school pack.
Order the pack
You can also order a printed version of our secondary school pack. Fill in the order form and tell us which resources you would like. Please note, the individual healthcare plan is not available to order yet.
Our resources are free to download and order, but we would be very grateful if you would consider making a donation to help us continue our important work.
More information
If you need more information, or want to share tips, support and advice, check out our Forum. You will need to sign up to access the Forum.
Our confidential helpline offers general advice, support and information on any aspect of cystic fibrosis, including help with financial support.
Award winning resources
Our 'starting secondary school' magazine was highly commended, and received runner up in the special prize category for information for children, at the 2019 British Medical Association Patient Information Awards. Thank you to the families, teachers and professionals who gave their time to help us to create these resources.

My friend has CF
Check out our 'My friend has CF' section, where young people can find out more about the condition and how they can support their friends or people in their class who might have it.
CF for teachers
Planning a lesson on CF and need pointing in the right direction? Perhaps you have a young person in your class with the condition. You can find resources, fact sheets and useful videos in our 'CF for teachers' section.
Me and CF factsheet
Download our 'me and CF factsheet', which you could share with your child's new school. This factsheet has useful information on what it can be like to be a young person with CF in school.
Secondary school guide
Take a look at our guide for parents of children starting secondary school to find out more about this important change.
Secondary school magazine
Read the brand new magazine we've made especially for young people starting secondary school - it's full of useful tips, fun games and stress-busters!
Factsheet for teachers
We've put together important information about CF that teachers can use to help them plan a lesson on CF accurately and sensitively. You may want to share this factsheet with your child's teacher.